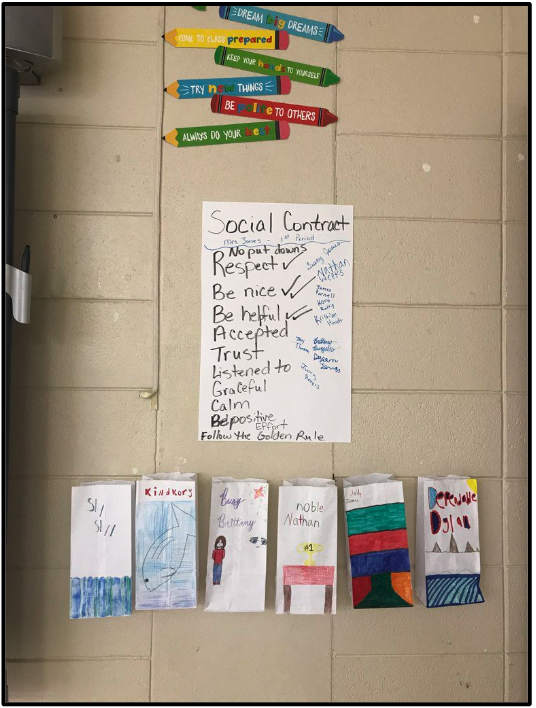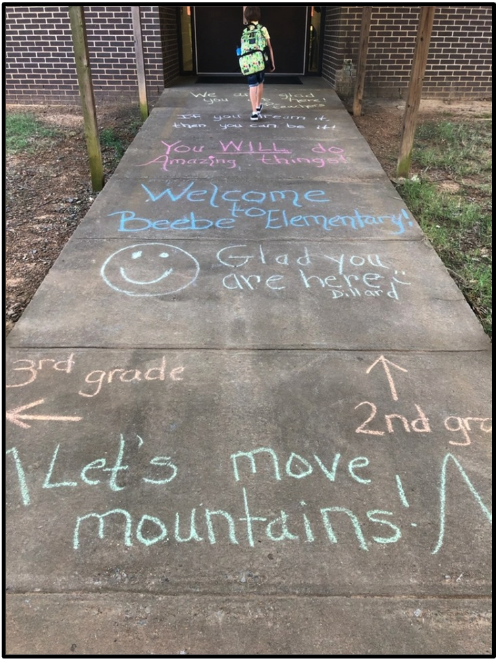 Beebe Schools has begun a new initiative this year in hopes of improving our students' overall educational experience. Capturing Kids' Hearts is a program that is designed to remind us that it's not only what is taught, but how it is taught that is important. The mission of this program is to lead students and staff alike to their personal best.  
      Positive change can already be seen throughout the district due to the new initiative. Many strategies have helped to bring about this change, including social contracts, affirmations, and even actions as simple as greeting students at the door. 
      The social contract is an agreement between the members of a group that they will treat each other according to their answers to the following four questions: 
1. How do you want to be treated by me?
2. How do you want to be treated by each other?
3. How do you think I want to be treated by you?
4. How do you want to treat each other when there is conflict? 
      By creating this agreement, students are able to feel confident and empowered in the classroom, knowing what they can expect from the teacher and each other. 
      Another Capturing Kids' Hearts strategy, affirmations, gives students the opportunity to build each other up through positive statements about their peers. Students create their own affirmation bag so that classmates can leave thoughtful compliments. Students are also able to share these words of affirmation aloud at designated times. Chief Marcus Marsh shared, "It made me feel great to hear the kids give words of affirmation to their peers. Kids who thought no one liked them were the ones who received the most affirmations. There were a few  students who were in tears because of this...I probably got more from it than the kids did!" 
      Many students and teachers have already expressed how Capturing Kids' Hearts is making a difference in their school experience. One Junior High student shared that she feels the issues she faced last year will no longer be a problem. She attributes this to Capturing Kids' Hearts.   
      A study of Capturing Kids' Hearts showed that the program contributed to a 57% increase in pro-social outcomes, such as morality, concern for others, teamwork, attentive listening, and conflict resolution, as well as a 22% decrease in discipline referrals. You can read more about that study here. Although the approach is still new to Beebe Schools, teachers and administrators feel confident that the positive outcomes will increase as time goes on. Teachers at Beebe have already shared that students are overall being more kind to each other, and they notice the new ways in which their teachers are interacting with them. Routines such as greetings at the door and "good things," a time at the beginning of class for students to share good things about their lives, are becoming the norm, and students are quick to remind their teachers if they forget!   
      Providing students with a safe and positive environment in which they can learn is our number one priority. We look forward to seeing the full impact of Capturing Kids' Hearts as it spreads throughout our schools and community.