The character word for February is Mindfulness. "The best way to capture moments is to pay attention. This is how we cultivate mindfulness. Mindfulness means being awake. It means knowing what you are doing." --Jon Kabat-Zinn

R.I.S.E. (Reading Initiative for Student Excellence) is a new statewide reading initiative announced today by Governor Hutchinson and Commissioner Key. Arkansas encourages a culture of reading by coordinating a statewide reading campaign with community partners, parents, and teachers to establish the importance of reading in homes, schools, and communities. This page features a variety of resources to assist parents with reading at home and to increase the depth of knowledge for teachers. Click here to learn more about this exciting initiative.
http://bit.ly/2koDkcl

Students and teachers are finding #bbrocks all over campus!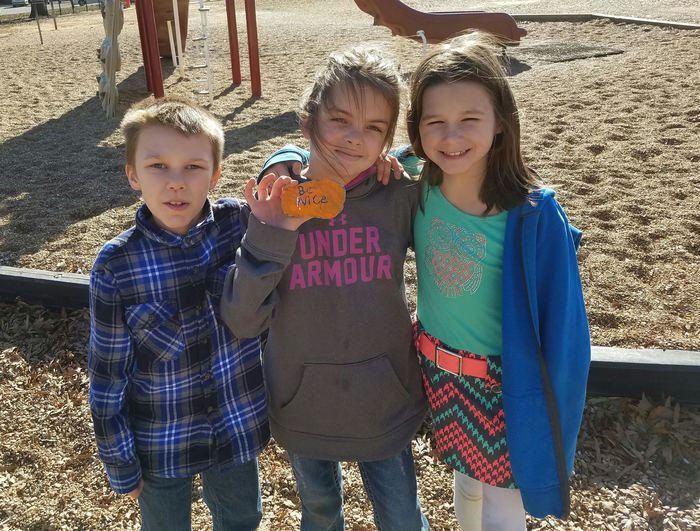 Beebe Early Childhood Class/Group picture day is tomorrow, Wednesday, January 25th.

It's Great Kindness Challenge Week! How can you show kindness today? #GreatKindnessChallenge #bbrocks

Beebe Athletics this week: Monday 8th and 9th Boys and Girls Basketball vs Clarksville- 4:30 Tuesday JVGB and SH Girls and Boys vs Batesville- 4:30 Wrestling vs CAC and McClellan here Wednesday Wrestling at Pulaski Academy Friday JVB and SH Girls and Boys vs Greenbrier- 5:00 (Homecoming) NO JV games due to homecoming activities Saturday Beebe 7th Grade Tournament- 9am until ? in the JH gym and the Arena

The Badger Food Pantry will be open tomorrow from 8:30-1:30 for families of Beebe students.

Beebe School Board, making a difference!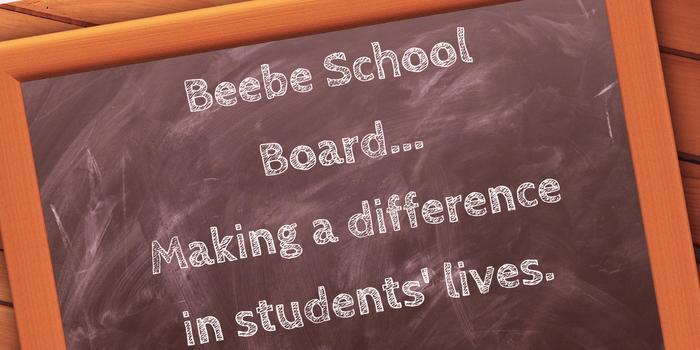 Tuesday SH Girls and Boys Basketball at Mountain Home Wrestling at home vs. Pulaski Robinson and Batesville Southside 7th grade Basketball make up games at Batesville Wednesday 7/8 Grade Basketball at Cabot North Wrestling at Maumelle Thursday Wrestling at Central Ark. Christian Friday JH Basketball Girls and Boys at Home vs Morrilton at 4:30 SH Basketball Girls and Boys at Home vs Morrilton at 6:30 Saturday Wrestling at Conway Tournament 7 and 8 Grade Basketball at Cabot South

Friday's featured Beebe School Board member is Ms. Brenda McKown. Ms. McKown, Past-president of the Beebe School Board, has served on the Board 20+ years. As former president of the McRae School Board, Ms. McKown was instrumental in the annexation of the McRae School District. She led the combining of the two districts with poise and professionalism. She now serves as Past-President of the Arkansas School Boards Association and is completing those duties. Utilizing her years of training and experience, she has led many board meetings at both the local and state levels. Ms. McKown's profound understanding of the District makes her an expert school board member.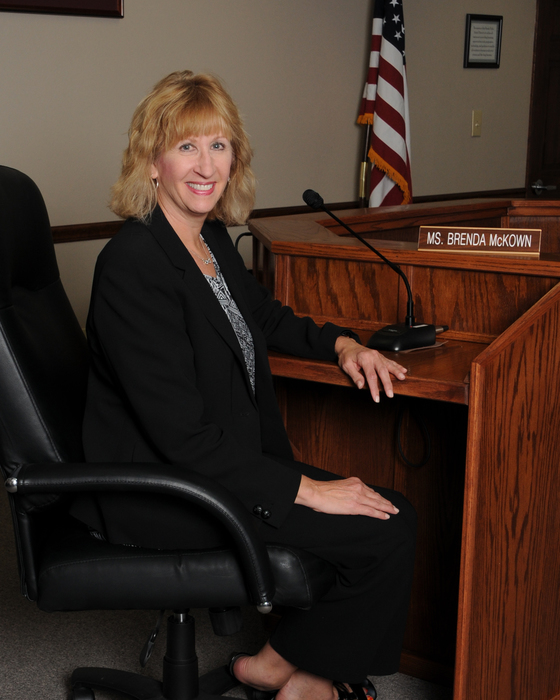 Today we are recognizing Dr. Kathy Pillow-Price who is completing her first year on the Beebe School Board, after being elected in September, 2016. Dr. Pillow-Price is a former educator, both in public education and post-secondary education, and has fulfilled duties as an instructor and an administrator. Acting as a strong advocate for children, she is currently employed as the Executive Director of the Arkansas Home Visiting Program, stationed at Children's Hospital. Dr. Pillow-Price is married to Garrick Price, a former Beebe High School graduate, and together, they have three children: Kaitlin Pitts, Jake Pitts and Kara Price. Kara the youngest, attends Beebe Junior High. Dr. Pillow-Price is an expert in the field of education and serves on various state committees and commissioner. She is currently serving her second term on the Arkansas Early Childhood Commission and the Arkansas governor's Advisory Council on Gifted and Talented Education.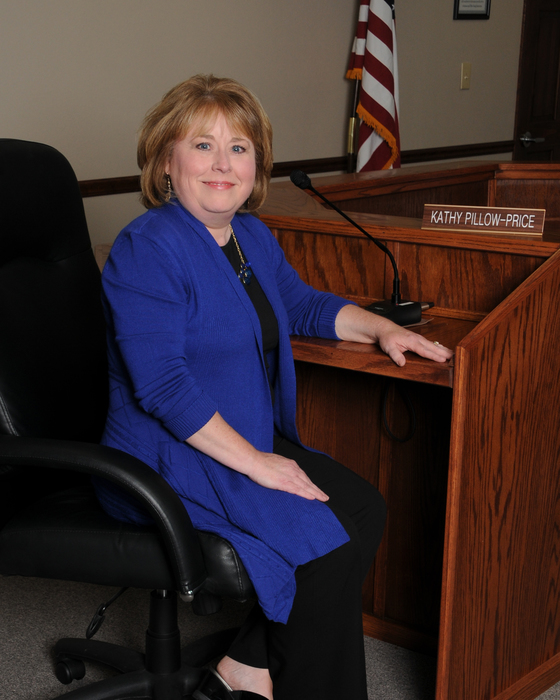 Today's featured Beebe School Board member is Ms. Janet Hines. Ms. Hines, Beebe School Board Secretary and Disbursing Officer, is serving her second round as a school board member, with a total of ten years. She was on the Beebe School Board when the Beebe/ McRae annexation took place. Ms. Hines is a very compassionate individual who is concerned with the whole child. The Badger Food Pantry developed from an idea Ms. Hines presented to the board. She is a lifelong Beebe area resident who graduated from the Beebe School District and is married to Bo Hines, also from Beebe. Ms. Hines' older children progressed through the district several years ago, and now, her three youngest children are attending Beebe. Ms. Hines is a caring individual who looks for ways to promote and plan for the District's future growth. Her common sense and business background definitely provide good direction and stability for the future.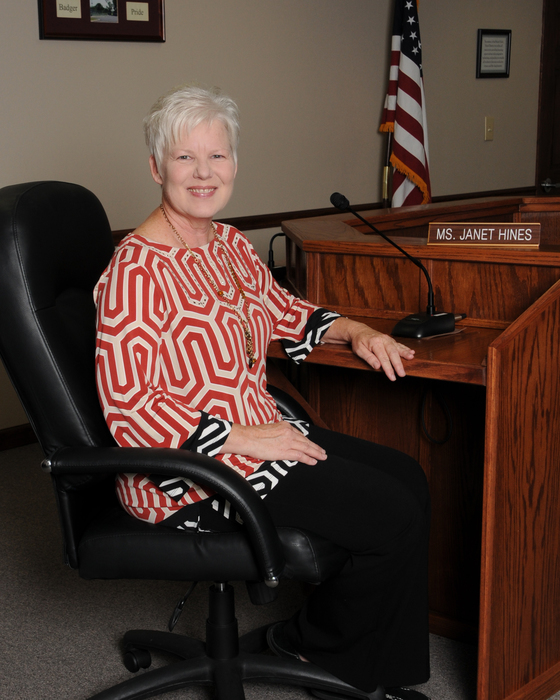 The Beebe Chamber of Commerce is taking nominations for various awards, including BPS Educator of the Year.
http://bit.ly/2j15UC4

Monday, January 16th is designated on the school calendar as the first inclement weather make-up day. School will be in session on January 16th to make up the day missed on Friday, January 6th.

Attention BSD Fathers and Daughters! Don't forget to sign up for the Father Daughter Dance. Deadline Feb. 3rd.
http://bit.ly/2je71fw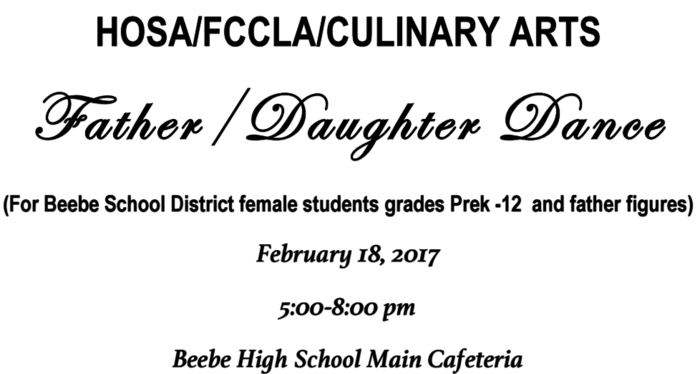 Continuing our recognition of our Beebe School Board members with Mr. Harold Davis. Mr. Harold Davis has fourteen years on the school board and has been extremely involved in the growth of the district. Mr. Davis is Vice President of the Board. As a former McRae School Board Member, Mr. Davis played a large part in the district's annexation. With a business and medical background, Mr. Davis is often able to give various perspectives with decisions and purchases. He is also very technology minded and thinks progressively toward the District's vision. Having three children attend the District has given him a well-rounded, district-level perspective from pre-k – twelfth grade. He is always interested in progress, and especially academic success by providing more opportunities for Beebe students.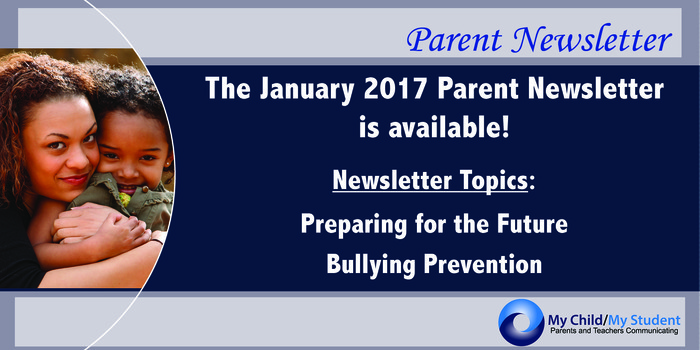 During the month of January we will be featuring our Beebe School Board members for School Board Member Recognition Month. Mr. Clay Goff is serving in his fourth year as a Beebe School Board member and is the current President of the Board. Mr. Goff's financial expertise and real estate expertise are beneficial to the operation of the Beebe School Board, but "people skills" is his specialty. He is able to successfully communicate with people from all walks of life and is a great role model. He brings his special talents to enhance serving on the board, which benefit the District. As a Beebe School District graduate, with children who attend the District, he has a total understanding and is keenly aware of the District's future needs. Mr. Goff is a team player who desires the best education possible for all students attending the Beebe School District.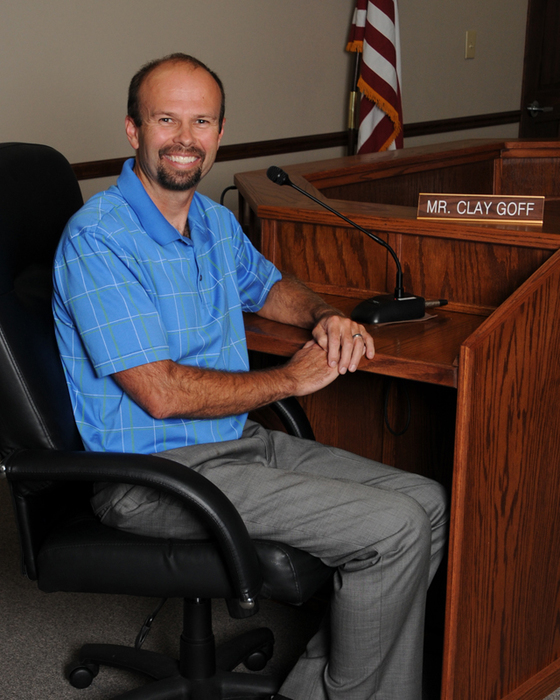 Beebe Athletics this week: Monday 8/9 Girls and Boys vs Vilonia at home- 4:30 Tuesday JV Boys and Sr. Girls and Boys at home- 5:00 Thursday 8/9 Girls and Boys vs LR Christian at home- 4:30 7th Grade Girls and Boys vs Searcy at 4:00 (JH Gym) Friday Sr. Girls and Sr. Boys vs Russellville at home- 6:00 Wrestling- At LR Christian on Jan. 10 and at the Pulaski Academy Tournament on Jan. 14

The Badger Basketball game scheduled for tonight against Searcy will be played tomorrow night. Boys JV game will begin at 5pm. Varsity will follow.