UPDATE: If you need to report a positive COVID-19 case between now and November 29th, please follow the instructions on the attached image. #BPRD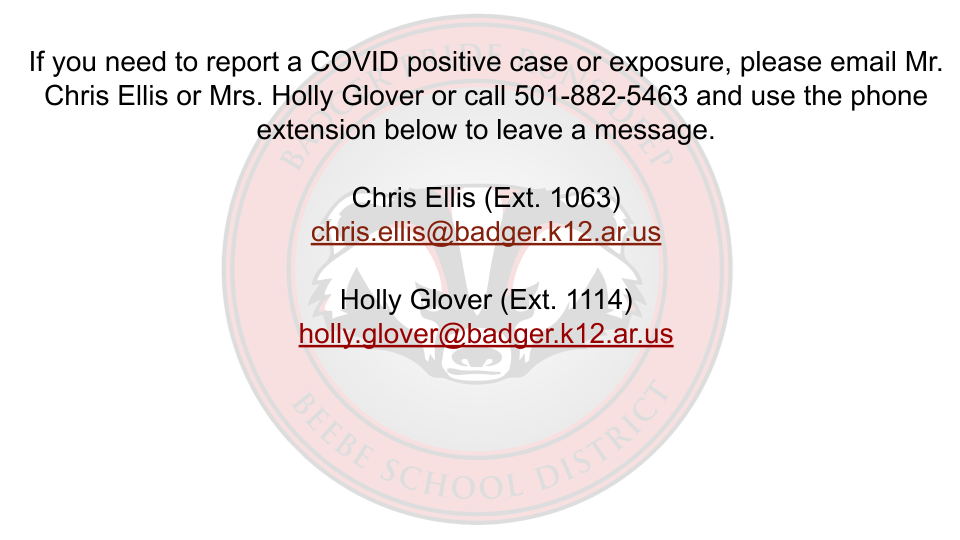 Visit bit.ly/badgerupdate20 to access our latest Badger Update! #BPRD
Badger Family Food Pantry WILL BE OPEN this Wednesday - Drive Thru Only! #BPRD
The BHS Drama Department presents their competition piece for the One-Act Play Festival, "I Never Saw Another Butterfly." The show will be available for public viewing beginning Thursday, November 19th at 6pm through November 29th. You can access the show at beebebadgerdrama.anywhereseat.com. Use code "badgerdrama" to access the recording at no cost! These students have worked incredibly hard and deserve your support! Be sure to watch their wonderful performance!
Please view the attached image for details regarding student meals for the remainder of this week. #BPRD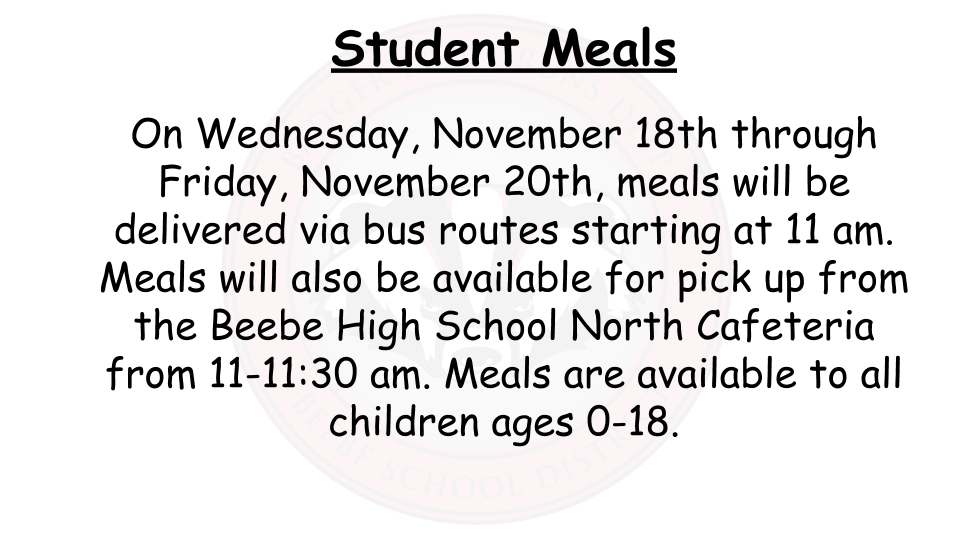 Pee Wee Basketball Tryouts have been rescheduled for December 5th. #BPRD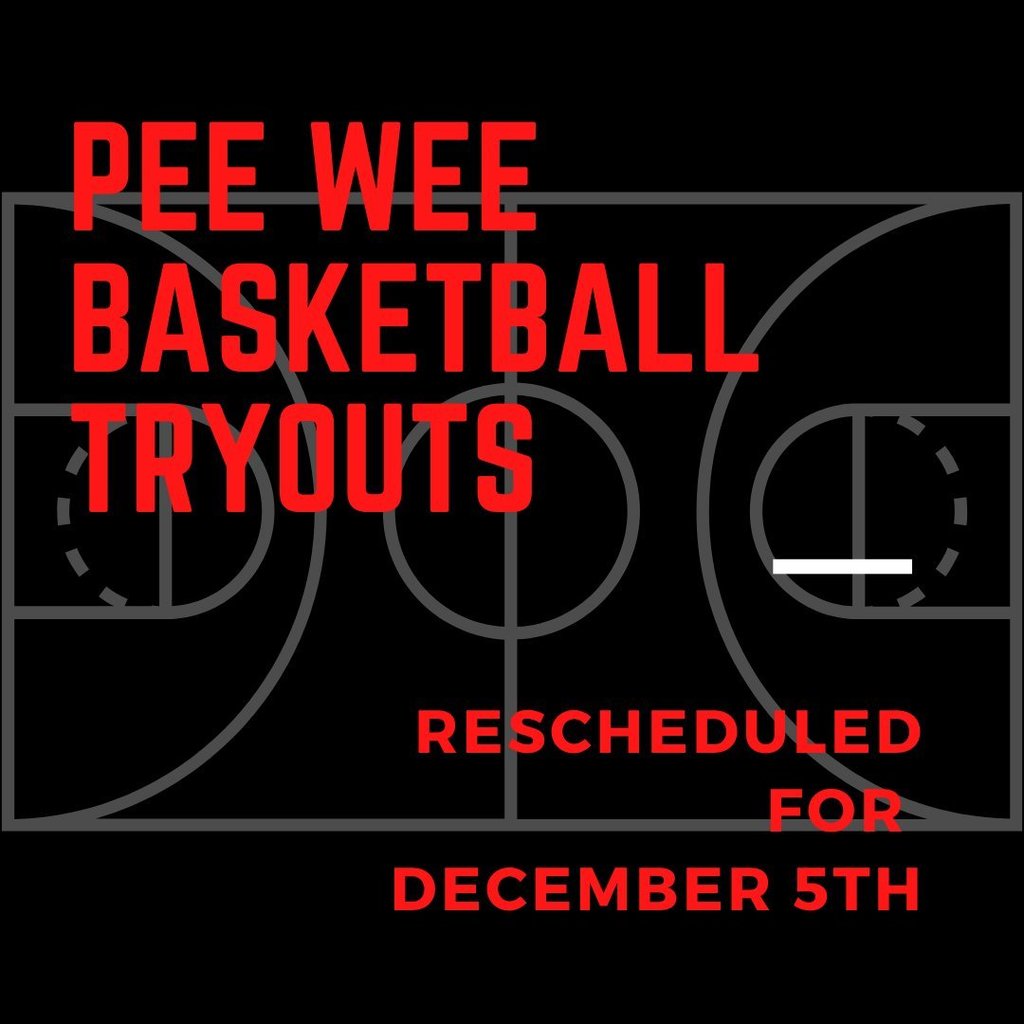 Please view the video at bit.ly/nov16bsdupdate for an update from Dr. Nail regarding the COVID-19 situation within our district. We currently have 28 active cases and 302 people in quarantine. Due to this community spread, difficulty finding subs, and keeping the best interest of our staff and students in mind, we will be pivoting to blended learning starting tomorrow, November 17th. If you need to send your student to school tomorrow, the campus will be open. Meals will be provided, and buses will run as normal on Tuesday. However, we encourage students to stay home and work via Google Classroom on Tuesday if possible. On Wednesday, November 18th through Friday, November 20th, all students and staff will work virtually from home. Starting Wednesday, the following procedures will be in place - -Meals will be delivered via bus routes to our students. Buses will leave school at 11 am for meal delivery. -Pre-K and Daycare will remain open during regular school hours. Before and After School Care will only be open for Pre-K students on these three days. -The Badger Family Pantry will still be open this Wednesday from 8:30 - 12:30, but it will be drive-thru only. -All athletic events are postponed until after the Thanksgiving break. Teams may continue to practice their respective sports but must adhere to all summer protocols. -We will send out updates about other activities as they become available. Hopefully, this will be the only disruption to our on site instruction. We plan to be back on site after the Thanksgiving holiday. During this closure, we will be deep cleaning all areas and surfaces. Thank you for all you continue to do to support our district despite these challenges! #BPRD
Good morning Badgers! Our Week at a Glance is available at bit.ly/wag2021. #BPRD
Please view the attached image for an update regarding upcoming basketball games. #BPRD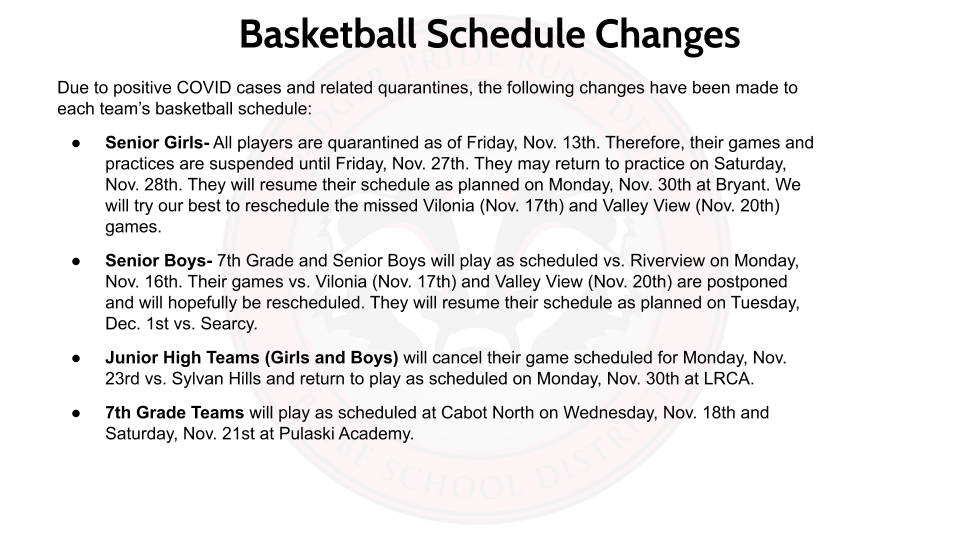 To our parents and community members, As you may be aware, schools and communities around the state have seen a recent increase in quarantines & COVID-19 cases. Student and staff safety is and will continue to be our top priority at Beebe School District. Please continue to have your students limit social gatherings, social distance when possible, wash their hands, and wear their masks. We are so proud of our staff and students for their diligence in limiting the spread of the virus so far. As we have seen, it can spread quickly, so it is imperative that we continue to follow all ADH and CDC guidelines. At this time, on site instruction is still the safest option for our students who are not quarantined. We will continue to monitor the situation on a daily basis and will notify you if anything changes. We will be having some revisions to our basketball schedule over the next couple of weeks that will be shared out on social media today so be on the lookout for those. Current active numbers can be found on our COVID-19 dashboard, available at bit.ly/bsdcoviddashboard. It can also be found at the top of our district website. Thank you for your continued support of the district, our staff, and our students during these challenging times! #BPRD
Happy Veterans Day! We want to send a huge thank you to all who serve or have served our nation's Armed Forces. Your sacrifices ensure and protect the freedoms that we all enjoy. #BPRD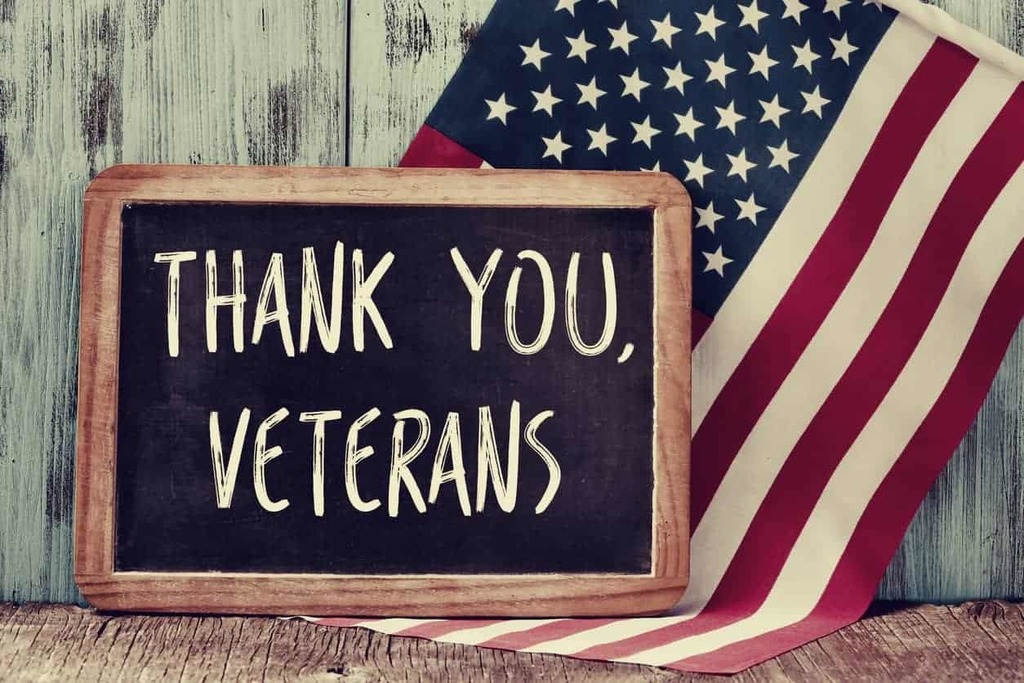 Our students participated in the Holiday Cards 4 Military Challenge to provide holiday cards for active duty military service members. We had 475 letters submitted! They will be sent to our military service men and women to brighten their holiday season. #BPRD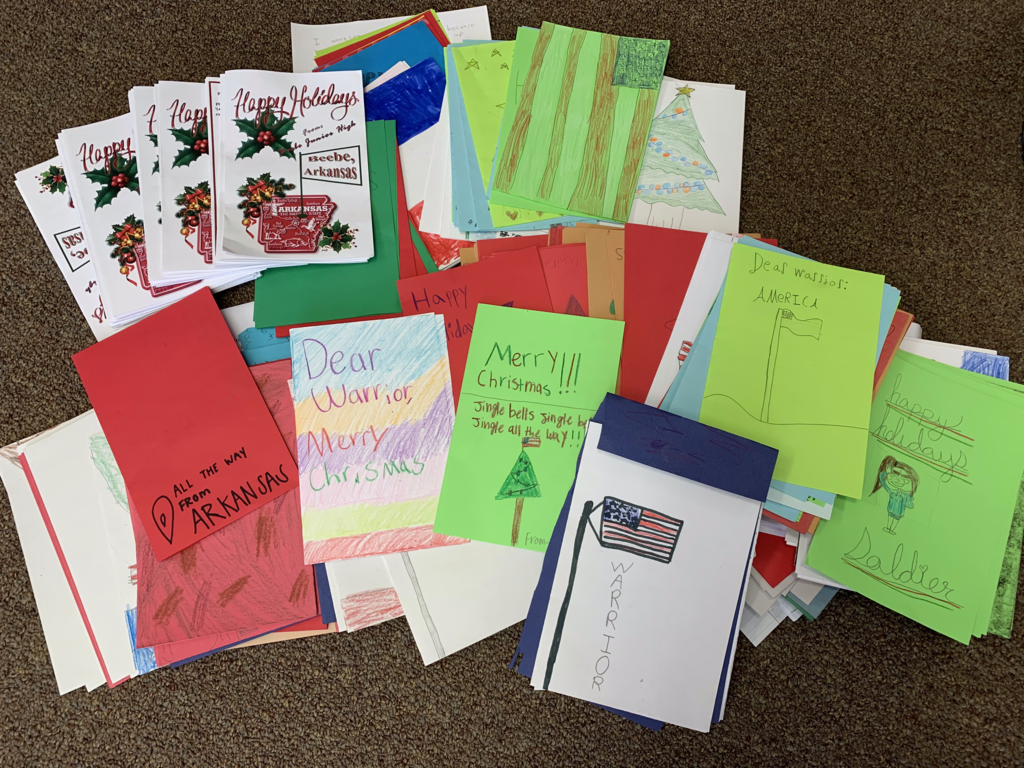 Our teachers are always willing to do what is necessary to reach their students! Mrs. Havens, Mrs. Anible, and Mrs. Smith at Beebe Early Childhood wear their face shields to keep everyone protected while still allowing their students to see their faces! #BPRD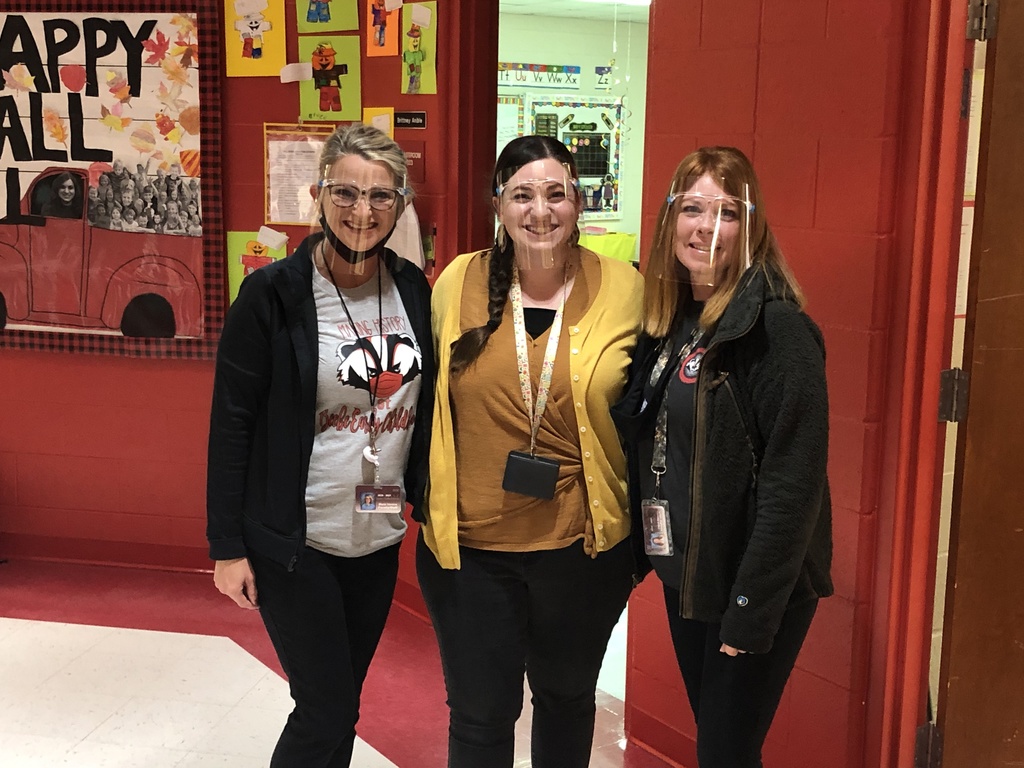 Please view the attached images for an overview of Senior High Basketball Season procedures. An update from our Athletics Director, Mr. Chris Ellis, about the season can be heard at the following link - bit.ly/srhighbball20 #BPRD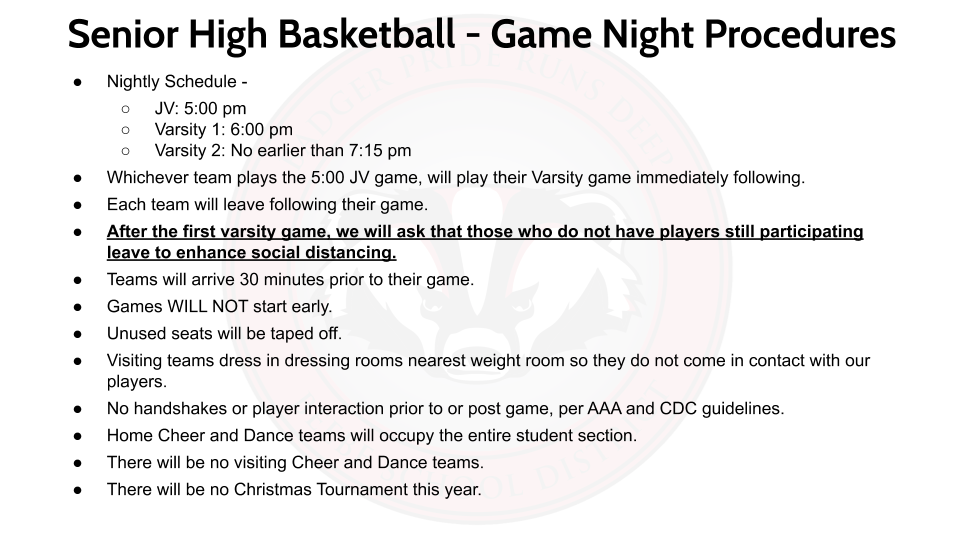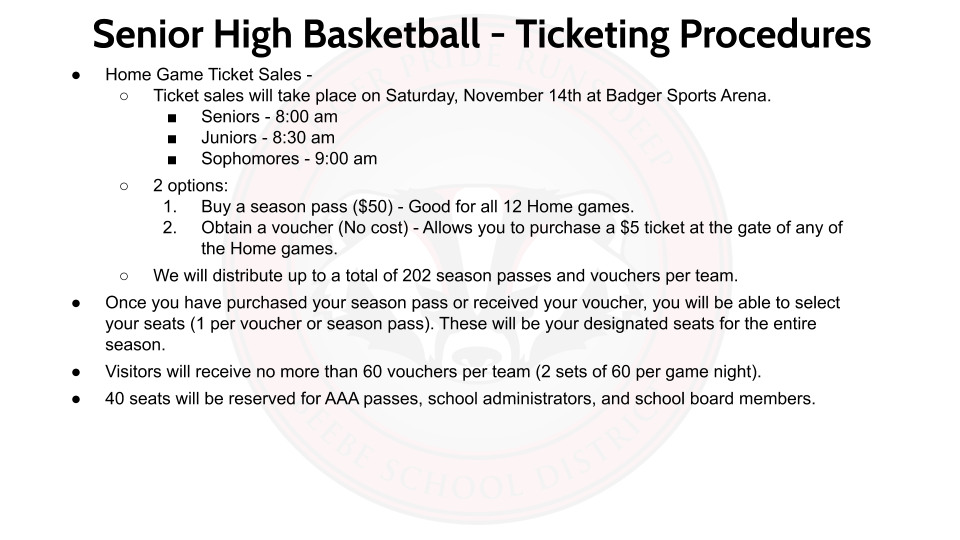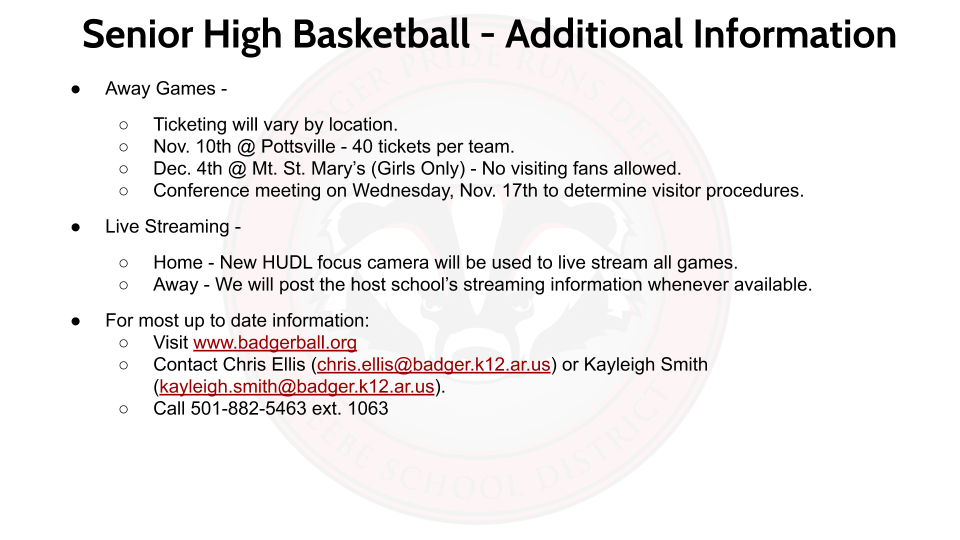 Please view the attached images for an overview of Junior High Basketball Season procedures. An update from our Athletics Director, Mr. Chris Ellis, about the season can be heard at the following link - bit.ly/jrhighbball20 #BPRD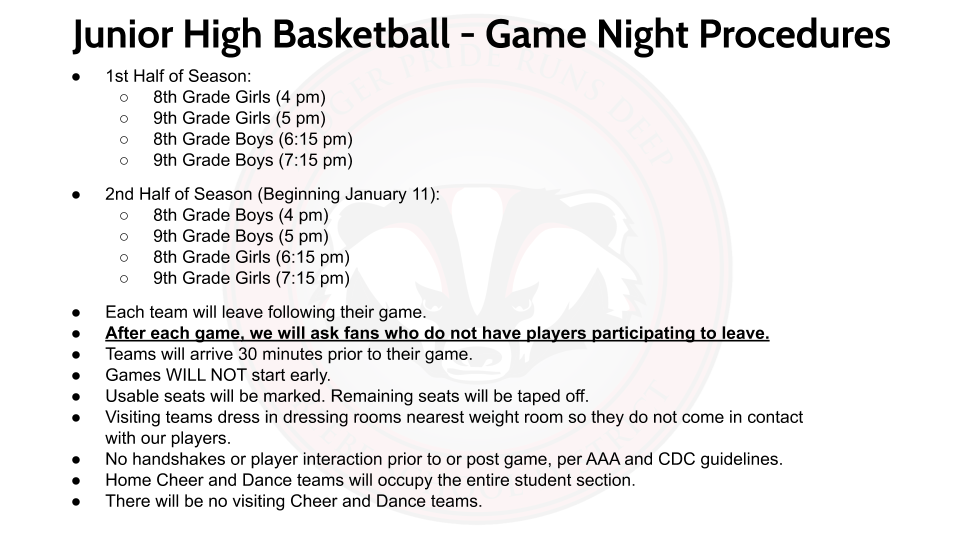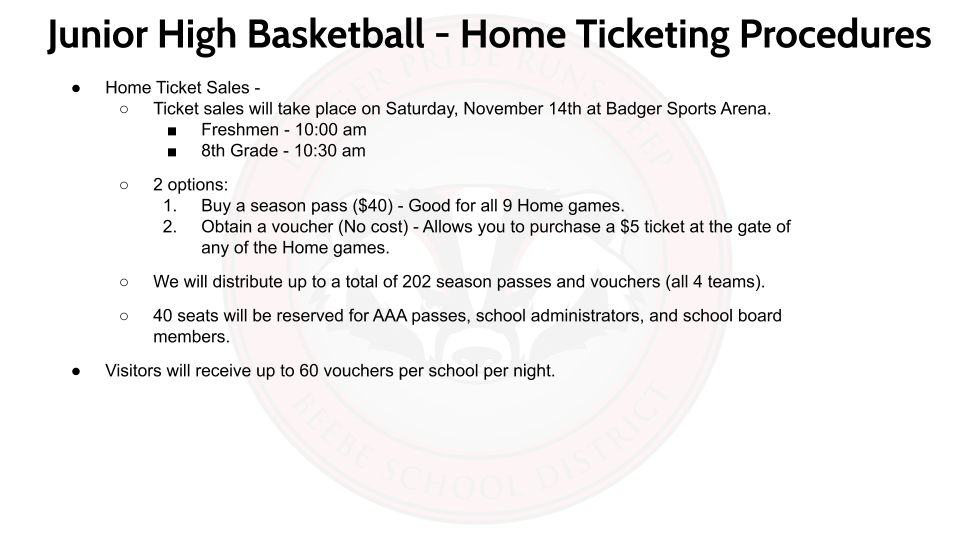 Good morning Badgers! Visit bit.ly/wag2021 for our Week at a Glance! #BPRD
Find the most up to date information and announcements as well as weekly highlights at bit.ly/badgerupdate20! #BPRD
District personnel stopped by to cast their vote in the BHS Mock Election as well as share some thoughts about today's election! Thank you to Mrs. Sanders and Mrs. Sanders for giving our students the chance to participate in this historic event! #BPRD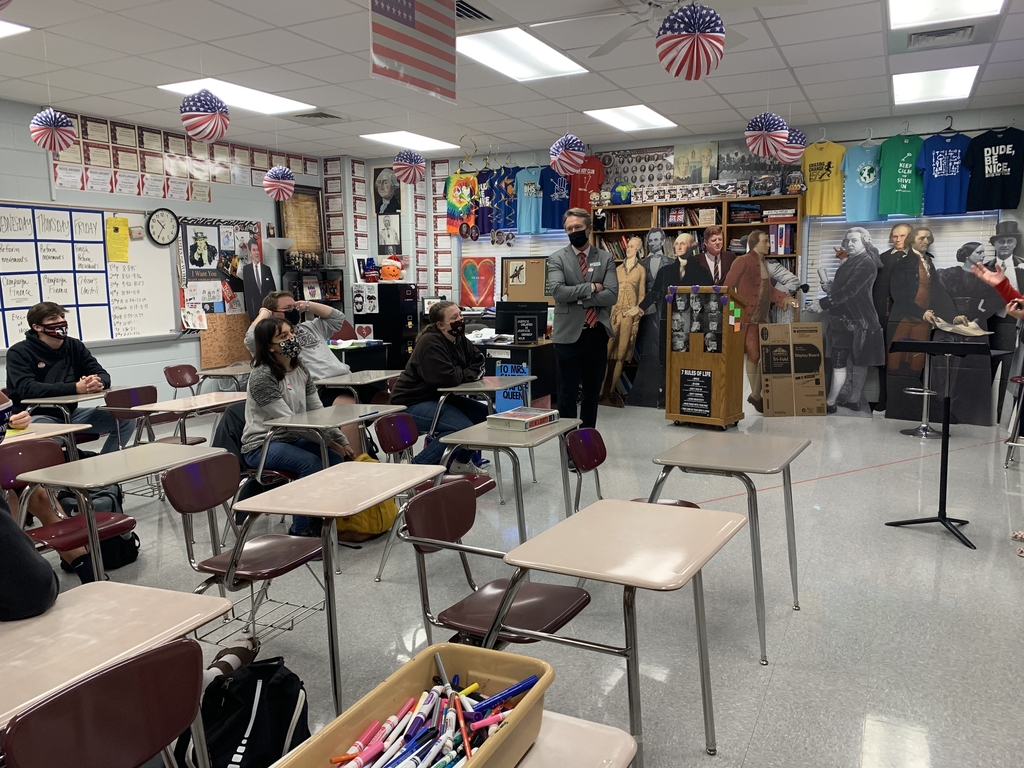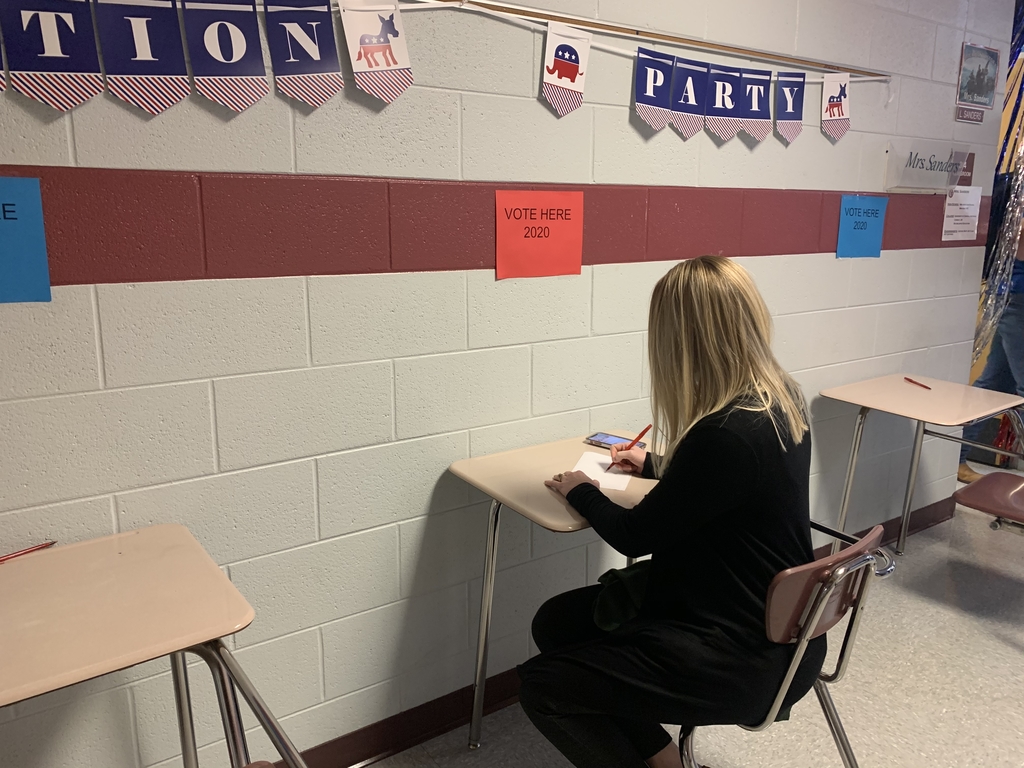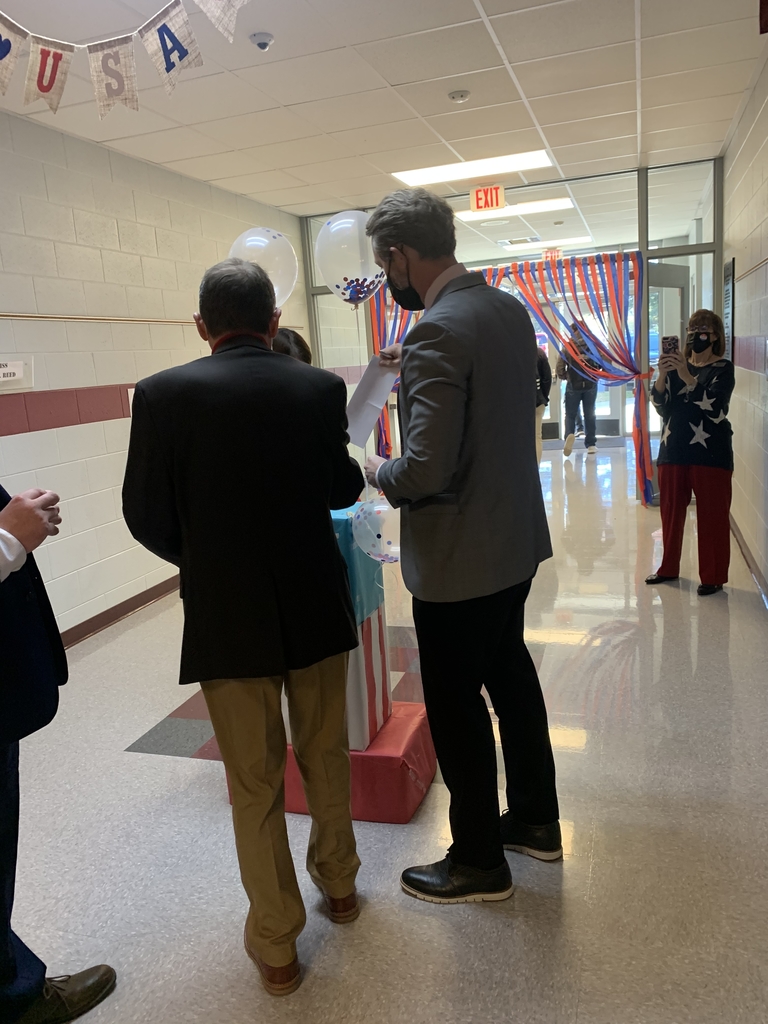 The annual Coats for Kids event sponsored by the Beebe Ministerial Alliance is this Saturday. If you need assistance providing your child with a warm winter coat, don't hesitate to come!
Good morning Badgers! Our Week at a Glance is available at the following link: bit.ly/wag2021 #BPRD