District coaches participated in their annual professional development session today. We are excited to have these mentors leading our student athletes inside and outside of the classroom! #BPRD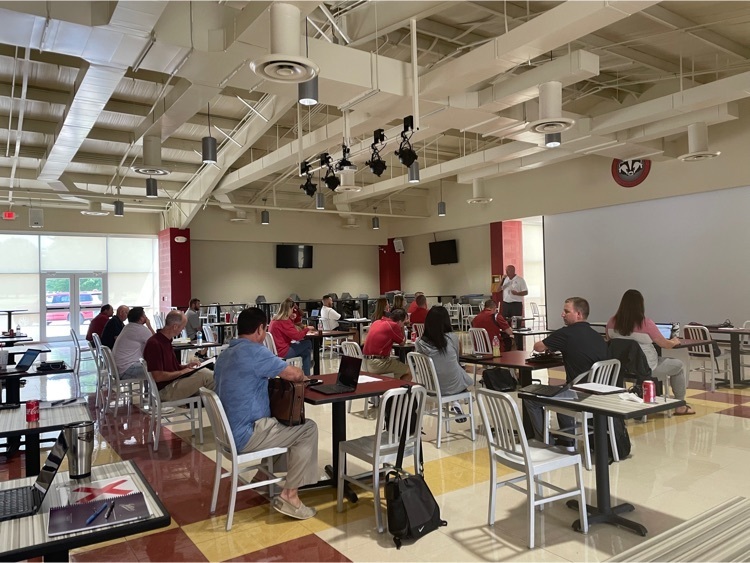 A big thank you to Centennial Bank for providing lunch to our district administrators today! #BPRD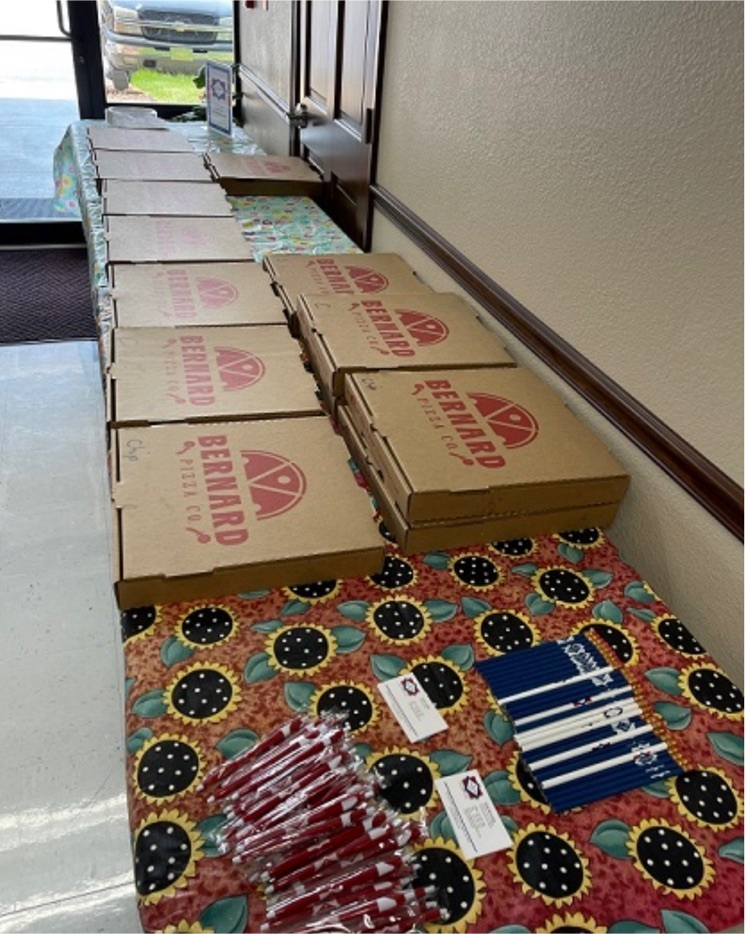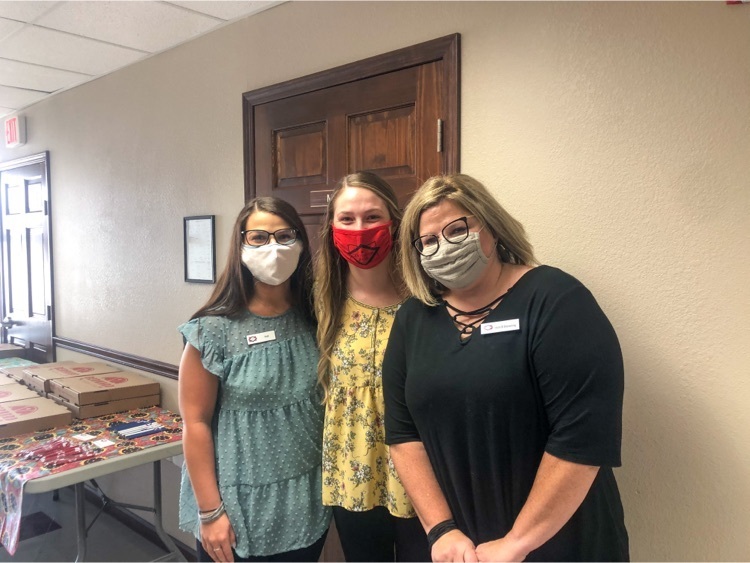 2021-22 Badger Sports Season Passes are now available! See the attached image for details. Special note: The chair back seats for the stadium need to be purchased directly from Mr. Ryan Marshall, BSD Athletic Director. #BPRD

It may still be summer, but the campus is full of activity in preparation for the new school year! Construction projects, professional development, and student practices are all happening today. #BPRD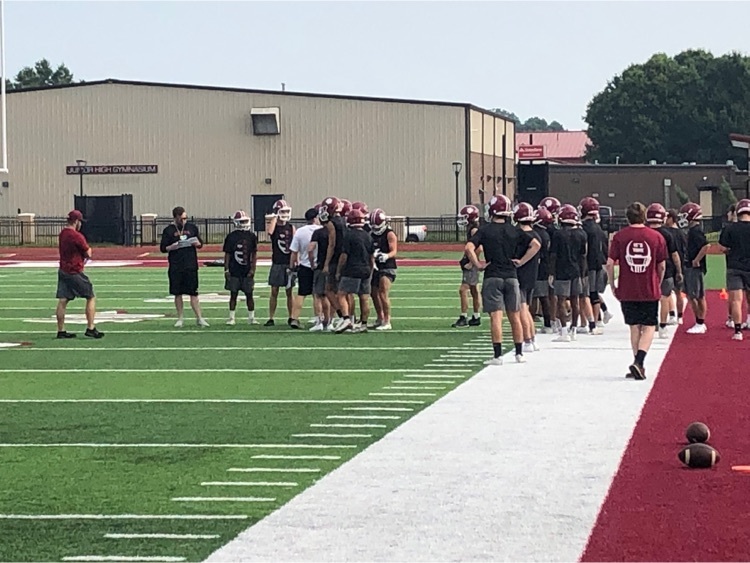 It may still be summer, but the campus is full of activity in preparation for the new school year! Construction projects, professional development, and student practices are all happening today. #BPRD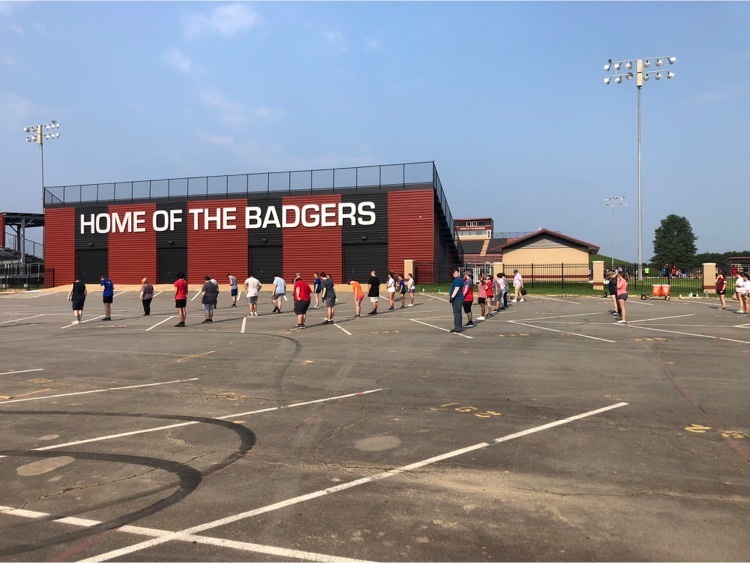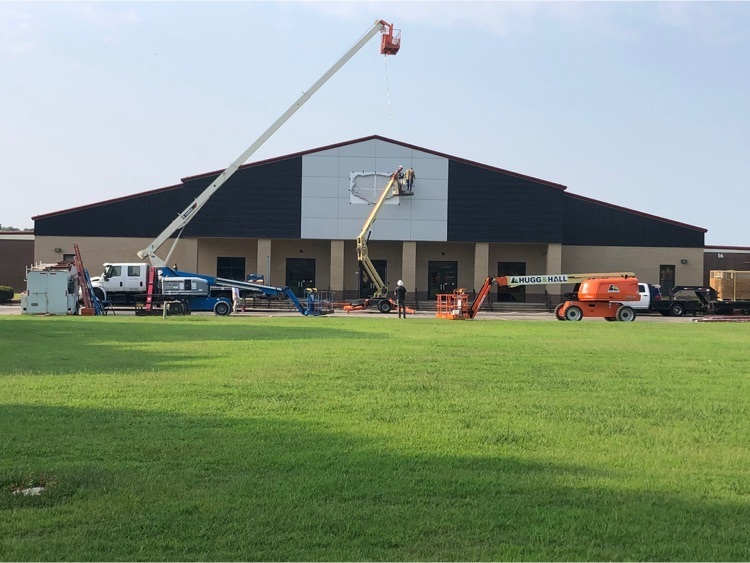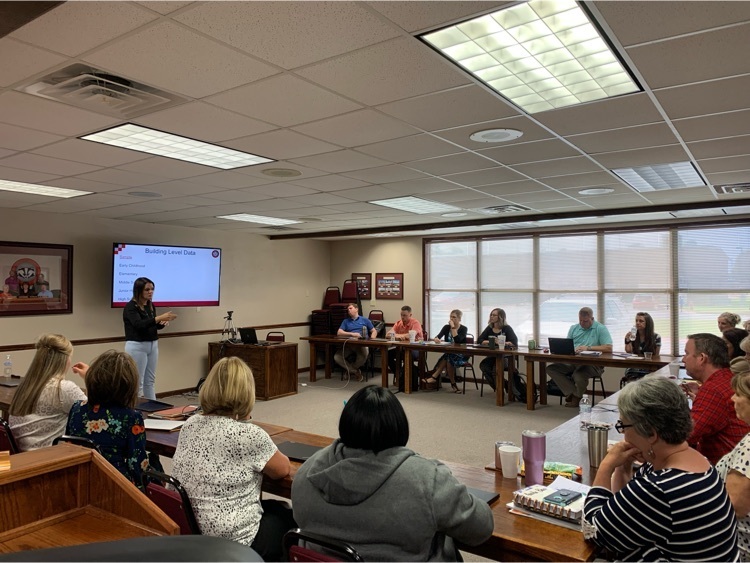 The new school year is just around the corner! See upcoming dates in the attached image. Also remember to keep an eye on our website and social media pages for all updates regarding the new school year! #BPRD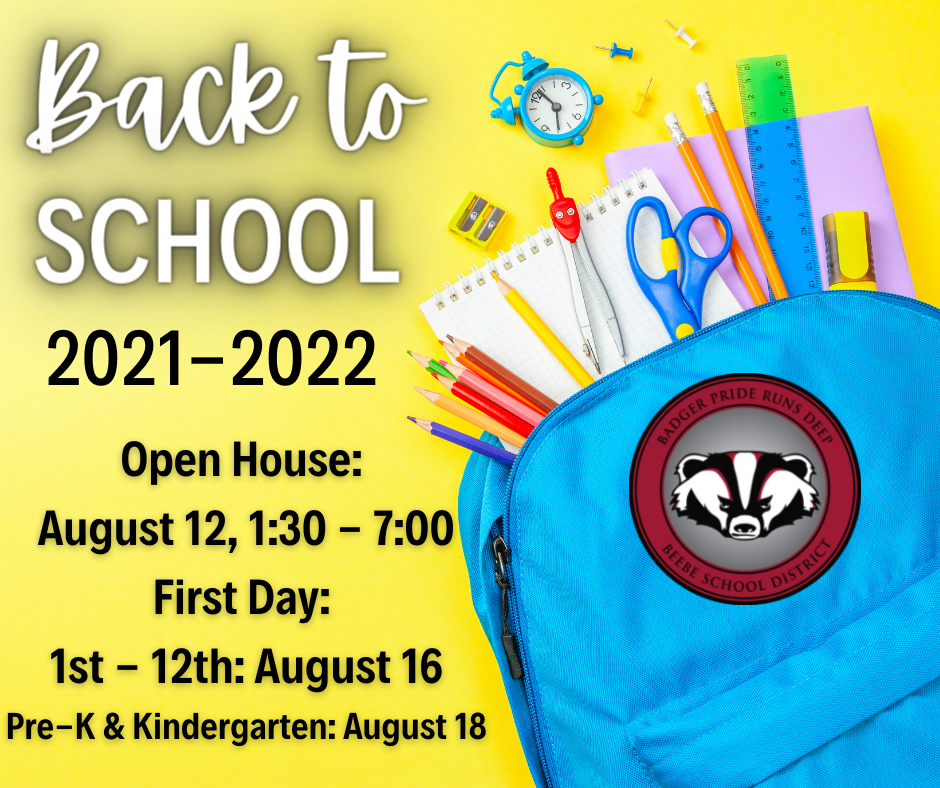 New Employee Orientation is happening today! We are excited to welcome all of our new staff members. A big thank you to Shipley's for donating 5 dozen donuts this morning! #BPRD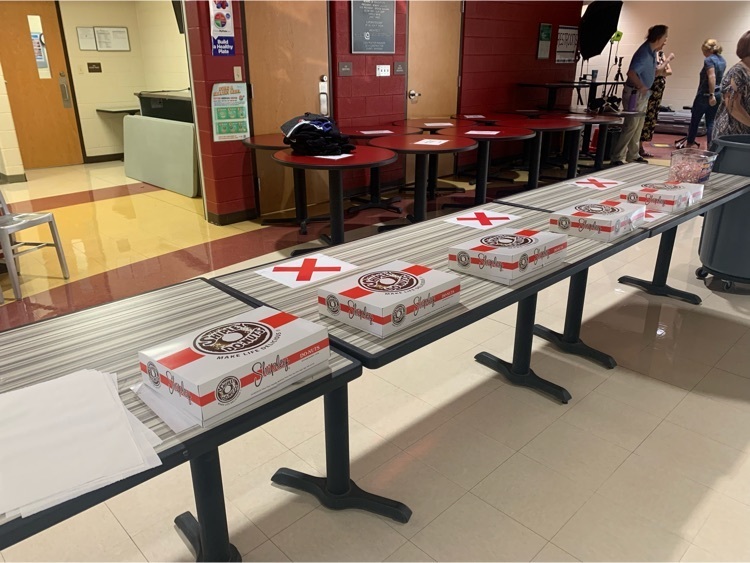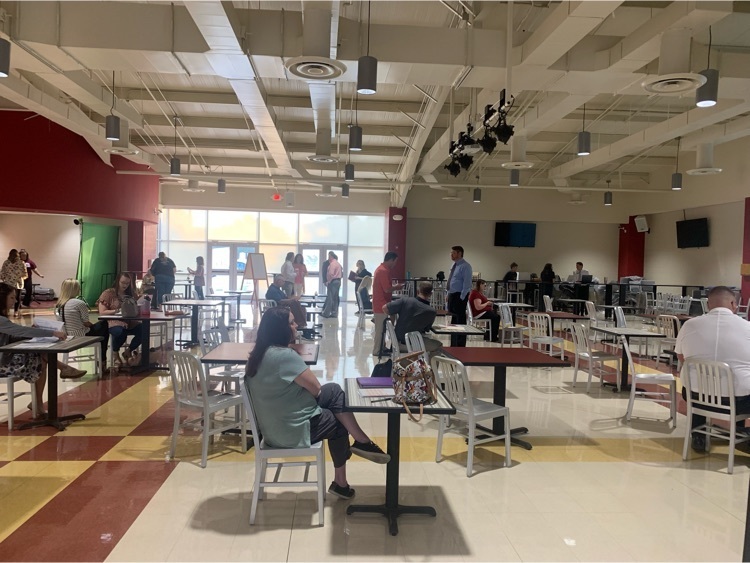 If you are interesting in being a substitute for Beebe Schools, apply today! Substitutes are needed! #BPRD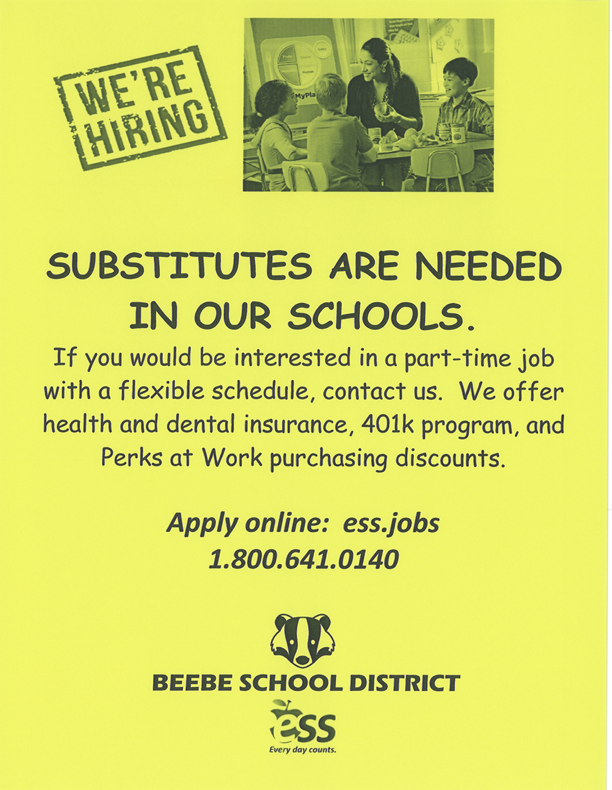 2021-22 School Supply Lists for Kindergarten through 8th Grades are now available at the following link! - bit.ly/supplylists21 #BPRD

After last night's board meeting, Nabholz led board members, administrators, and media on a tour of current construction projects around the district. We can't wait to see the finished product! #BPRD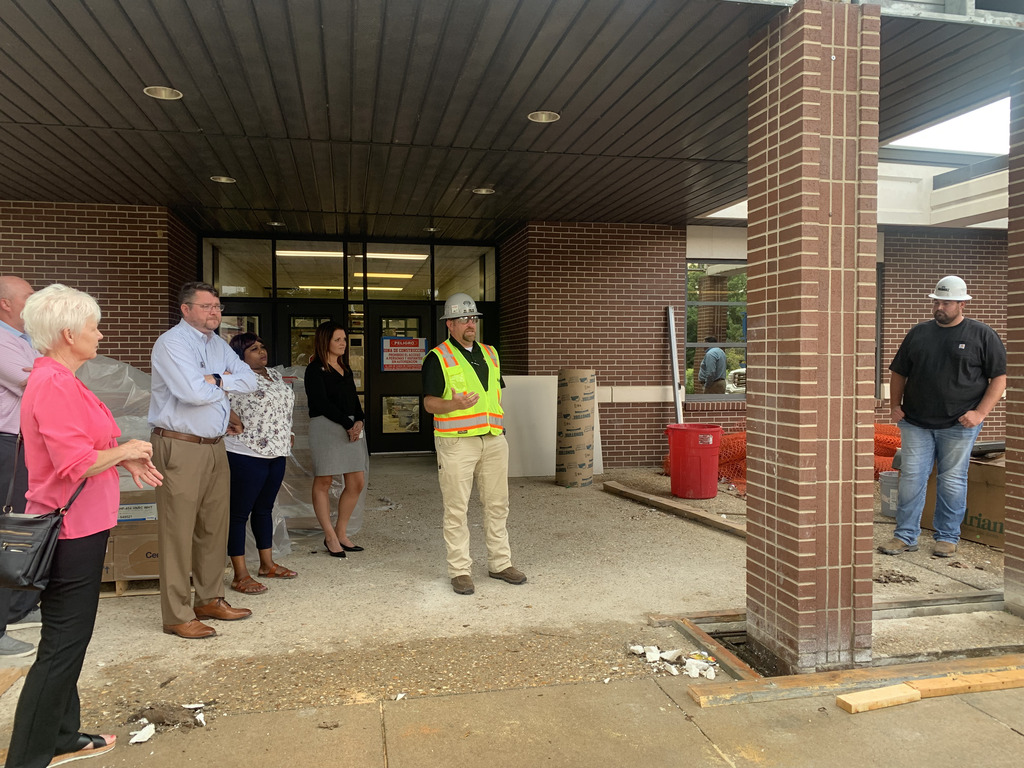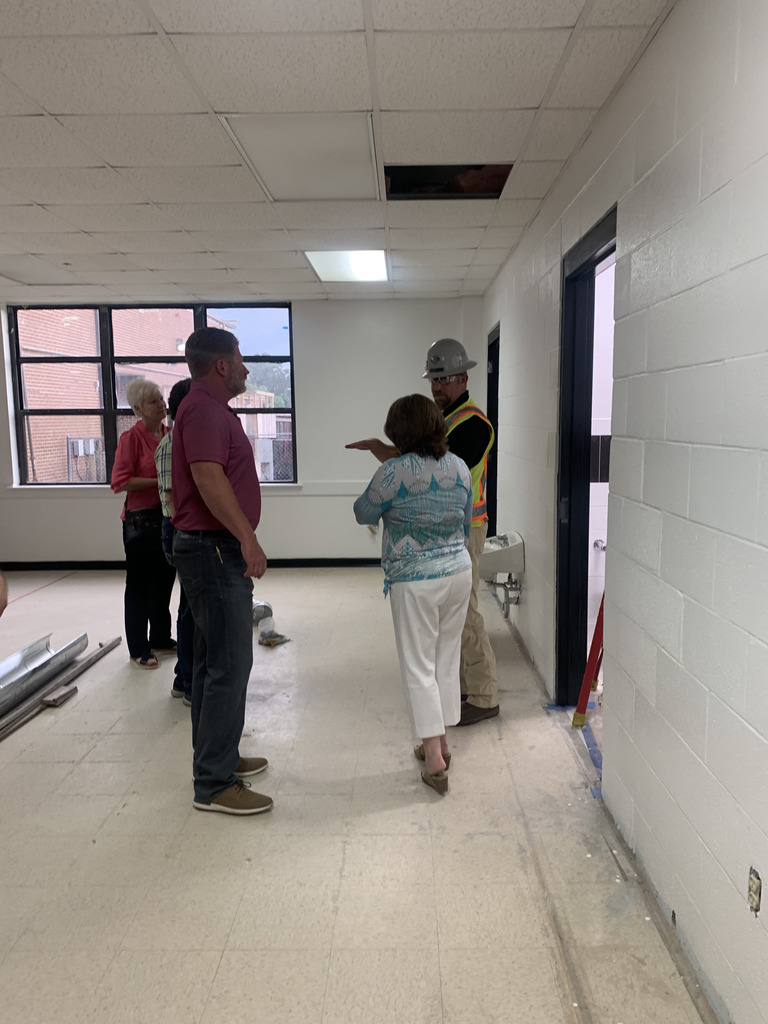 District School Counselors attended the Arkansas School Counselors Conference last week! We are lucky to have this dedicated team supporting our students! #BPRD #ArSCA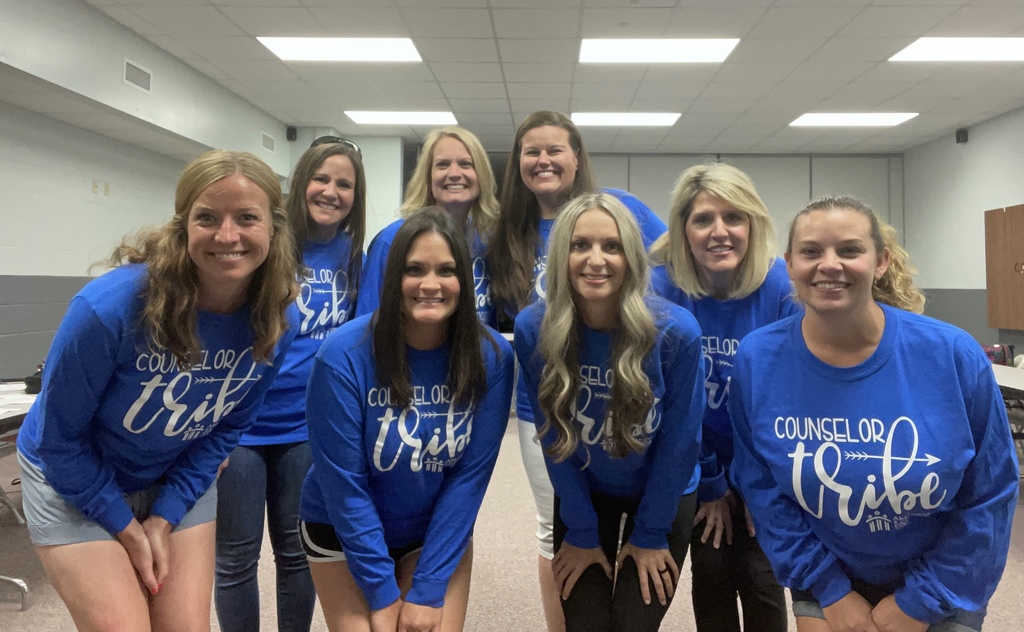 We hope everyone has a safe & happy 4th of July! #BPRD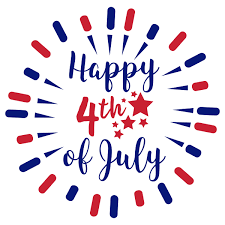 If you are interested in being a substitute at Beebe Schools for the upcoming school year, please see the training information below that will be held on Wednesday, July 14th from ESS. #BPRD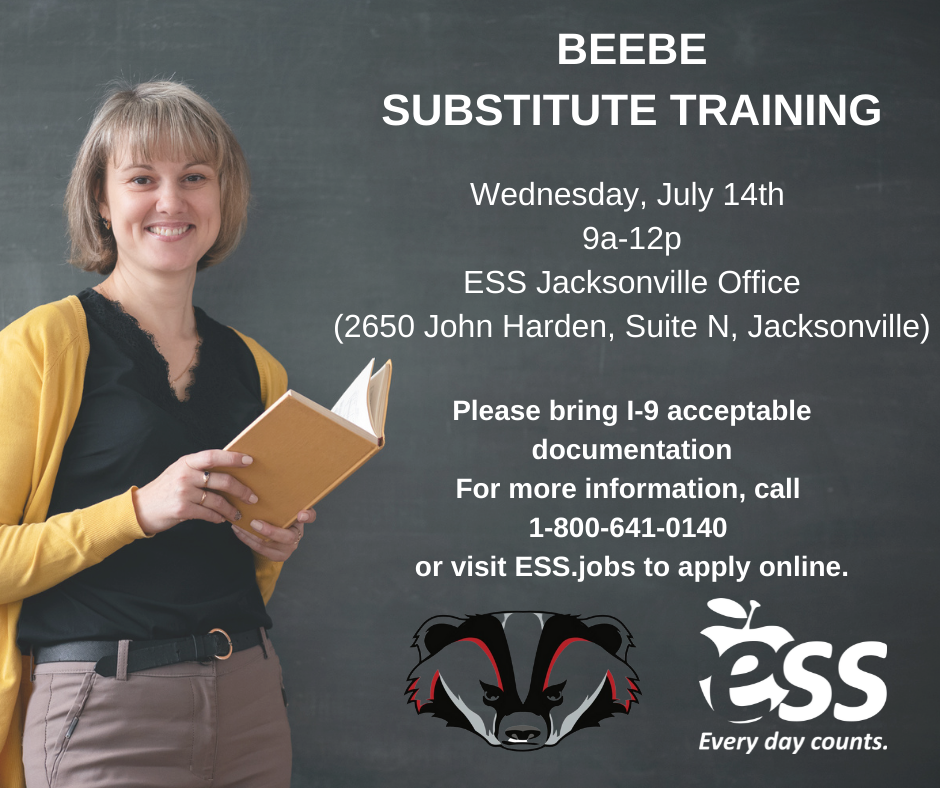 Arkansas Blood Institute has an emergency need for blood donations of all types. The lifesaving stock of blood has reached a less than one-day supply. You can donate at Beebe Athletic Club on 6/26/21 from 9am-4pm – Look for the bloodmobiles! All donors will receive a free t-shirt & free ticket to Magic Springs! Make your appointment today at arkbi.org or by calling 877-340-8777 to ensure no patient is without the blood they need.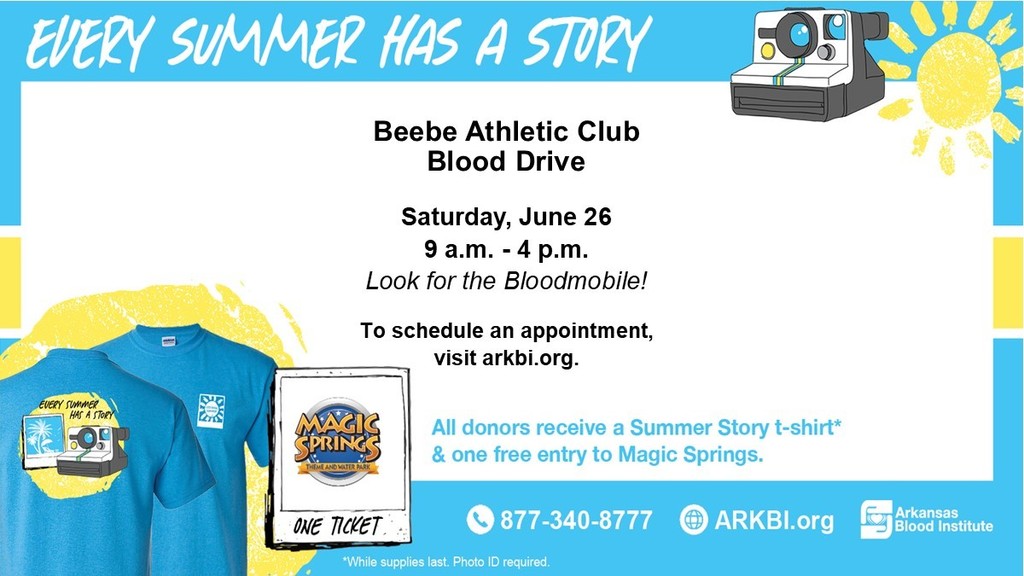 Our Dyslexia Interventionists are all in for our students! They participated in a 3-day Wilson Dyslexia training this week and are ready to make a difference! #BPRD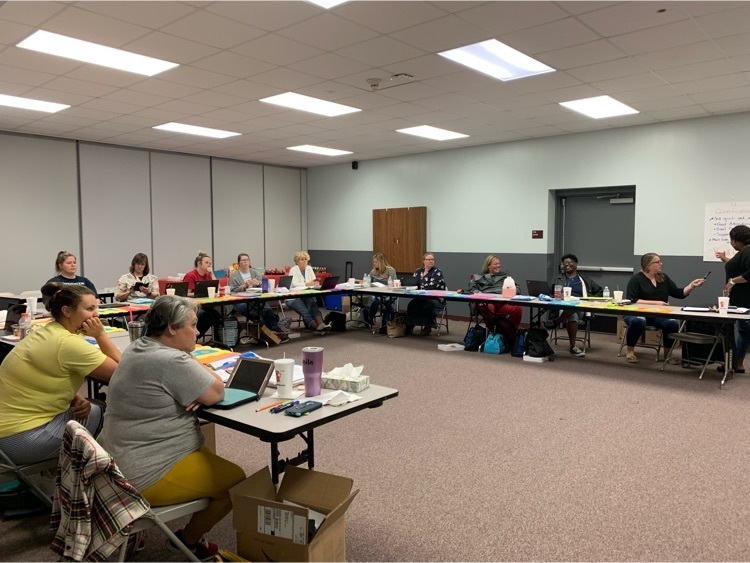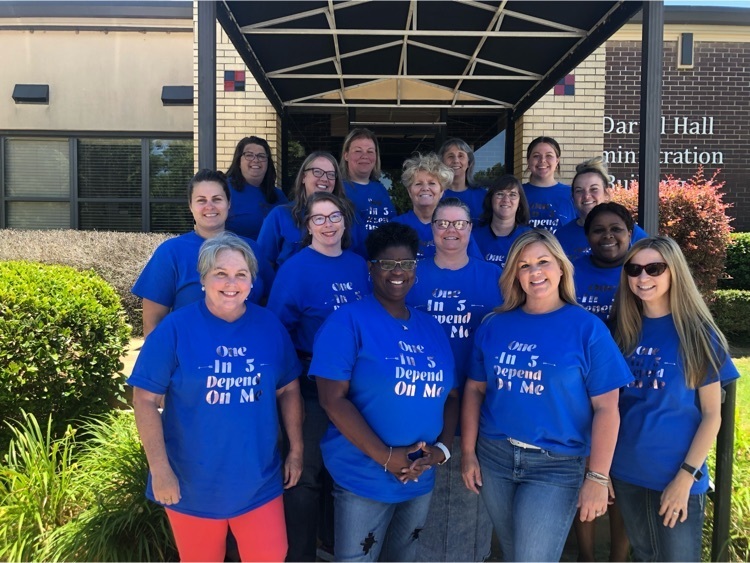 Announcement from our partners in education at ASU Beebe! - Registration is open for Summer Term II & Fall 2021 at ASU-Beebe. With on-campus and online options, there is no time like the present to take control of your future. Enroll now and get the classes you need on the schedule you want! No appointment necessary, masks are welcome. Summer Term II classes start July 6 and Fall 2021 classes begin August 16.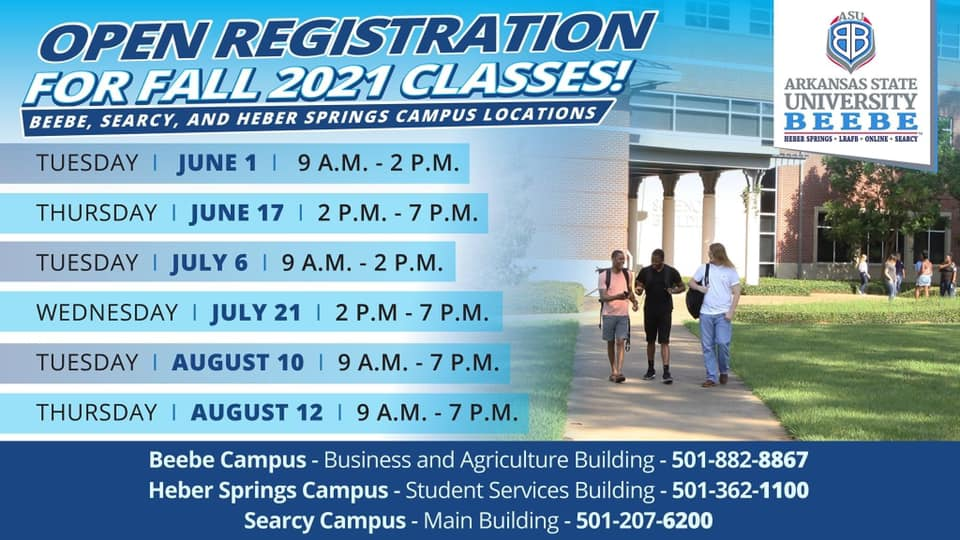 Thank you to Mr. Jason Smith for his service as the Board of Education President this year. Under his leadership, BSD has made great strides in the right direction!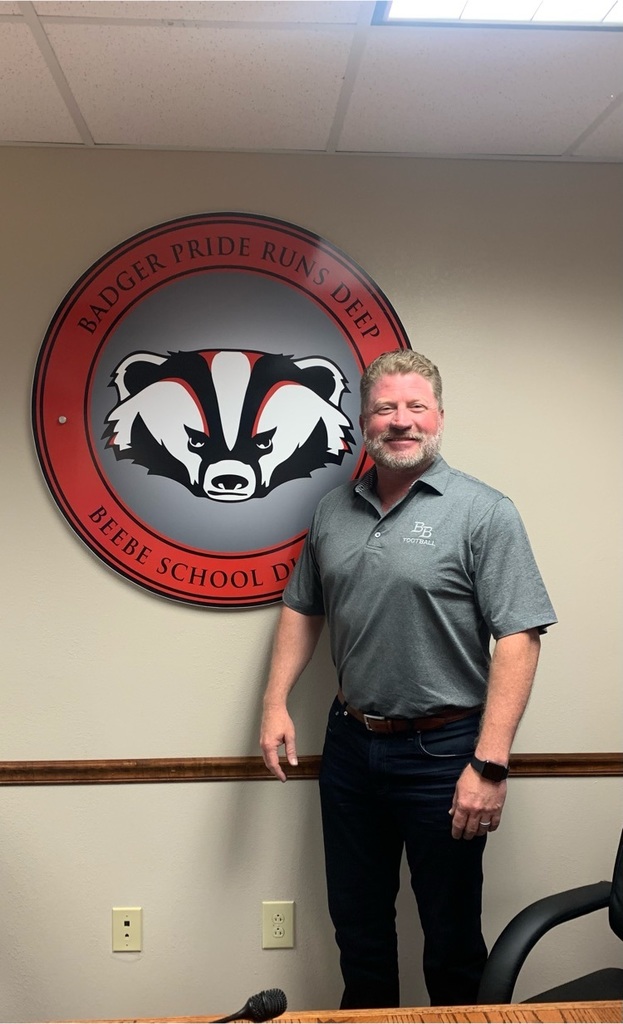 Leadership Summit 2021 is a wrap, and our administrators are ready to get to work preparing for the new school year! Congratulations to Team Duff for winning the "friendly" team building competition. A big thank you goes out to our sponsors - ARCare, Unity Health, and Randi Dulaney Insurance Agency! #BPRD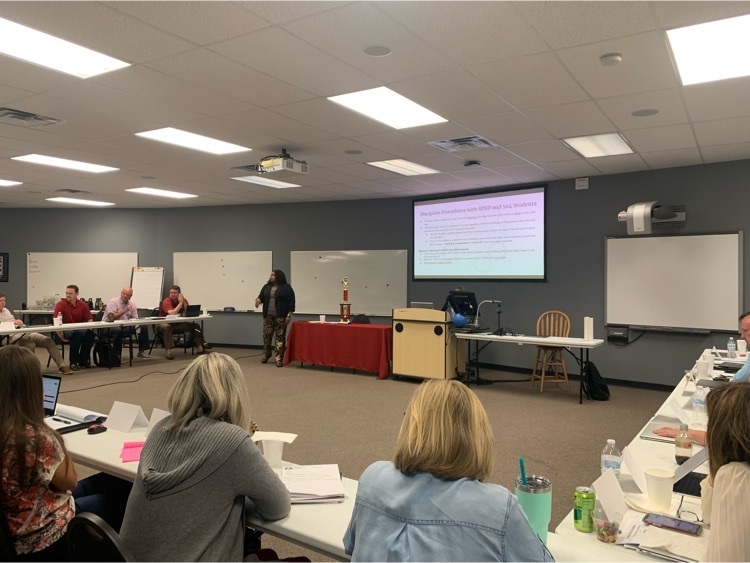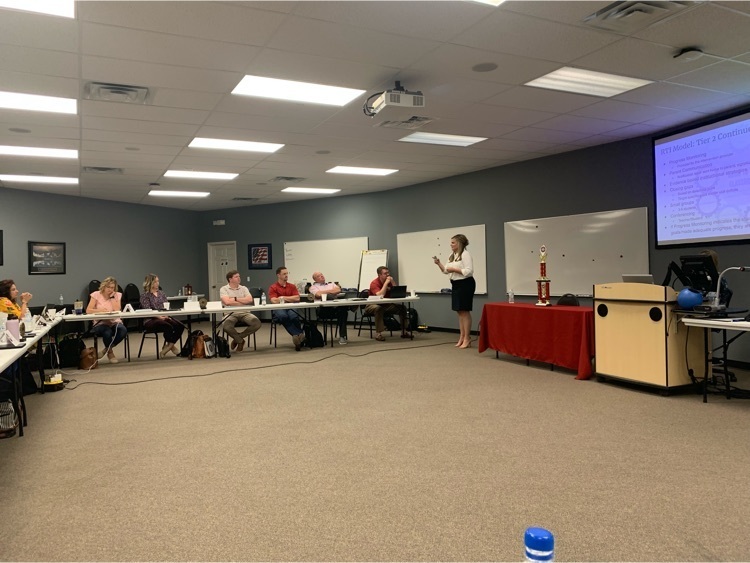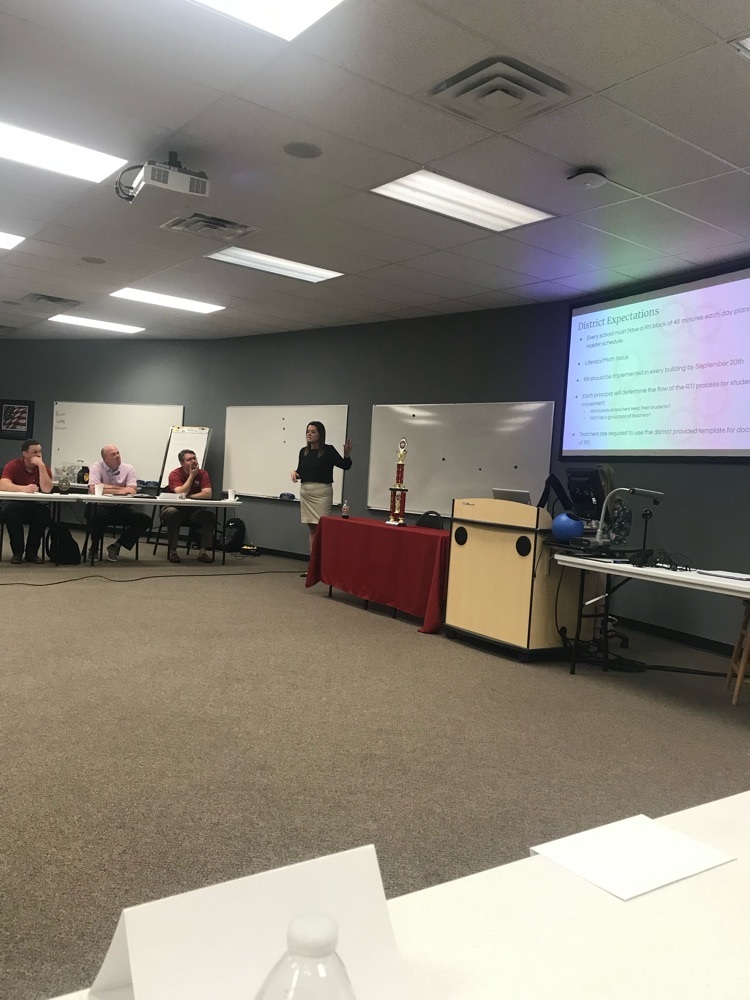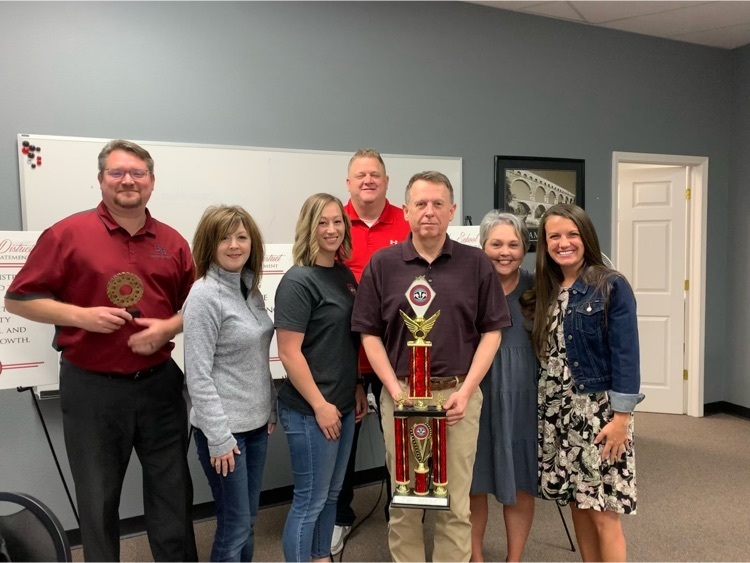 Day 2 of District Leadership Summit is underway in Fayetteville after a great start yesterday! Thank you to our hosts at Northwest Arkansas Education Service Cooperative. Our leaders are committed to excellence in every area for our students! #BPRD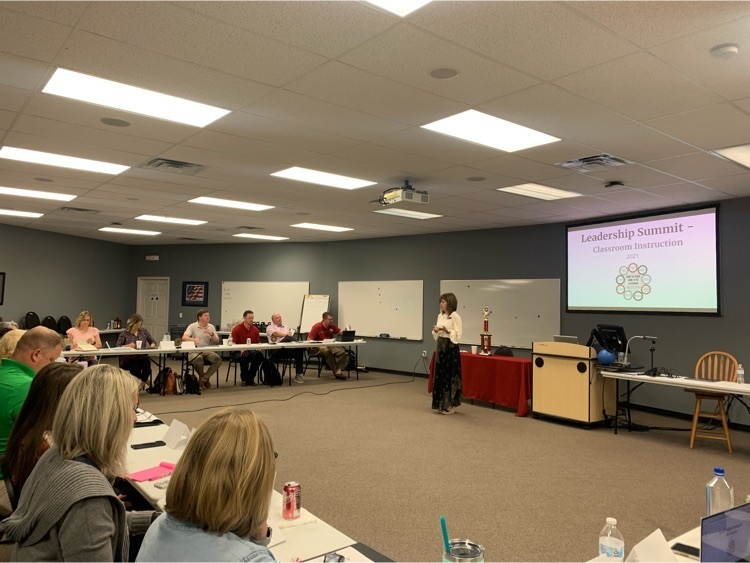 The Beebe School District has a preliminary allocation of funds in the amount of $4,758,267.78 under the American Rescue Plan. The focus is to help schools return safely to in-person instruction, maximize in-person instruction time, sustain the safe operations of schools, and address the academic, social, emotional, and mental health impact of COVID-19. The district is requesting feedback on how these funds should be spent. We encourage all stakeholders within the community to complete the form below. #BPRD bit.ly/bsdfeedback21