Next week is National School Breakfast Week! Studies show that students who eat school breakfast are more likely to see success! And remember that all students eat free this year. Start your day right with a delicious and nutritious school breakfast! #BPRD
Congratulations to Dr. Tyler Reed, Beebe Middle School Principal, for earning his Doctorate of Education from Arkansas Tech University! Today he was presented with an engraved pen to recognize this accomplishment. We are proud to have Dr. Reed on our team! #BPRD
We want to send a big thank you to Pediatric Therapy Associates for their sponsorship of today's District Leadership Team lunch! #BPRD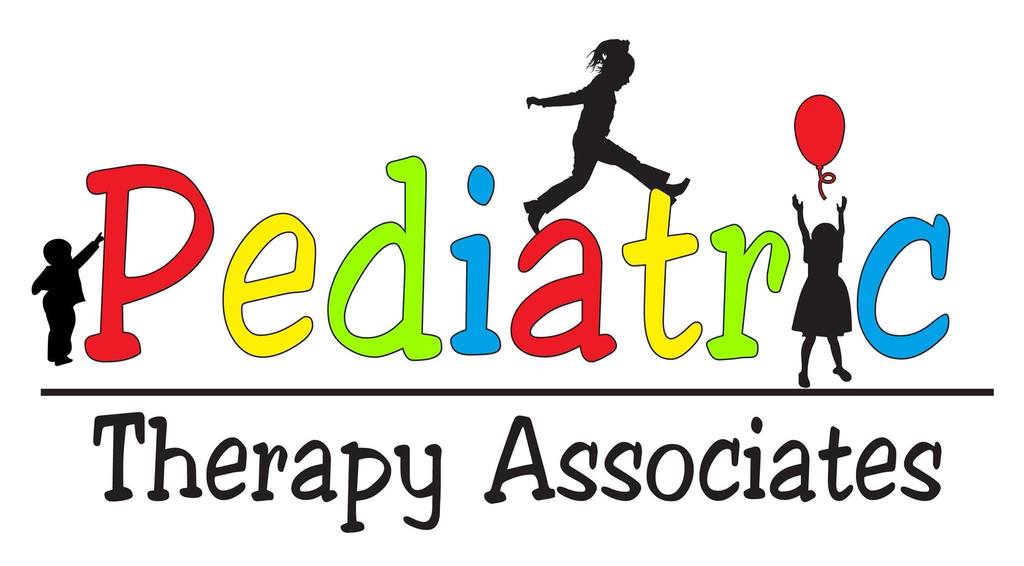 Today, the BSD Board of Education, with the help of district administrators and our teacher and student advisory committees, revisited the district's strategic plan. Thank you to all involved for your hard work and input on what is needed to ensure Beebe School District leads the way in empowering our students for success. The future is bright! #BPRD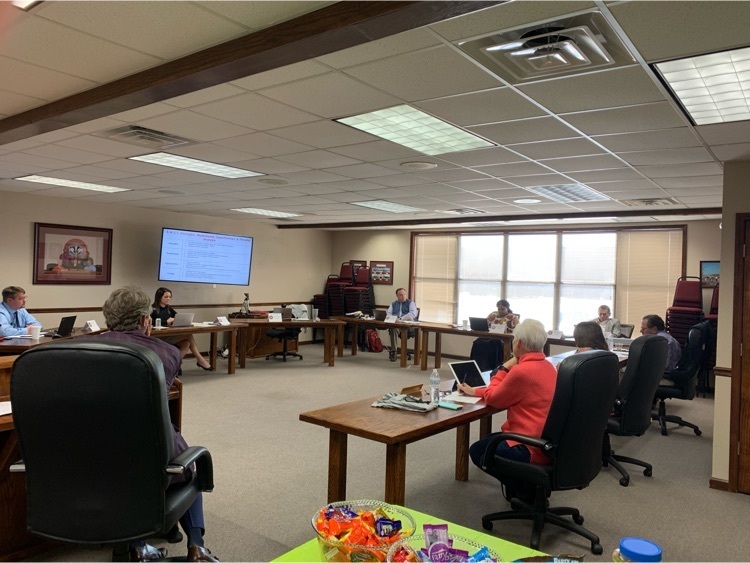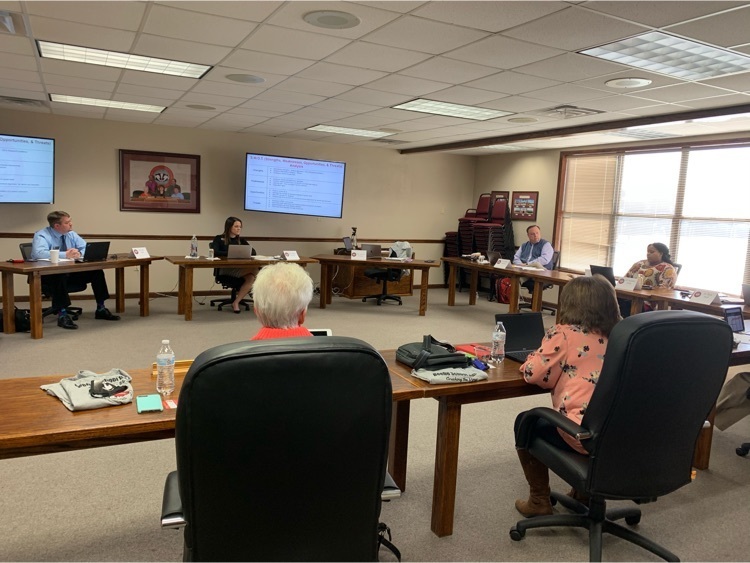 Beebe High School plans on holding Prom on April 24, 2021. More details will be released after April 1st. #BPRD
We want to send a huge thank you to our vaccine t-shirt sponsors and let them know how much we appreciate their partnership with our district!  -American Safeguard Insurance    -Sleep Centers of Arkansas  -Jacksonville Steel -Union Valley Baptist Church -Lewis Architects Engineers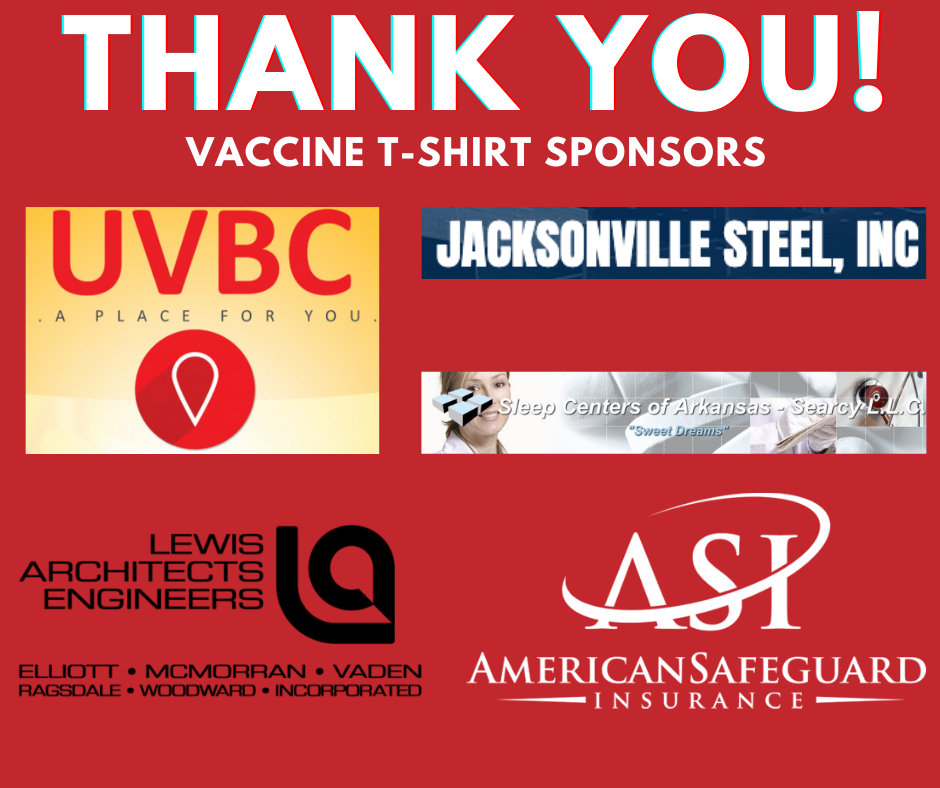 Today the Beebe High School AFJROTC Air Rifle Team held practice and even had special guest Dr. Nail try it out! These students are highly dedicated to their craft, and it shows! #BPRD
Check out what's happening around the district this week at the following link: bit.ly/wag2021 #BPRD
Calling BHS alumni from the Classes of 2017, 2018, & 2019! Please help our community and local schools by completing this short survey linked below on your life after high school, particularly if you chose not to enroll in college after graduation. This survey is part of a research project being conducted by students at the Clinton School of Public Service, in cooperation with ASU-Beebe. Participants who complete the survey will be entered in a drawing to win one of four $20 gift cards!
https://www.surveymonkey.com/r/QYTZTF7
. Thank you for your help! #BPRD
Parent Teacher Conferences today! #BPRD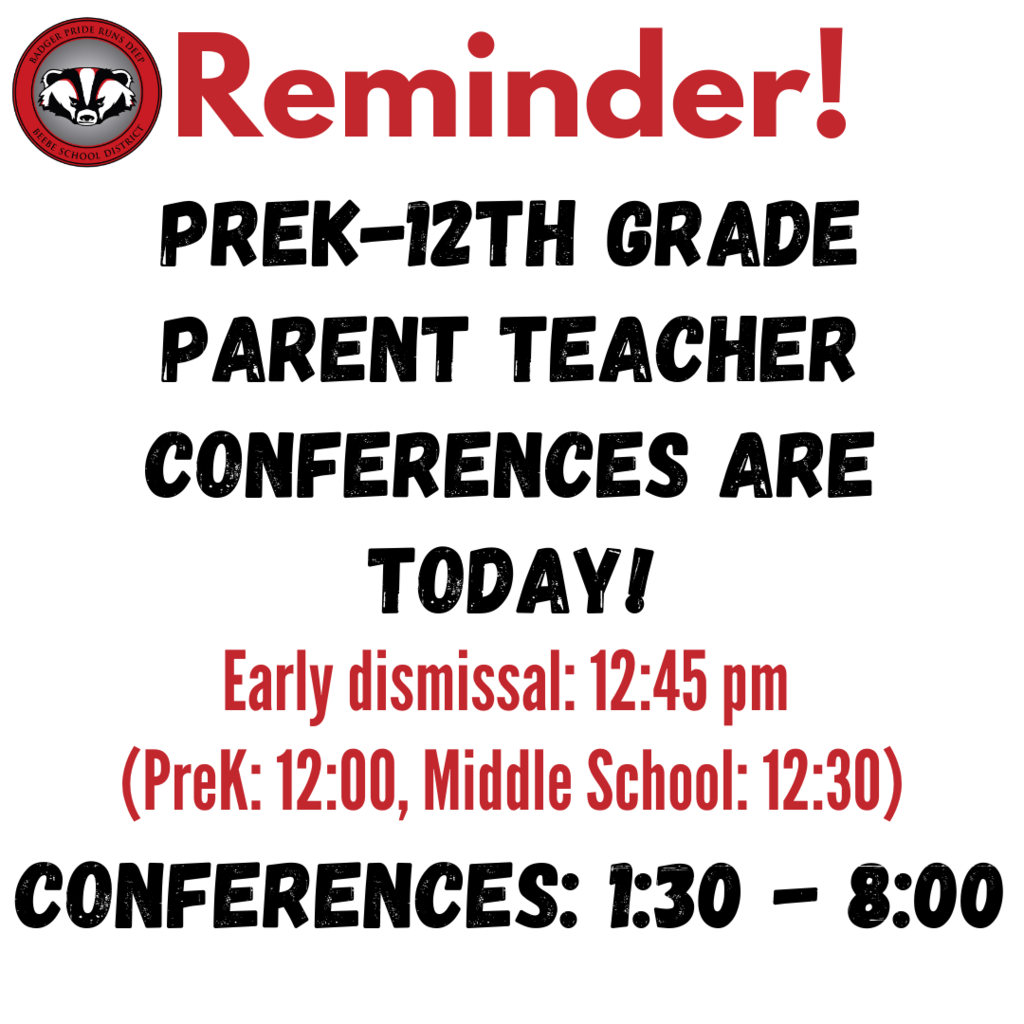 We are so glad our students and staff were able to get out and enjoy the rare snow event that occurred last week! Check out this video slideshow of all of these Badgers in the snow. Thank you to everyone who submitted pictures! #BPRD
https://youtu.be/dAfpwK81c7A
BSD is currently making plans for a Virtual Academy option for our K-12 students next school year. To assist in planning, we need anyone who is interested in virtual learning for the 2021-22 school year to fill out the survey linked below by THIS FRIDAY, FEBRUARY 26. This is NOT a Virtual Academy application. This is only a survey to help the district identify the amount of interest in a virtual learning option. bit.ly/beebevasurvey Please note that the Virtual Academy is still in the planning stages for next year, so not all decisions have been made yet regarding course selections, staffing, etc. However, if you have questions regarding the Virtual Academy, you may email
virtualacademy@badger.k12.ar.us
. Thank you for your help!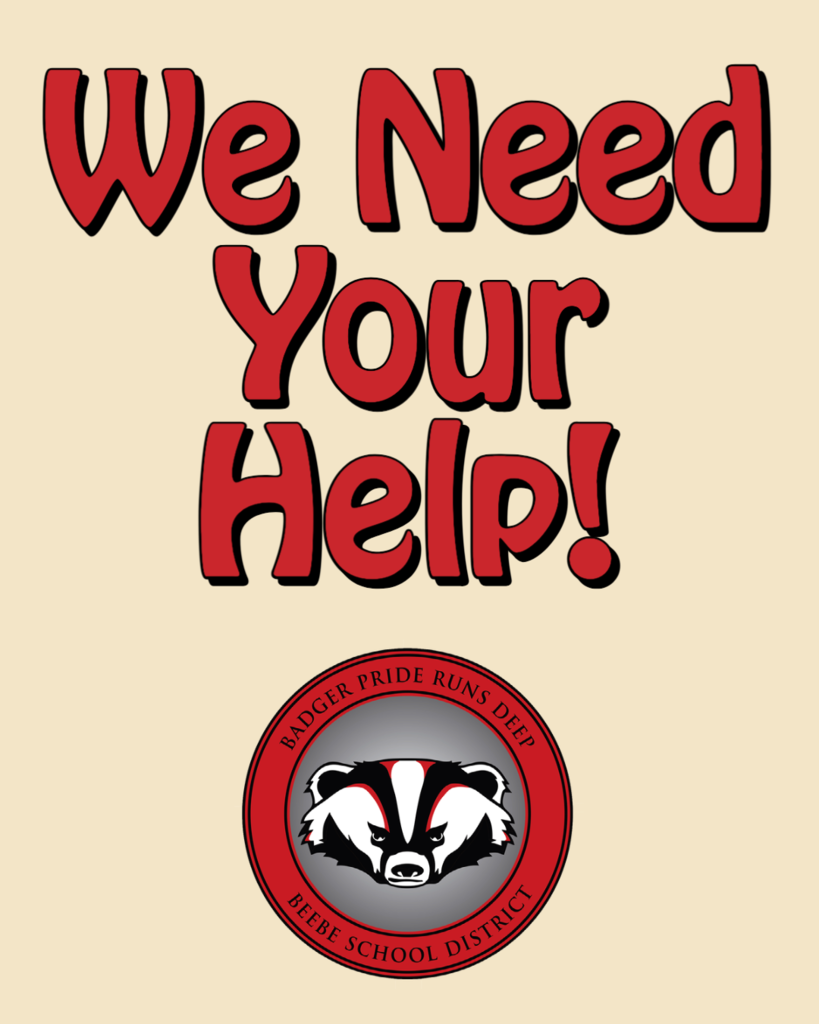 Beebe School District will return to normal, on site operations and instruction tomorrow, February 23rd.
Due to hazardous secondary roads, on site operations will be closed and K-12 learning will be virtual on Monday, February 22nd.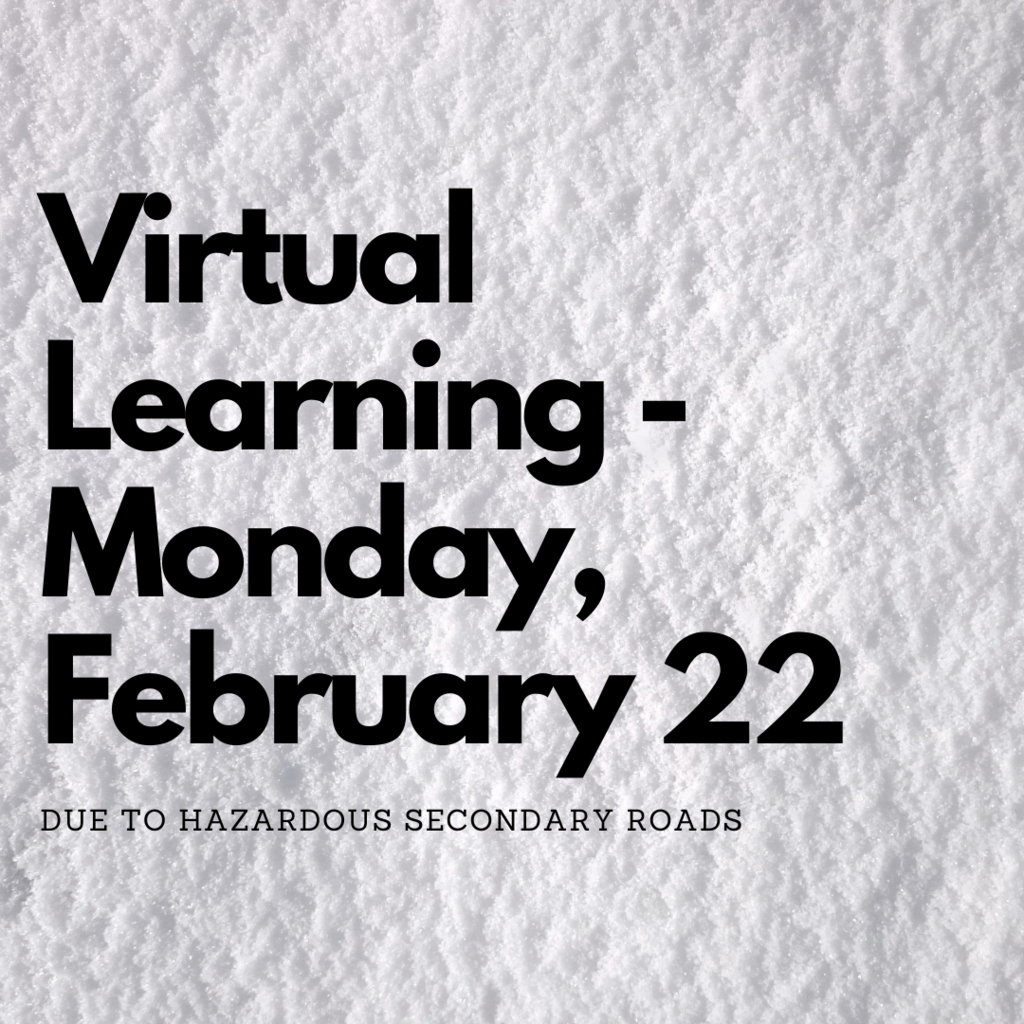 Basketball Schedule Update: -Beebe @ Sylvan Hills on 2/23 (V Girls & Boys) -Beebe @ Parkview on 2/24 (JV & V Girls & V Boys) -Beebe @ Home vs LRC on 2/26 (V Girls and Boys). The 5A Central Conf tournament will be played the following week March 1-6. #BPRD
We want to send a huge thank you to Burrow's Drug Store and Beebe Drug for ALL they have done to ensure our BSD employees receive their COVID vaccine. They have worked tirelessly to provide this option for our staff! Also, thank you to Simple Simons Pizza in Beebe for providing them lunch! #BPRD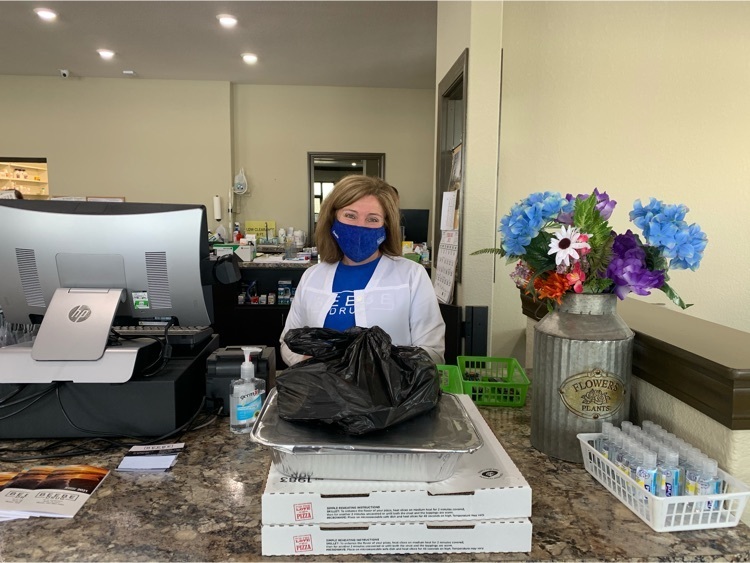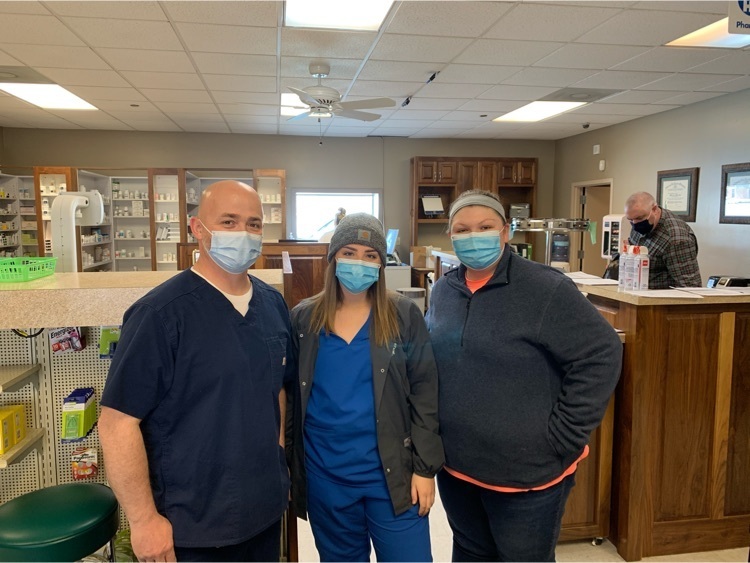 Due to continuing inclement weather and hazardous road conditions, Beebe School District on site operations will remain closed through Friday, February 19th. K-12 learning will be virtual on Thursday, February 18th and Friday, February 19th. On site instruction will resume on Monday, February 22nd. Parent Teacher Conferences will be postponed to next Thursday, February 25th. The schedule will remain the same as originally planned with school dismissing at 12:45 and conferences taking place from 1:30 - 8:00. Students and parents, we understand that digital learning may not be a realistic expectation for many of our students this week. Students will have the opportunity to make up any missed work when we return to on site instruction next week. Our teachers will be working with their students to ensure they are not penalized for any missed assignments until they have had the time and opportunity to make it up. Thank you for your continued patience as we navigate this week's unexpected changes. We look forward to seeing all of our Badgers back on campus next week! #BPRD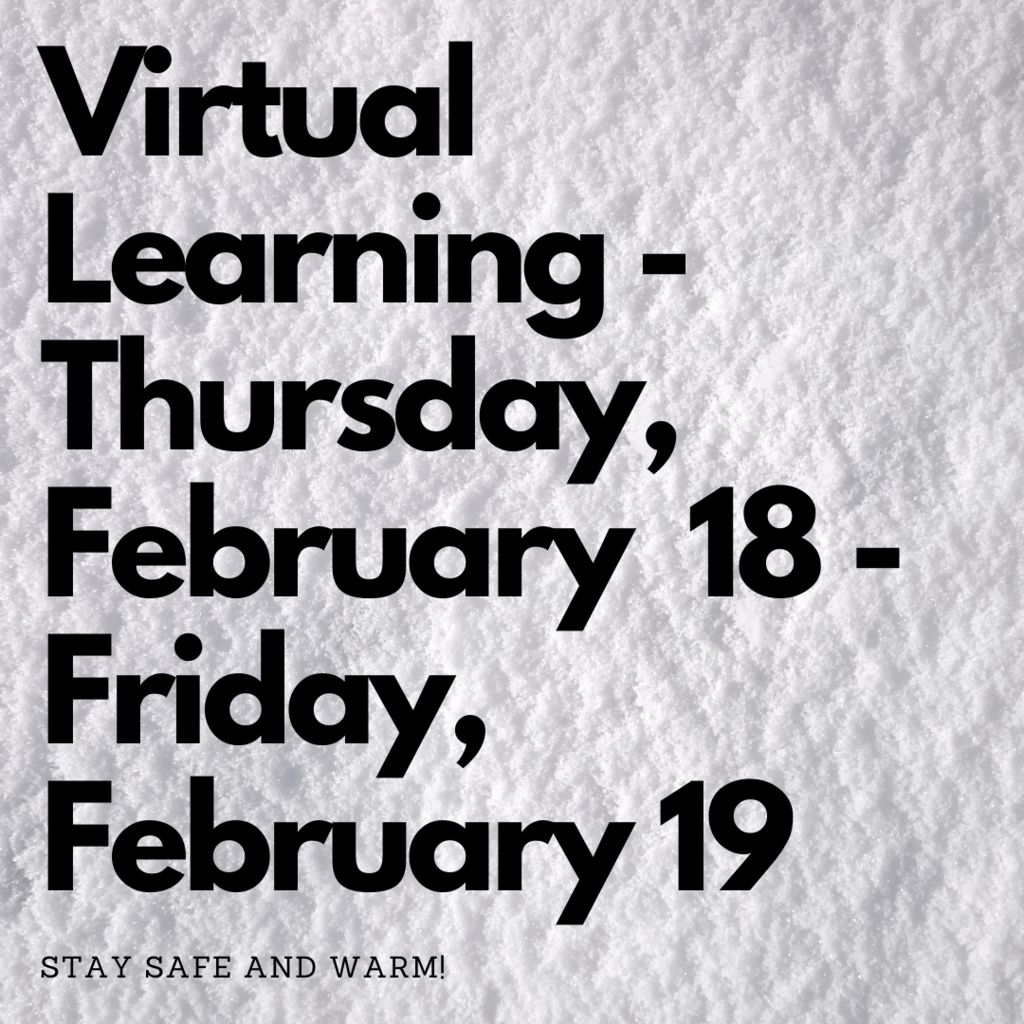 Badger Family Pantry will not be open tomorrow as scheduled. They will instead be open NEXT Wednesday, February 24, from 8:30 until 12:30. In case of a food emergency before then, parents should e-mail
badgerfoodpantry@badger.k12.ar.us
or contact their school counselor. #BPRD
Due to the threat of inclement weather and hazardous road conditions, all on site district operations will be closed tomorrow, Wednesday, February 17th. K-12 learning will be virtual. #BPRD