Thank you to Mr. Jason Smith for his service as the Board of Education President this year. Under his leadership, BSD has made great strides in the right direction!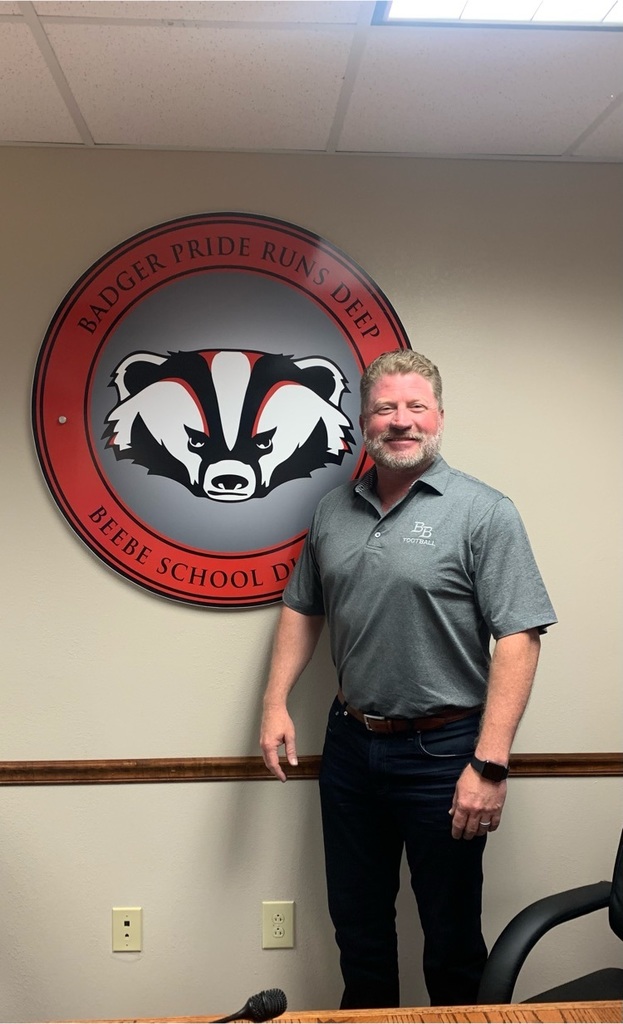 Leadership Summit 2021 is a wrap, and our administrators are ready to get to work preparing for the new school year! Congratulations to Team Duff for winning the "friendly" team building competition. A big thank you goes out to our sponsors - ARCare, Unity Health, and Randi Dulaney Insurance Agency! #BPRD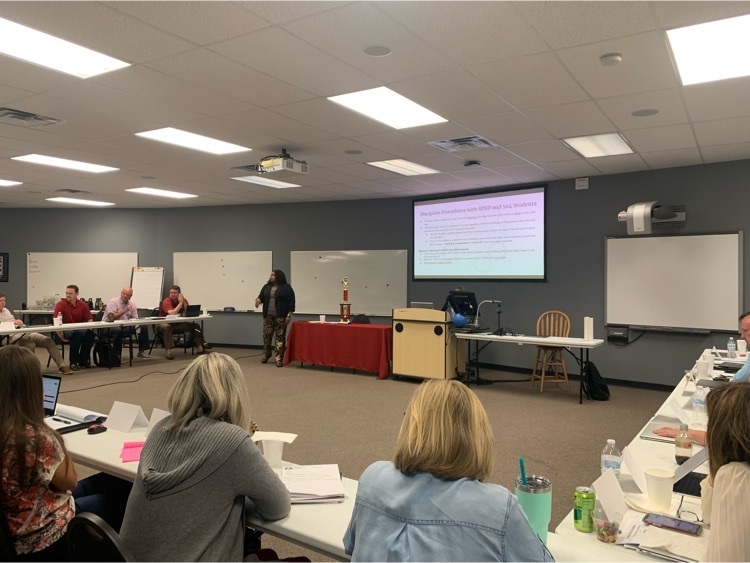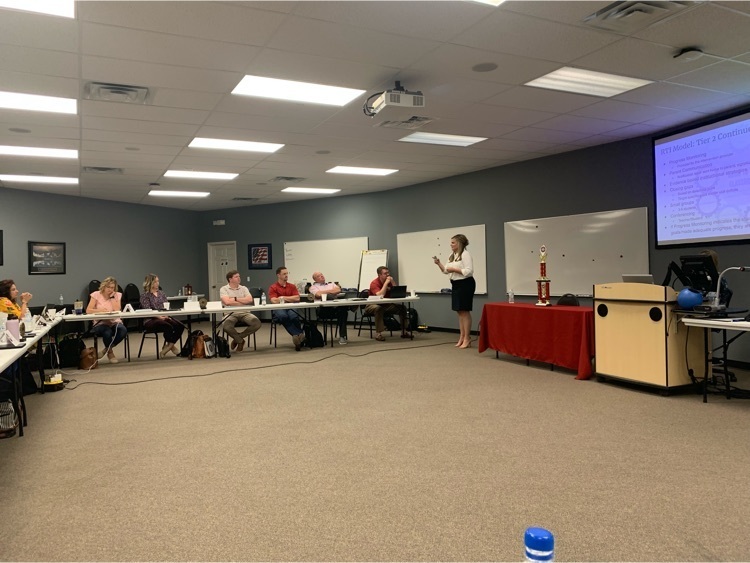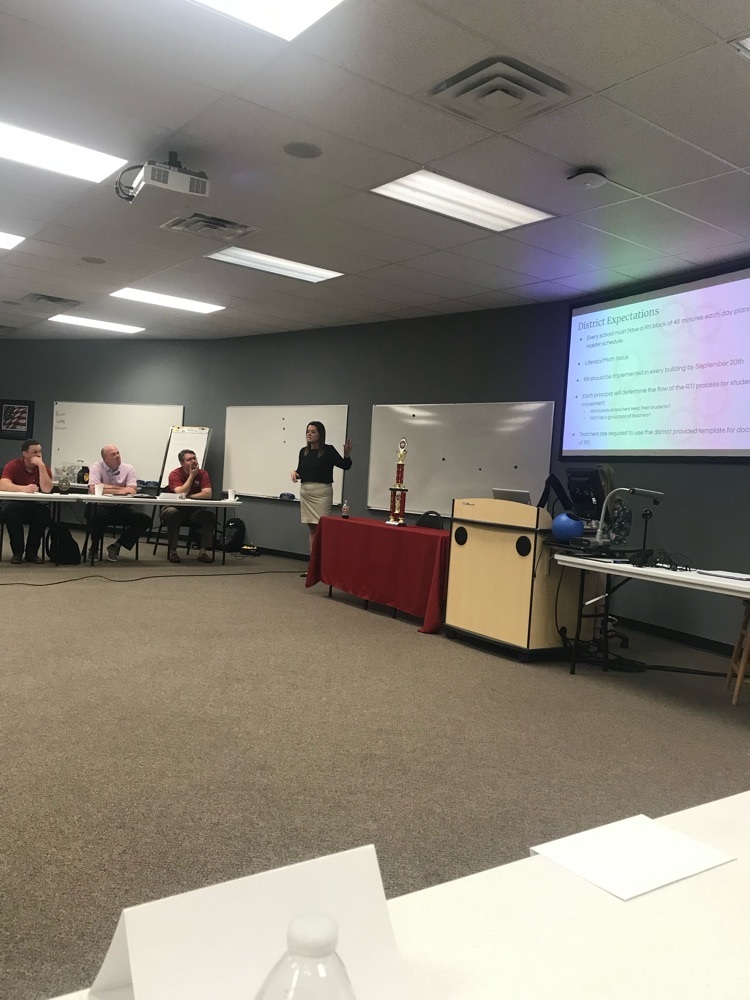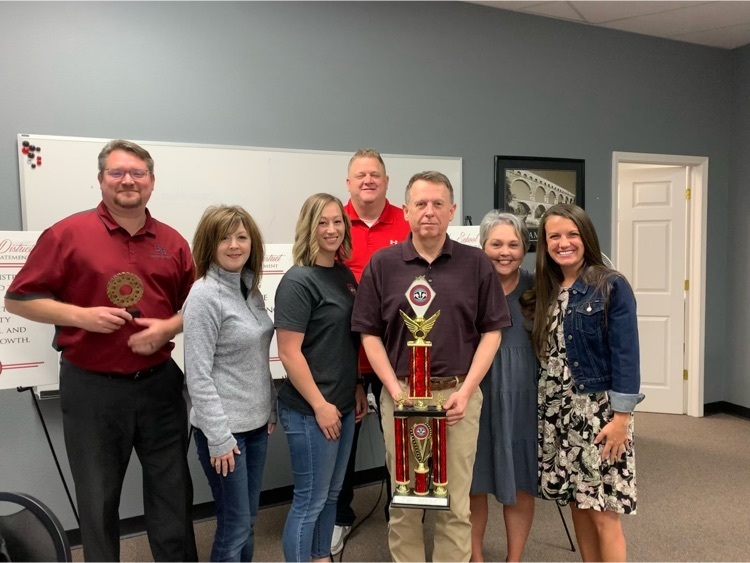 Day 2 of District Leadership Summit is underway in Fayetteville after a great start yesterday! Thank you to our hosts at Northwest Arkansas Education Service Cooperative. Our leaders are committed to excellence in every area for our students! #BPRD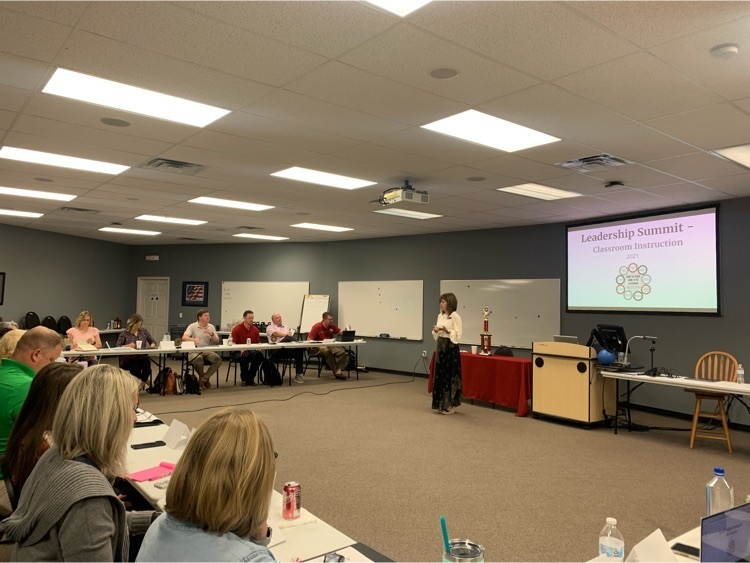 The Beebe School District has a preliminary allocation of funds in the amount of $4,758,267.78 under the American Rescue Plan. The focus is to help schools return safely to in-person instruction, maximize in-person instruction time, sustain the safe operations of schools, and address the academic, social, emotional, and mental health impact of COVID-19. The district is requesting feedback on how these funds should be spent. We encourage all stakeholders within the community to complete the form below. #BPRD bit.ly/bsdfeedback21

There is now an Emergency Broadband Benefit Program available for qualified Arkansans. This is a temporary program for eligible families that will lower the cost of their internet bill. There also are one-time funds to go toward the cost of a computer or device for eligible families. Learn more about the program, the eligibility requirements, and how to apply at the Department of Commerce's website -
https://broadband.arkansas.gov/news/emergency-broadband-benefit-program/
#BPRD

Student vaccine clinic this morning was a success! Thank you to ARCare for providing this service to our students. #BPRD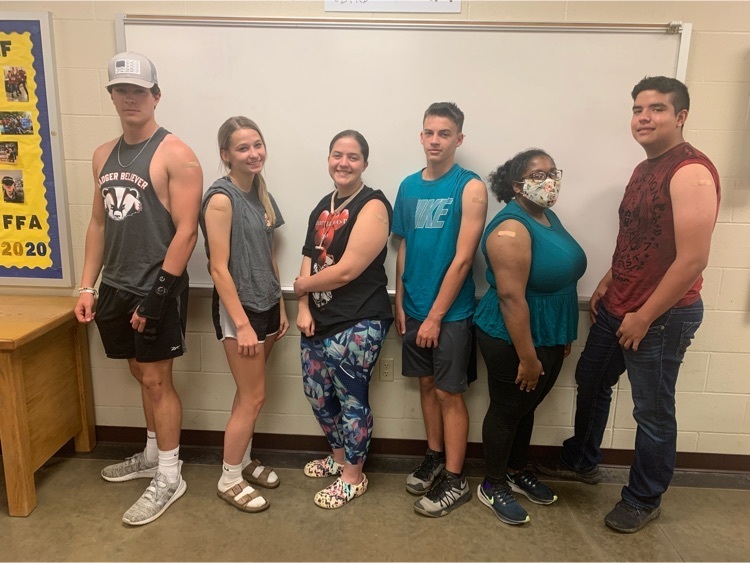 The 2020-21 school year has officially come to a close. Great job to everyone on a successful year, and a special congratulations to our retirees! Thank you First Security Bank for providing lunch to all employees today! #BPRD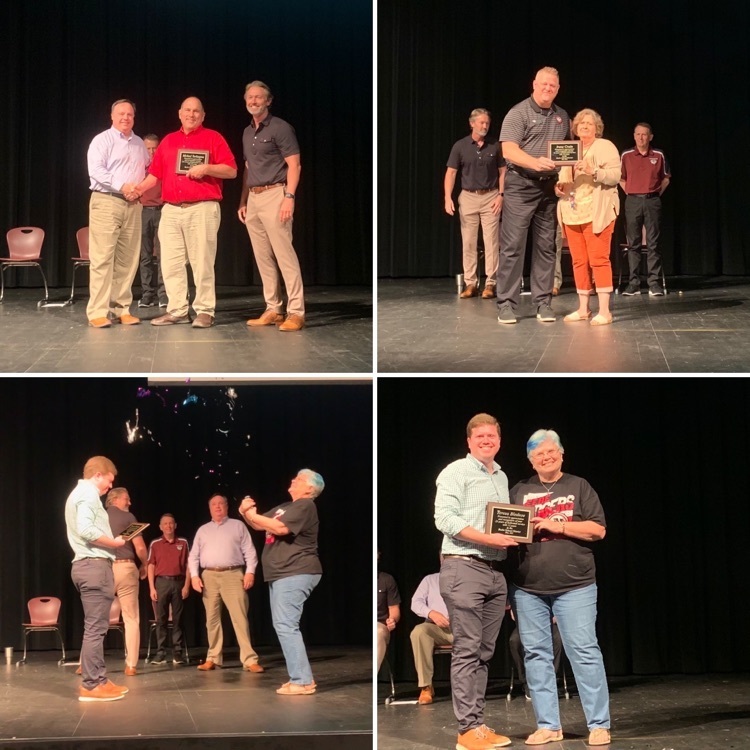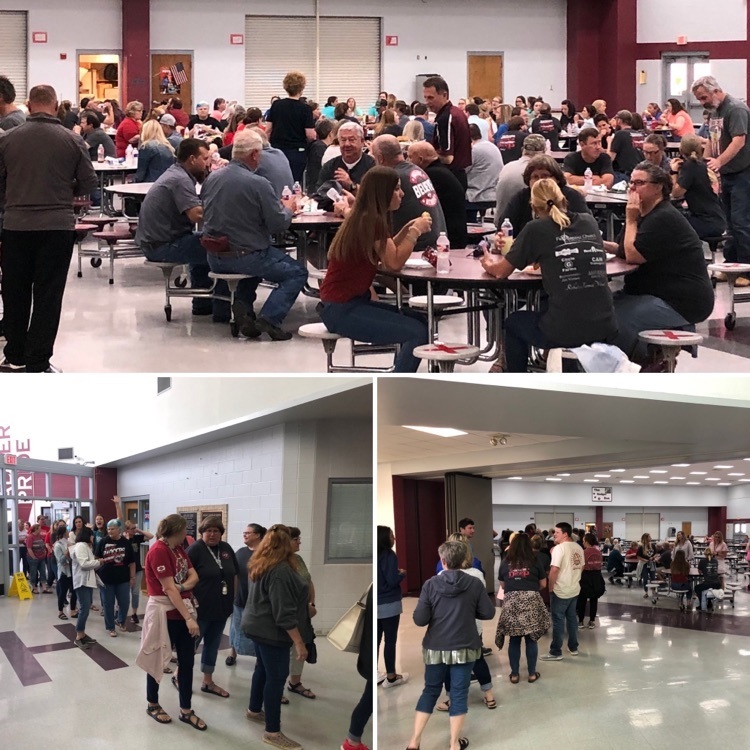 For any student who is receiving their second COVID vaccine tomorrow: • The location has been changed to the High School CTE Building. • The clinic will be open from 9 - 11 am. • Students must bring their signed consent form as well as their shot record from the first dose.

Announcement for Camp Beebe goers! - Camp Beebe will open Thursday, June 10, 2021. We are "KICK STARTING THE SUMMER" with water slides. ALL students starting Thursday will need to bring their swimsuit and towel along with all other required items. #BPRD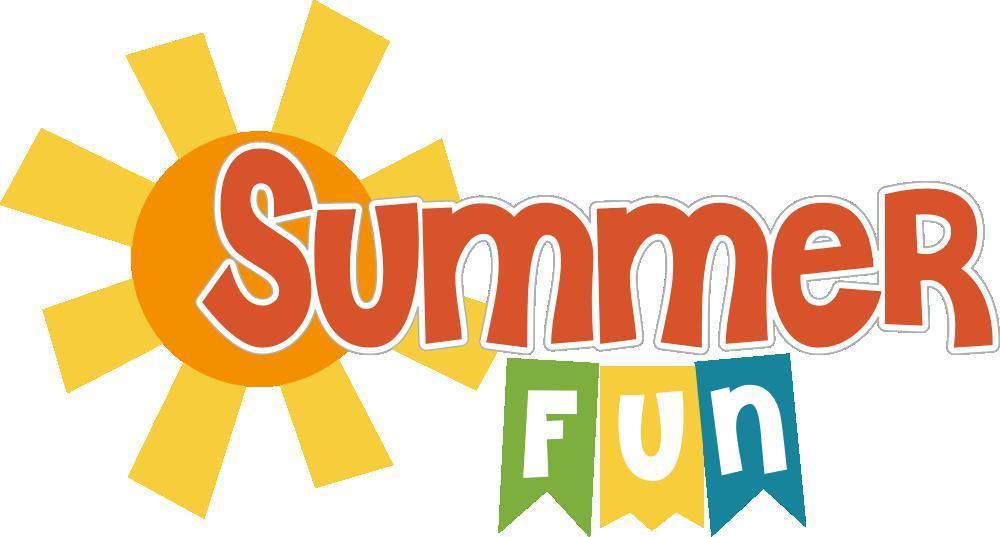 Our final Retiree Spotlight is Mrs. Janice Dillard, 2nd Grade Teacher. Mrs. Dillard devoted 26 years to Beebe School District, and we are so thankful for her service. Congratulations and good luck in your future endeavors, Mrs. Dillard! #BPRD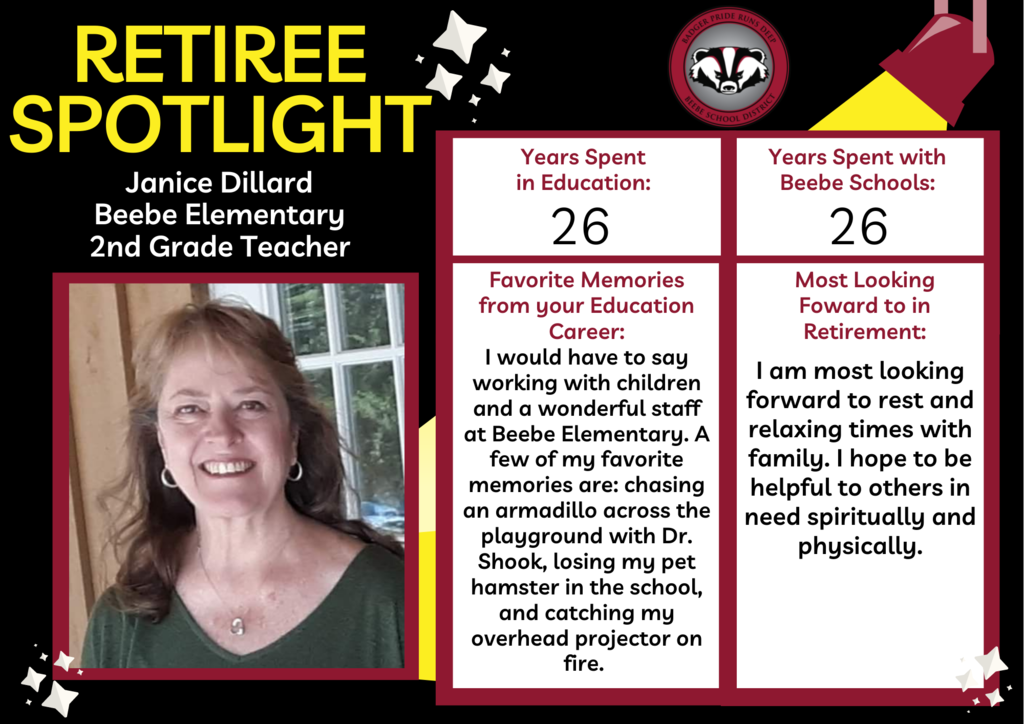 Retiring this year is the legendary Mr. Mike Tarkington! He has served in the Beebe School District for 32 years. It will definitely not be the same without Mr. Tarkington gracing us with his presence daily! We wish you the best in your retirement, Mr. Tarkington! #BPRD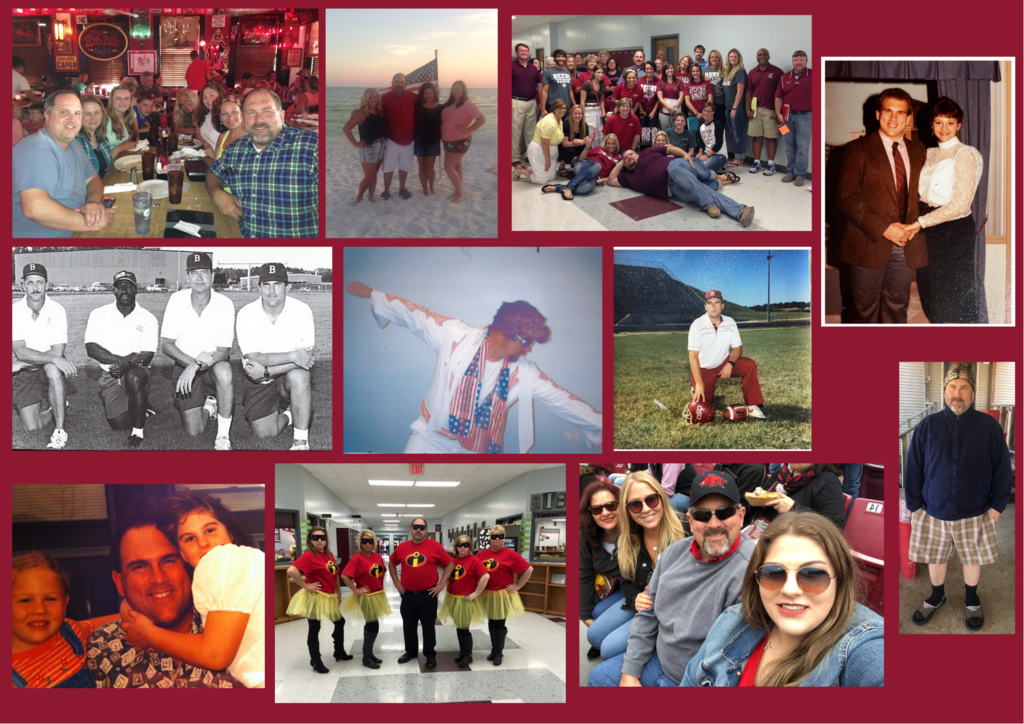 Our next Retiree Spotlight is our beloved Nurse Irene Crain! Nurse Crain served Beebe School District for 16 years, and we are sad to see her go. We wish you the best, Nurse Crain! #BPRD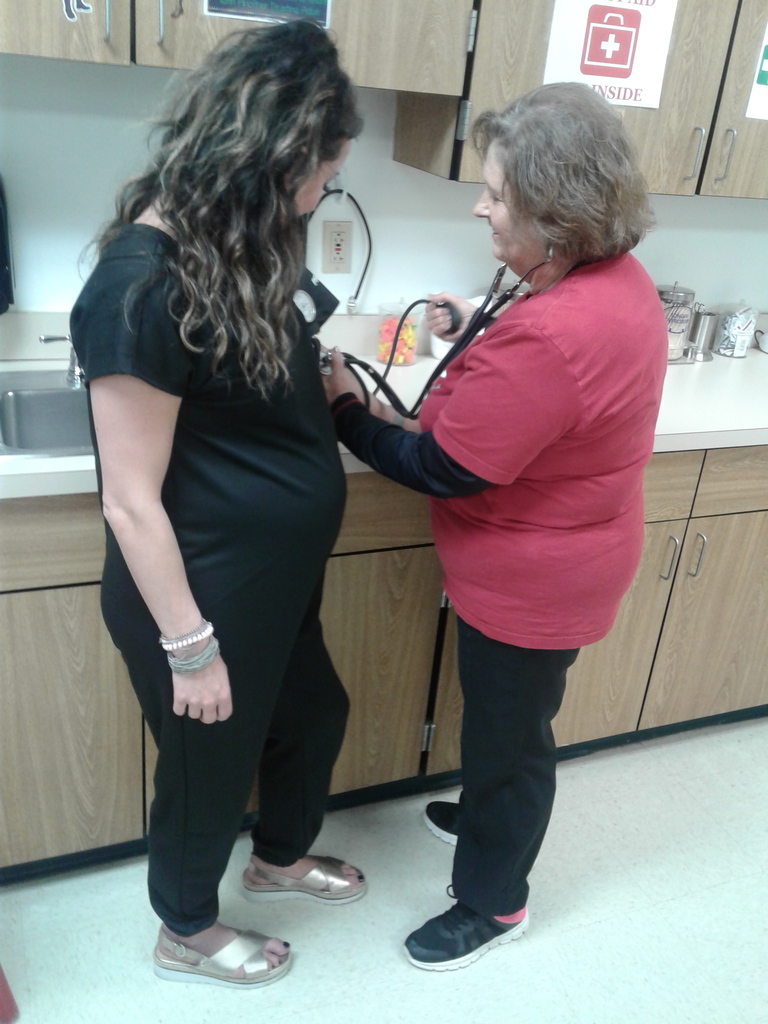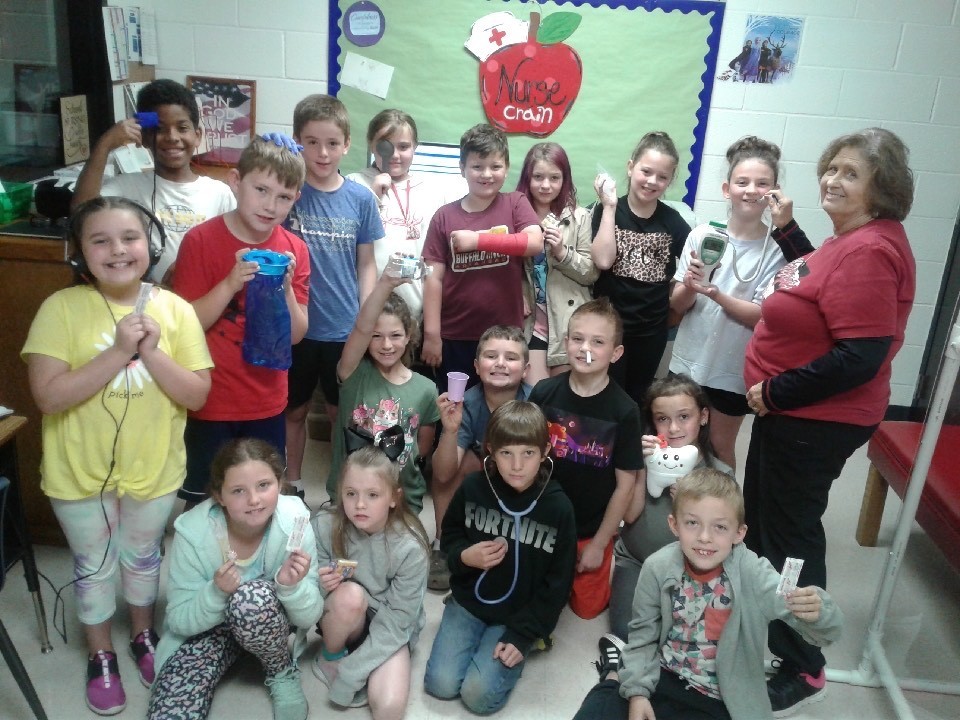 We could go on for days speaking of the positive impact Ms. Carla Choate has had on the lives of countless students! BSD is losing a great mentor and difference maker in Ms. Choate, but we wish her all the best. Congratulations on your retirement, Ms. Choate! #BPRD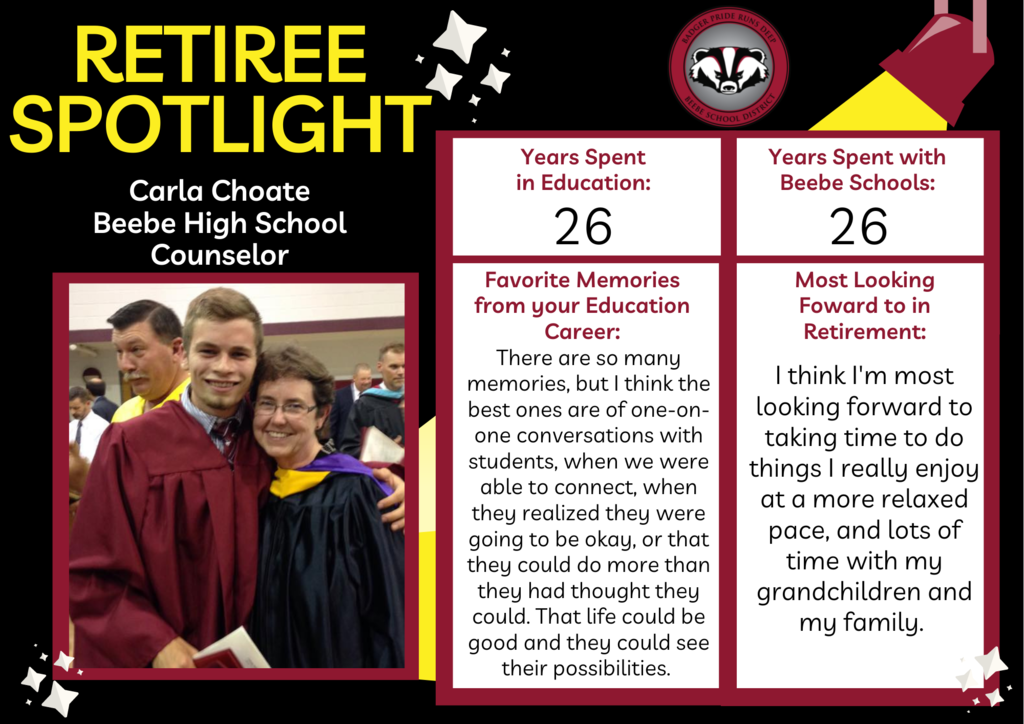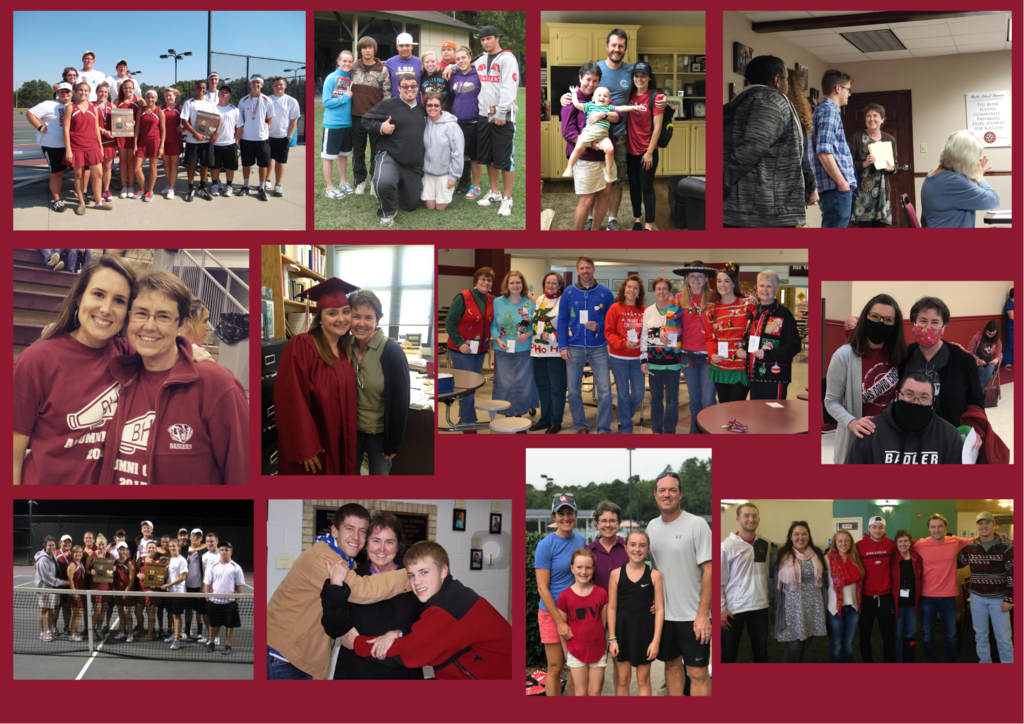 For students who received their first dose of the COVID-19 vaccine on May 18th, the second dose will be administered next Tuesday, June 8th. Students who are unable to attend this day may go to any ARCare clinic to receive their second vaccination.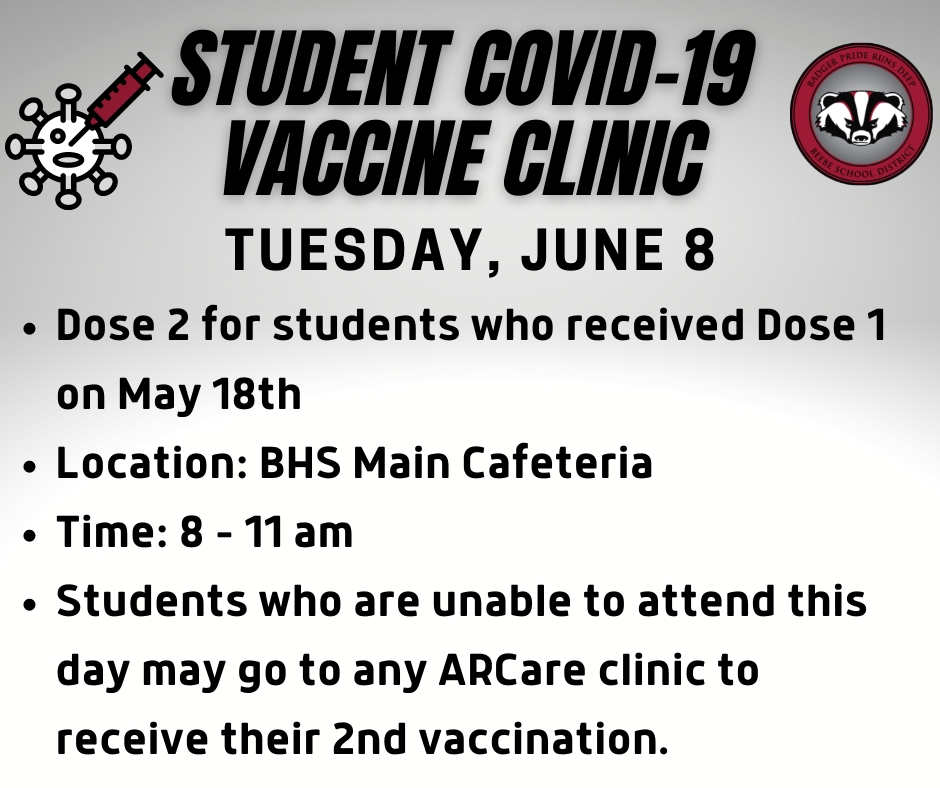 Here is what's happening this week around the district - bit.ly/wag2021 Enjoy your last week of school, Badgers! #BPRD

As we enter the final week of the 2020-21 school year, we want to take a moment to say THANK YOU to everyone who made this year possible! Please view this special message from Dr. Nail at bit.ly/bsdeoy21. #BPRD

Happy Memorial Day! We hope everyone is enjoying your day off while remembering those who sacrificed it all to give us this right. #BPRD

We are happy to announce that BSD will be offering a Summer Feeding Program to children ages 0-18 this year! Please see the attached flyer for all details. #BPRD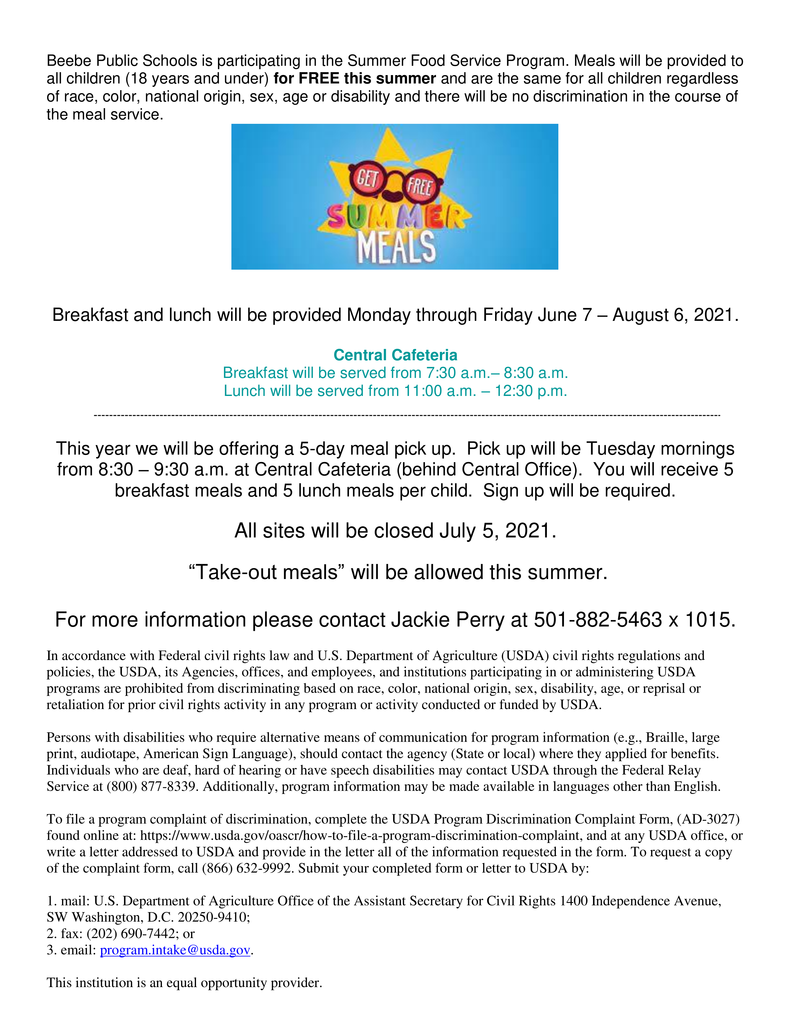 Our next Retiree Spotlight is Ms. Cindy Stewart, Special Education Instructional Assistant at Beebe Junior High. We will all miss Ms. Cindy greatly but wish her the best in her retirement! #BPRD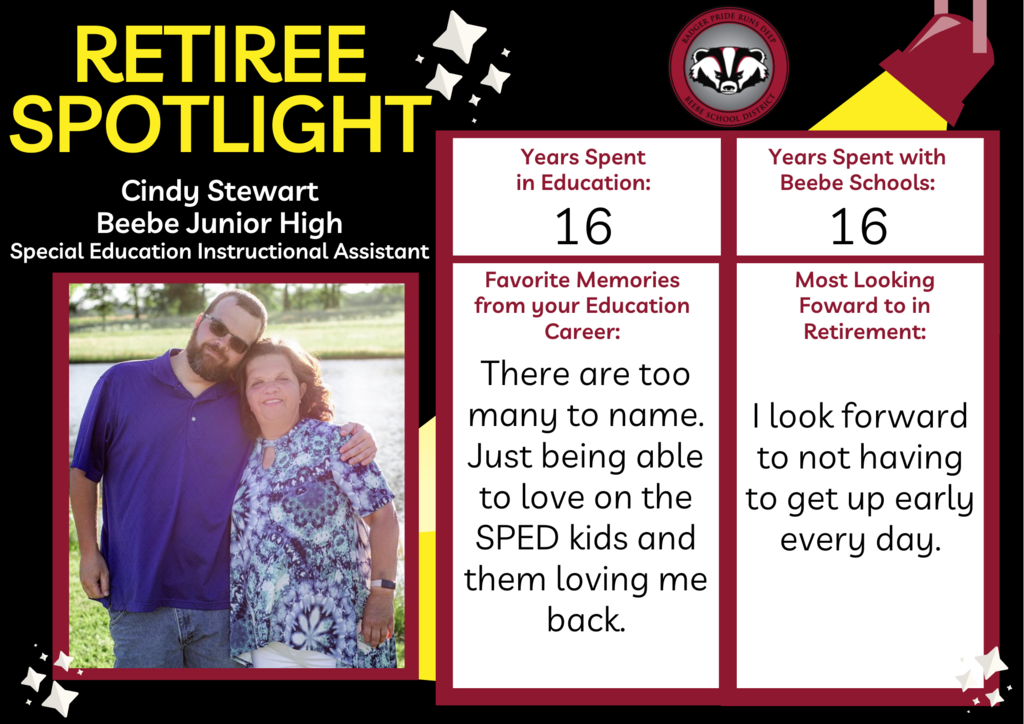 Reminder: There will be no school on Monday, May 31! #BPRD