Due to inclement weather, on site district operations will be closed tomorrow, Feb. 16th. K-12 students will be virtual & should complete assignments through Google Classroom. Stay safe and warm Badgers! #BPRD
Sr. High Basketball update: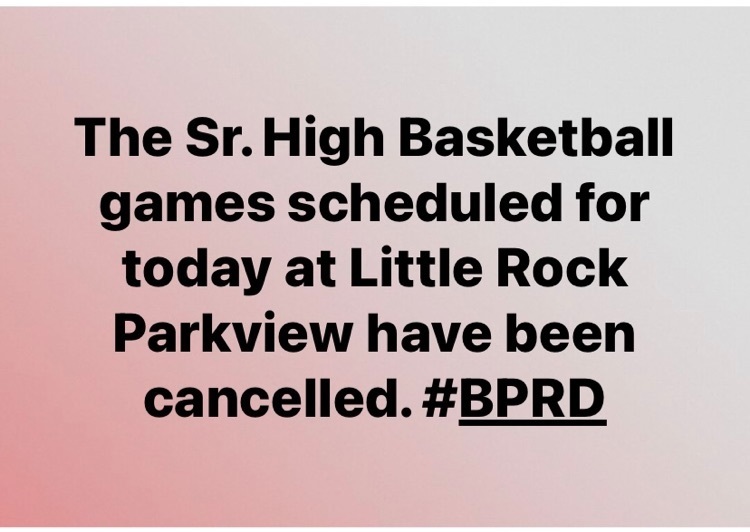 Athletics Update: Today's Basketball games have been moved to 02/13. JV Girls - 11am Senior Girls - 12pm Senior Boys - 1:30pm at Parkview As of now, no practices today. Roads will be checked again at noon to reassess. Conference Wrestling information will be released after a Zoom meeting at noon today. #BPRD
Important changes have been made to the district's schedule for next week. Please visit bit.ly/feb21update to view the most up to date information. Thank you for your patience and understanding as we work through this ever changing situation. #BPRD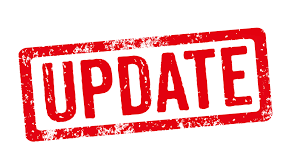 Due to inclement weather, on site district operations will be closed tomorrow, Feb. 11th. K-12 students will be virtual & should complete assignments through Google Classroom. Parent Teacher Conferences will be postponed until next Thurs., February 18th. Stay safe and warm! #BPRD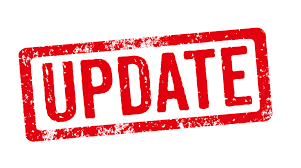 Due to the threat of inclement weather, all Beebe School District on site operations will be closed tomorrow, Wednesday, February 10th. K-12 learning will be virtual. Students should log on to Google Classroom to receive and complete their assignments. The district will continue to send notification through our various communication methods to keep parents and students updated on plans for the remainder of the week.
Beebe School District was proud to recognize our most recent DREAM Academy graduates at last night's Board of Education meeting. Congratulations to Donavon Wiltz, Cheyenne Erman, and Rachelle Hooper for earning their high school degrees! We are proud of you! #BPRD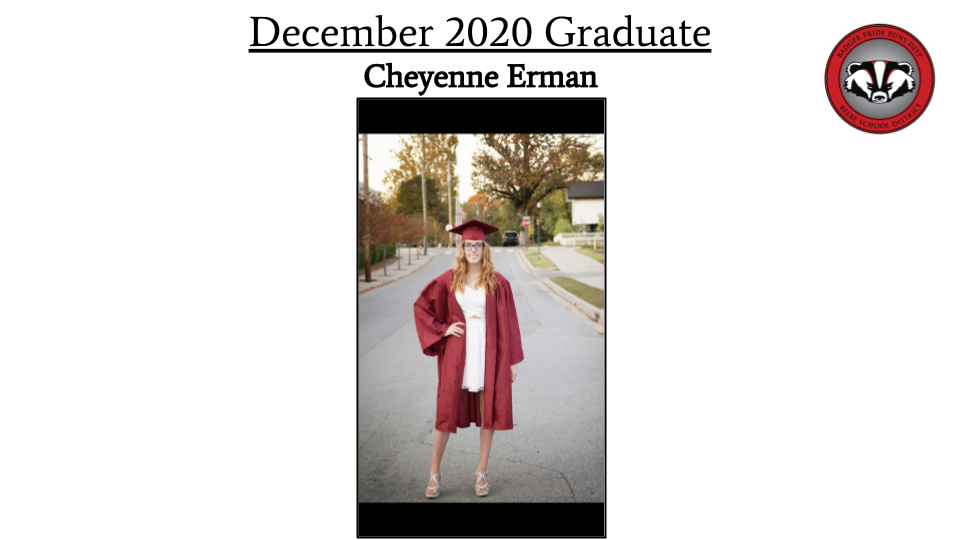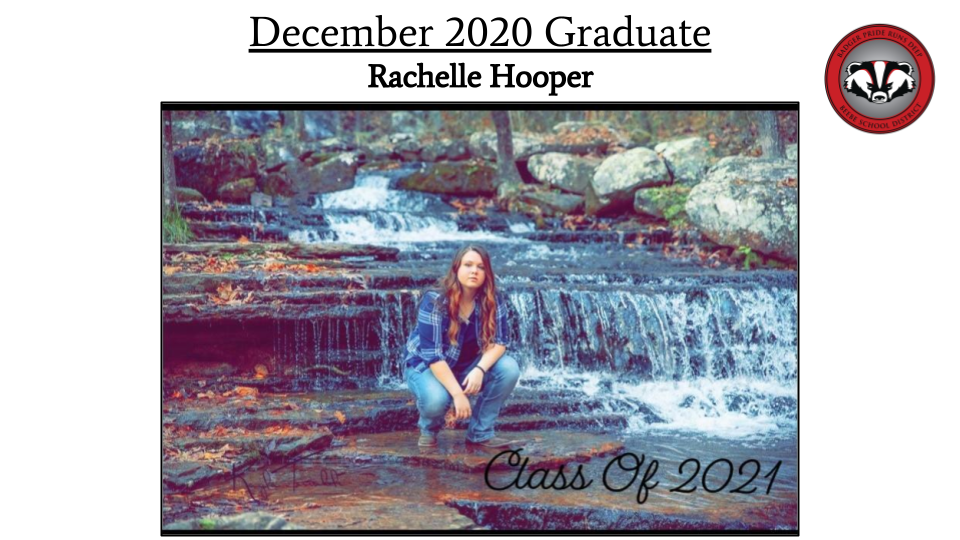 Congratulations to BHS Band and Choir members who were selected for All State! #BPRD
Visit bit.ly/wag2021 to view all of this week's events! #BPRD
This week is National School Counseling Week! Our team of school counselors are the best around, and we are so thankful for their commitment to Beebe School District and its students! #BPRD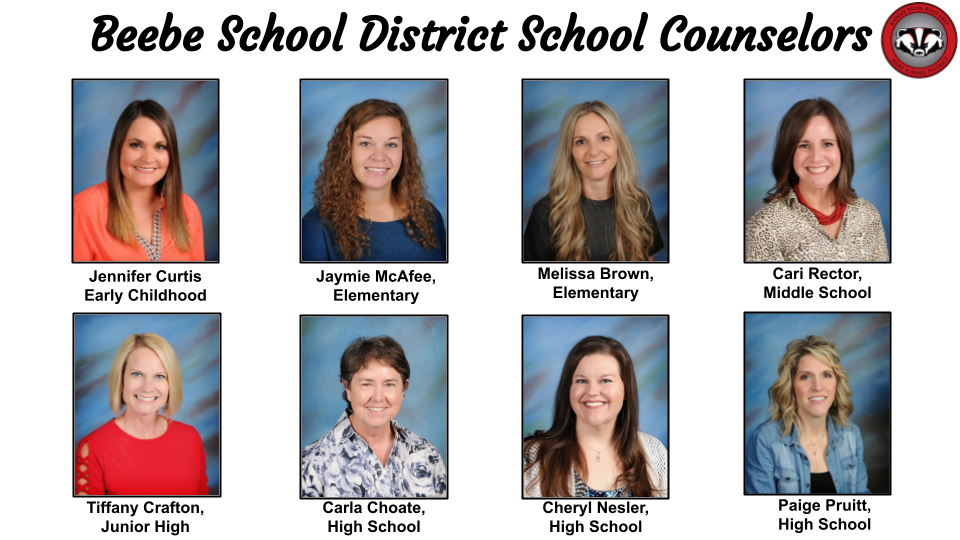 January is School Board Recognition Month! Our students and staff shared this message with our Board of Education to show them how much they are appreciated for all they do! - bit.ly/sbapp21 Thank you to the Beebe School District Board of Education for your dedication to our schools and students! #BPRD
Please visit the following link to view important information about Beebe School District operations for the dates of February 11th - 18th: bit.ly/feb11-18 #BPRD
Important Update regarding BSD ARCare Telehealth Services! Our on campus ARCare telehealth now offers Rapid COVID-19 testing! Remember, Beebe School District offers telehealth services for all students and district employees. Students and employees can schedule a doctor's appointment between the hours of 7:30-4:00, Monday-Friday. If a prescription is needed, it can be automatically sent to the pharmacy of your choice. You can register at bit.ly/bsdtelehealth or request your child's school to send a form home that can be filled out and sent back. Sign up today to take advantage of these opportunities! #BPRD
A big thank you to our BSD Board of Education for providing a free Sonic drink to everyone who received their vaccine in today's clinic! #BPRD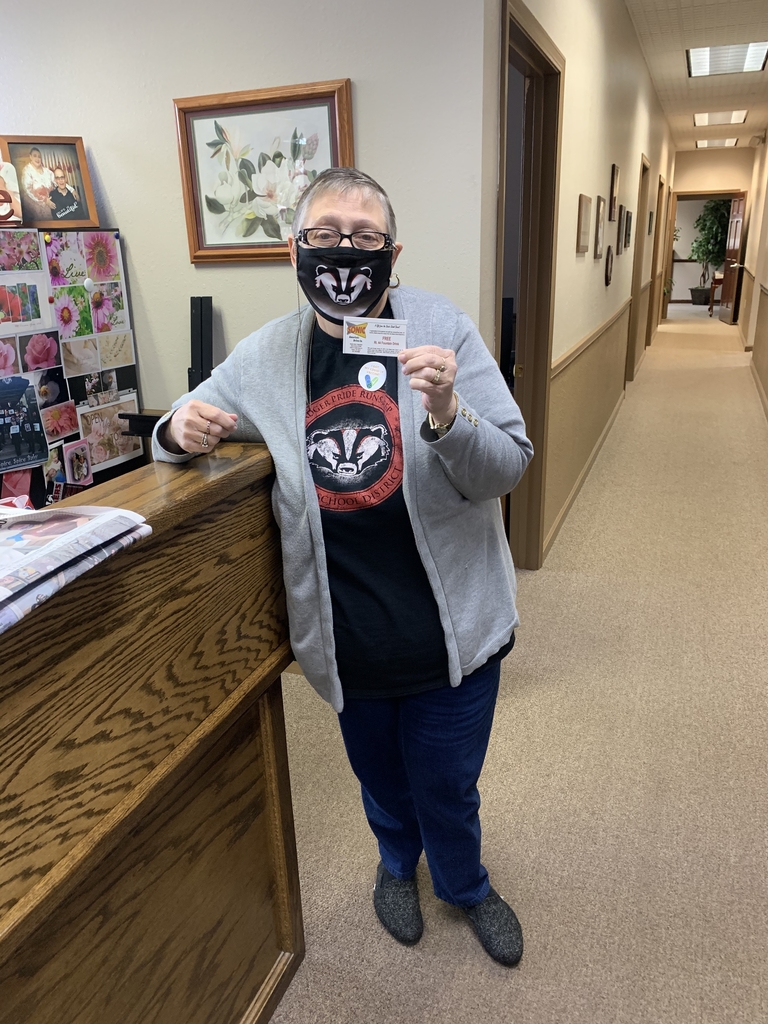 District level administrators have received Dose 1! Doing their part to kick COVID to the curb! #BPRD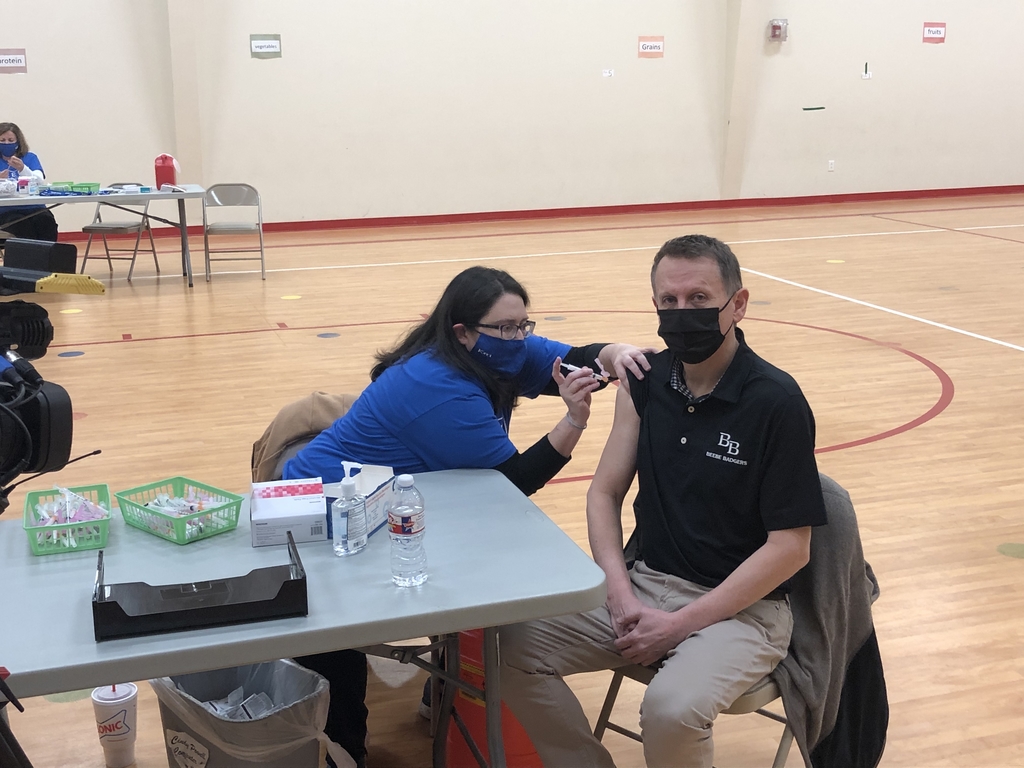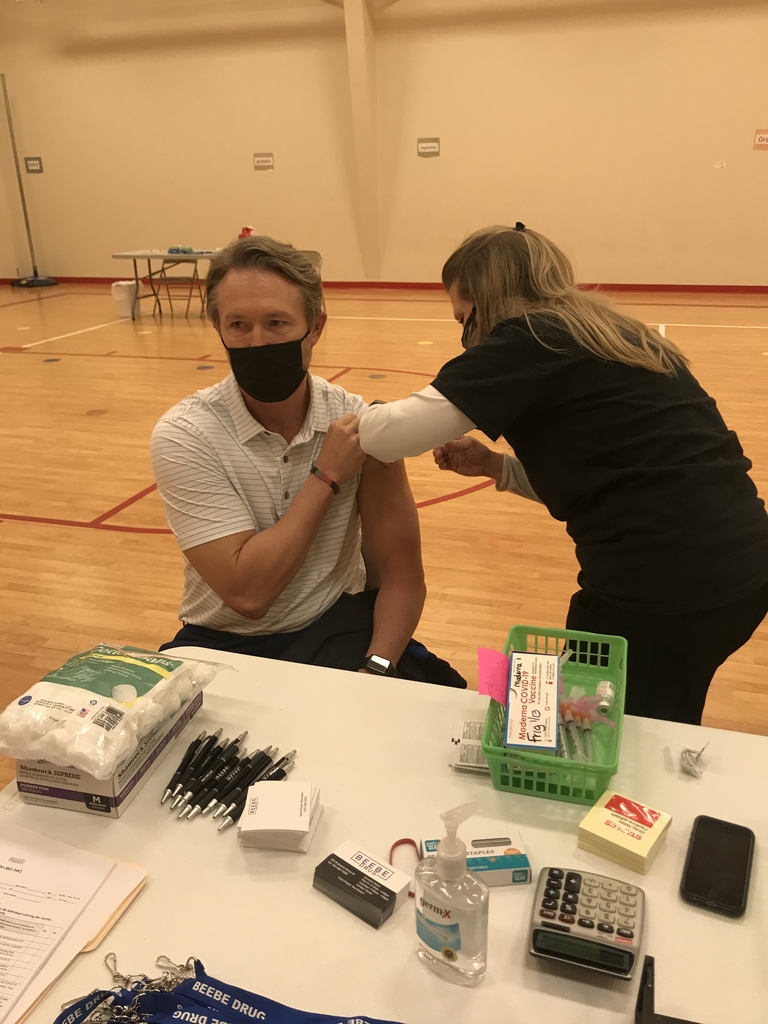 BSD Vaccine Clinic is about to be under way! Thank you to Burrow's Drug Store and Beebe Drug for coming on campus today to administer vaccines! #BPRD
Please view the attached video and information for an important update regarding next week.
https://youtu.be/A5pOcvvy48c
Governor Hutchinson has announced that Tier 1-B will become eligible for vaccines starting next week. K-12 school employees are in this group. Therefore, we will be holding an on campus vaccine clinic for all BSD employees on Tuesday, January 19th. Procedures for Tuesday will be as follows: •ALL K-12 students will be virtual for this day only. The campus will be closed to students. •Pre-K, Daycare, and Before and After School Care will be closed on Tuesday. •Meals will be pick up only at the BHS North Cafeteria from 11 am - 12 pm. For those who have signed up for Grab and Go meals, they will still be available at the Early Childhood. • All operations will return to normal, on site on Wednesday, 1/20. Thank you for your support as we work to ensure the safety of everyone and kick COVID to the curb! #BPRD
Meals delivered today through Friday will be packed in microwavable containers. Vent one corner of the container and microwave in 1 minute increments until all foods are very hot (165 degrees is safe for reheating previously cooked foods in the microwave). Vegetables may need to be stirred halfway through. They can be heated in the oven as well. Remove the plastic seal and bake at 325 until the internal temperature reaches 135 degrees. #BPRD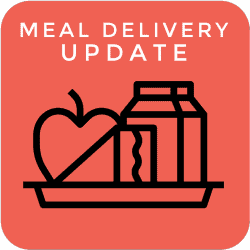 This morning, Dr. Nail presented information on the COVID-19 vaccine clinics that will take place at the district through Burrow's Drug Store and Beebe Pharmacy. #BPRD