No school December 19-30. First day of second semester is January 3, 2017. Have a Merry Christmas and Happy New Year!

Give the gift of literacy this Christmas! The Beebe School District and White County Literacy Council are in the process of kicking off Dolly Parton's Imagination Library. The program will provide a book a month to every child between birth and five years in White County. A gift of $25 sponsors a child for a year and donations are all tax deductible. White County Quorum Court and Judge Michael Lincoln provided the start-up money for this worthwhile program and we would like to say THANK YOU for helping us get started. Annita Blauser and Nona Richey are working with the White County Literacy Council to bring this program to White County. If you have any questions, please feel free to contact one of them. To make a donation you may send a check to: Beebe Schools 1201 W. CENTER BEEBE, AR 72012 Make checks payable to Beebe Schools DPIL or White County Literacy DPIL. For questions, contact: Annita Blauser 501-882-5463 ext 1009
annita.blauser@badger.k12.ar.us
Nona Richey 501-882-5463 ext 1004
nona.richey@badger.k12.ar.us

Please join us for the 5th Grade Choir Concert at the AR State Capitol in Little Rock at 9:20 AM on December 15th!

Beebe Athletics this week: --Monday- 8 and 9 boys and girls basketball at Morrilton (This is a location change from home to away) --Tuesday- SH Girls and Boys vs Lonoke at home- 6:00 --Wednesday- 7AB boys and girls at Vilonia- 4pm (Games played in two gyms simultaneously) --Thursday- JH Classic at home; 7GB and 8GB at Sylvan Hills --Friday- JH Classic at home; SH Girls and Boys at Clarksville --Saturday- JH Classic at home --Wrestling will be in the Maumelle Tournament on Friday and Saturday

Beebe Junior High Choir Concert will be held December 13th at 7:30 in the BPS Auditorium.

Don't miss the Beebe Middle School Christmas Musical, December 13th at 6:00 PM in the BPS Auditorium!

The Badger Food Pantry will be open this Wednesday from 8:30 - 1:30.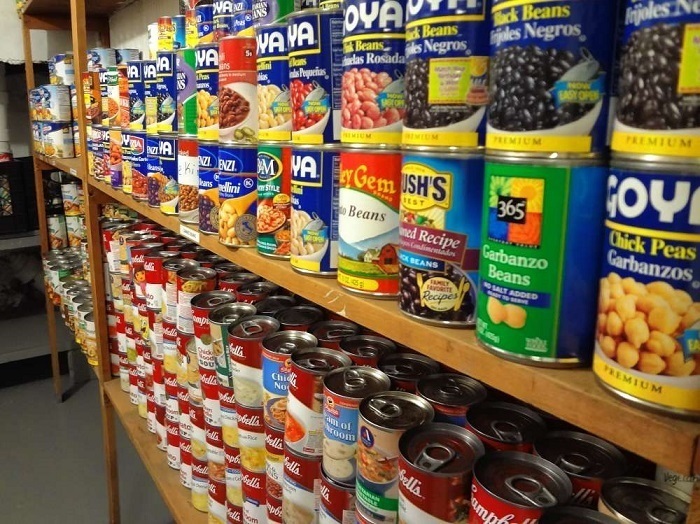 Don't miss the 1st Grade Music Program in the Beebe Auditorium tonight. 6:30 Performance - Ms. Vance, Ms. Ms. Marshall, Ms. Raney, Ms. Hart, Ms. Mitchell and Ms. Cozad's classes 7:15 Performance - Ms. Zeigler, Ms. Carranco, Ms. Adair, Ms. Langley, Ms. Kinman and Ms. Mancuso's classes.


Beebe 7th graders are doing some coding! #ARKidsCanCode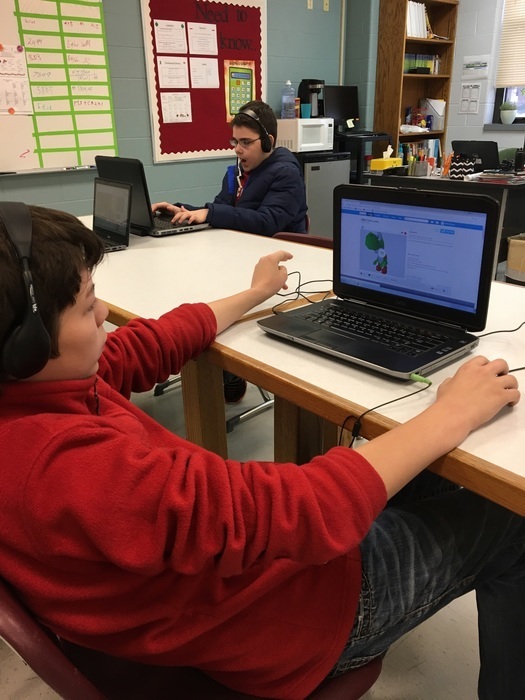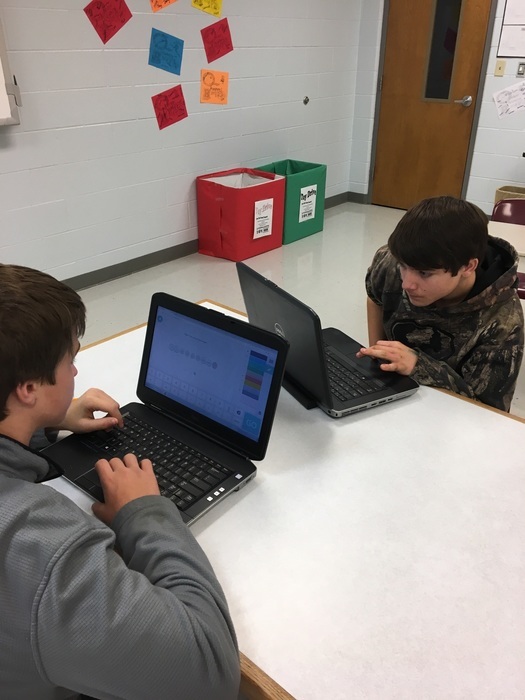 Take a look at Google Santa Tracker! It begins every year once the calendar turns to December and counts down through Christmas Eve when Santa Claus departs the North Pole. The tracker has a variety of activities as well as the 'latest and greatest from Google Maps technology and Sleigh Engineering.' It's branded as having activities for K-12 student, but, adults are going to want to check this out, too. Every day, a new link is unlocked – it could be a video, a game or an educational tutorial.
https://santatracker.google.com/village.html

The Fall Sports Banquet will be held this evening at First Baptist Church Beebe, 6:30pm.

The Beebe Junior High Winter Band Concert will be held tomorrow in the Beebe Auditorium at 7pm.

Due to the weather forecast for tomorrow, the Beebe Christmas Parade has been cancelled.

Congratulations to Nikita Howell! Nikita signed a letter of intent with Galveston College to play softball!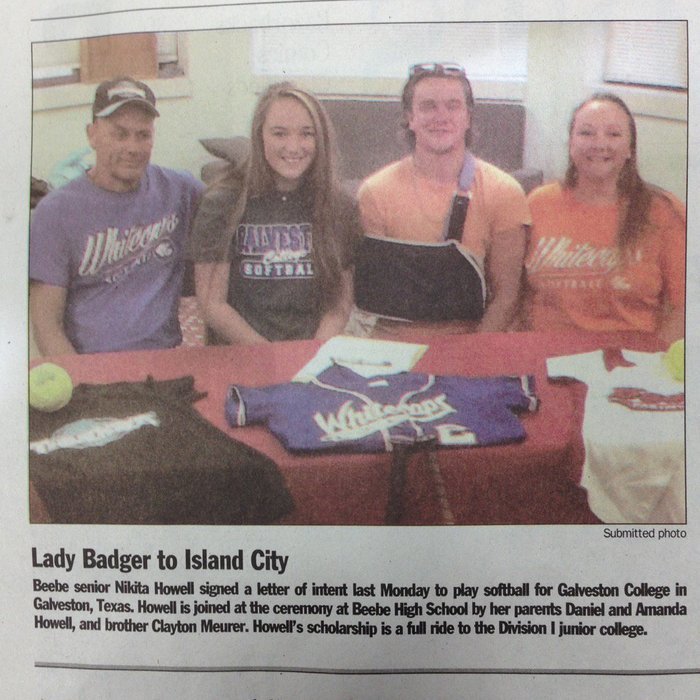 Congratulations to Hannah Crafton. Hannah signed with WBC to play softball!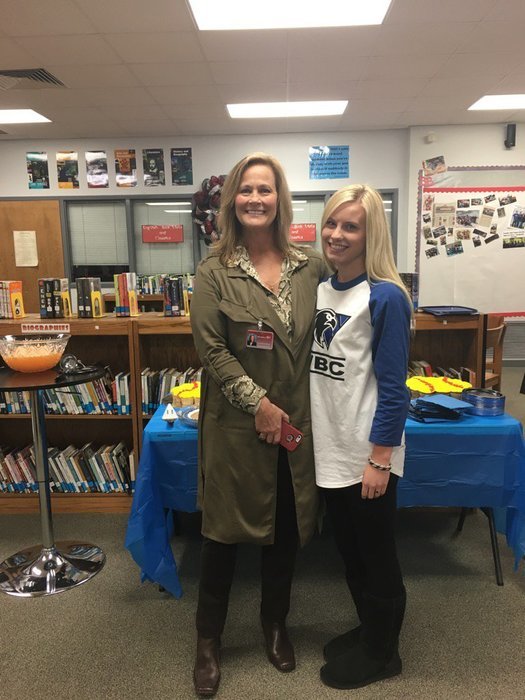 Don't miss the Beebe Christmas Parade Saturday at 6pm!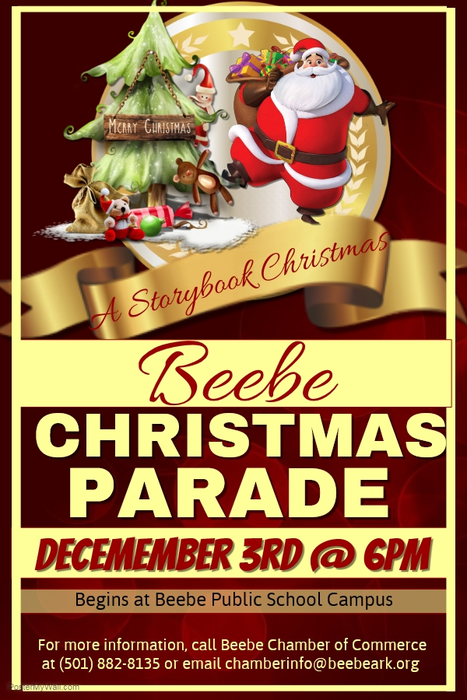 Pancakes with Santa, this Saturday in the Beebe HS North Cafeteria from 8-10 am!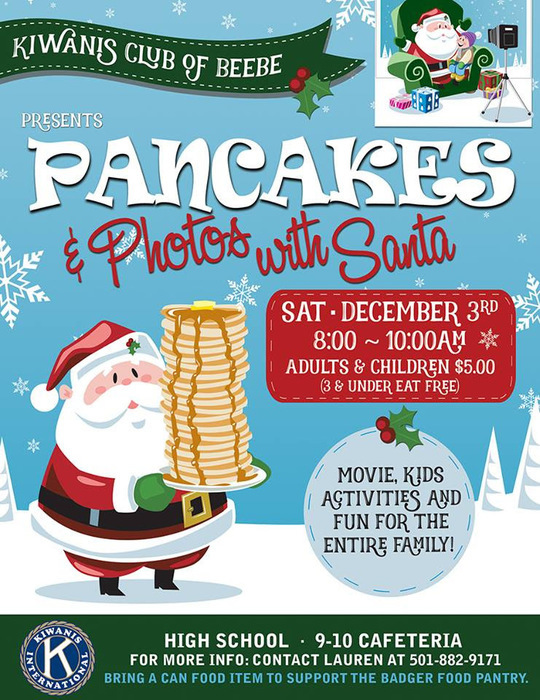 Why do students need to read at home? Here's why...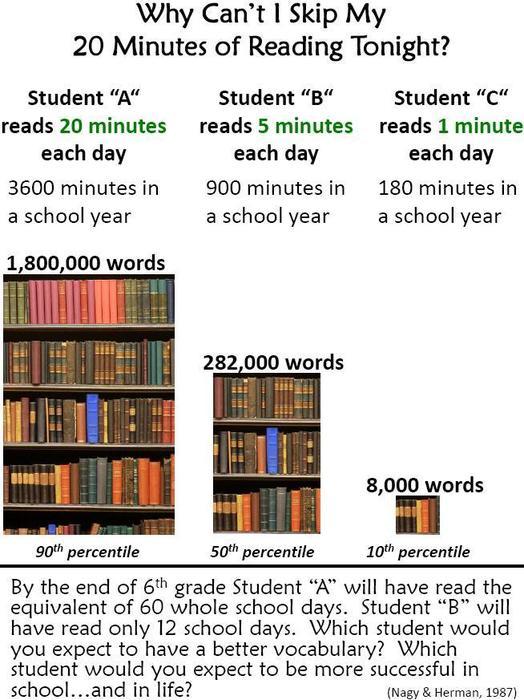 Happy Thanksgiving from Beebe Schools!