Happy Easter!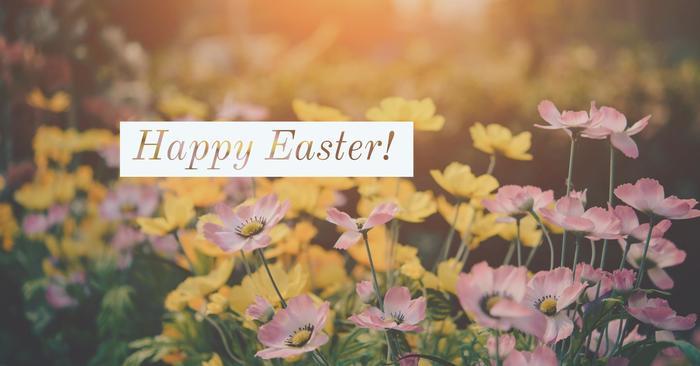 Remember...no school tomorrow, April 14th!

Kyle & Brittany Sorrels are the latest partners with BPS/Dolly Parton Imagination Library! Thank you for partnering with us!

Congratulations to Mr. Rector, Mason Covington and Tyler Duke on winning the 2017 Vernier Engineering Contest and $5000 in Vernier sensors for the Engineering program!
http://bit.ly/2ngL30Y

Beebe Head Start is now enrolling for the 2017-18 school year. Applicants need proof of income, shot records and birth certificate. Applications are taken in the Head Start center, in the Beebe Pre-K building. For directions or questions call 501-882-3803.

Thank you to George & Suzanne Peterson, our newest partners in the BPS/Dolly Parton Imagination Library!

Register your child to receive a FREE Book every month! Thanks to all our community partners for donating to the Beebe Public Schools/Dolly Parton's Imagination Library! We are now registering children ages birth to 5 to receive a free book every month! This great opportunity is for all children ages birth to 5 in White County. If you would like for your child to receive a FREE book every month click here to fill out the online registration form.
https://goo.gl/forms/w1XqPuOzndNFd6Nw1
If you would rather print a form to mail in, you can click the following link for more information.
http://bit.ly/2oD3SLH
To sponsor a child in the Beebe School District for $25 click here.
http://bit.ly/2oDeZV2
What is Dolly Parton's Imagination Library? Dolly Parton's Imagination Library is a 60 volume set of books beginning with the children's classic The Little Engine That Could. Each month a new, carefully selected book will be mailed in your child's name directly to your home. Best of all it is a FREE GIFT! There is no cost or obligation to your family. Who Is Eligible? Preschool children ages birth to five who are residents of White County. What Are My Responsibilities? 1. Be a resident of White County. 2. Submit an official registration form, completely filled out by parent or guardian. (Form must be approved and on file with Literacy Council of White County.) 3. Notify Literacy Council of White County any time your address changes. Books are mailed to the address listed on the official registration form. If the child's address changes, you must contact the Literacy Council of White County in order to continue receiving books. 4. Read with your child. When Will I Receive Books? Eight to ten weeks after your registration form has been received, books will begin arriving at your home and will continue until your child turns five or you move out of White County.

Thank you to David & Tonia Spradlin, our latest partners in the BPS/Dolly Parton Imagination Library!

Kindergarten Family Night & Registration Thursday, April 20th 6pm-7pm Click here for more information:
http://bit.ly/2nGGl9b

The Beebe FFA chapter is hosting its 17th annual plant sale now! April 5th through May 5th (or until all plants are sold). Hours are from 8 am to 4 pm Monday through Friday. Plants are available in the greenhouse behind the Career Technical building on the Beebe High school campus. A variety of tomatoes, peppers, and various kinds of flowers are up for purchase. This event is run entirely by students involved in the plant science classes. The students are responsible for all aspects of the plant production, from filling pots with soil, planting seeds, watering them, making sure the plants flourish and stay healthy. All proceeds go to the Beebe FFA chapter. Please come out, buy some plants and show your support for your Badger students! If you have any questions please contact Darren Hawkins at 501-882-5463 ext. 1053 or Dusty Baxter at 501-882-5463 ext. 1235 Click here for more information:
http://bit.ly/2ouBECT


The character word for April is Gratitude. "Gratitude can transform common days into thanksgiving, turn routine jobs into joy, and change ordinary opportunities into blessings." --William A. Ward


BPS District Wellness Committee will meet Fri, April 7 in the Professional Development building at 1:30. This meeting is open to the public.

In case of severe weather outside of school hours, the Beebe School District will open tornado shelters. The shelters are opened when the area is under a tornado WARNING. On the Beebe Campus, the shelter at Beebe High School (halls) will be opened by the Beebe Police Department. On the McRae Campus, the shelter at Beebe Middle School (choir room) will be opened by District employees. Again, shelters are opened when the area is under a WARNING. Please, due to the close proximity and issues such as allergies to animals, animals fighting, etc. we do not allow animals in the shelter. Everyone stay safe and watch the weather!

Dates of Importance for Beebe Seniors April 8th-Prom, 7:00 pm April 11th-FCCLA Banquet April 12th-Name of HOPE Award recipient due in the office April 13th-ROTC Banquet April 17th-HOSA Banquet April 19th-Copy of HOPE Award letters due to the office (we will make you a copy) April 20th-Business/Engineering Banquet April 26th-Yearbook Presentation, 1:45 April 27th-12:45, Seniors walk through Beebe Elementary (cap and gown). Return to Main Cafeteria at 1:30 before being dismissed to present Hope Awards. April 28th-Senior Parade, 8:30/Baccalaureate Practice 9:30/Senior Cookout, 11:00/Senior's last day April 28th-FFA Auction April 30th-Baccalaureate, 2:00-Be there at 1:30 May 1st and 2nd-Senior Semester Tests May 5th-FFA Banquet May 11th-Scholarship Awards Program, 6:30, Auditorium May 12th-Graduation Practice, 9:00 am May 12th-Graduation, 7:30/Be there by 6:45 May 12th-Project Graduation, 11:00 pm to 5:30 am May 16th-Athletic Banquet at First Baptist Church, 6:30

There will be a Pre-AP/AP Parent meeting April 17th in the HS Main Cafeteria at 6:30.

Any student interested in taking Driver Education this spring should meet with Coach Richey in the Arena classroom on Tuesday, April 4th at 3:30 to sign up for the class. The cost is $175 and the check should be made out to Beebe Public Schools. The classroom work is online and the driving will be after school on assigned days. Students that want to be enrolled must have their learner's permit.

Join the Beebe Kiwanis Club for the Painted Path Fun Run/Walk 5K on April 22, 2017 at 9AM. The Fun Run benefits the Kiwanis of Beebe Scholarship Fund. This scholarship is awarded to Beebe High School Seniors who are members of Key Club. Click here for more information and to register:
http://bit.ly/2o2VJAg


Have a safe and happy SPRING BREAK!!!