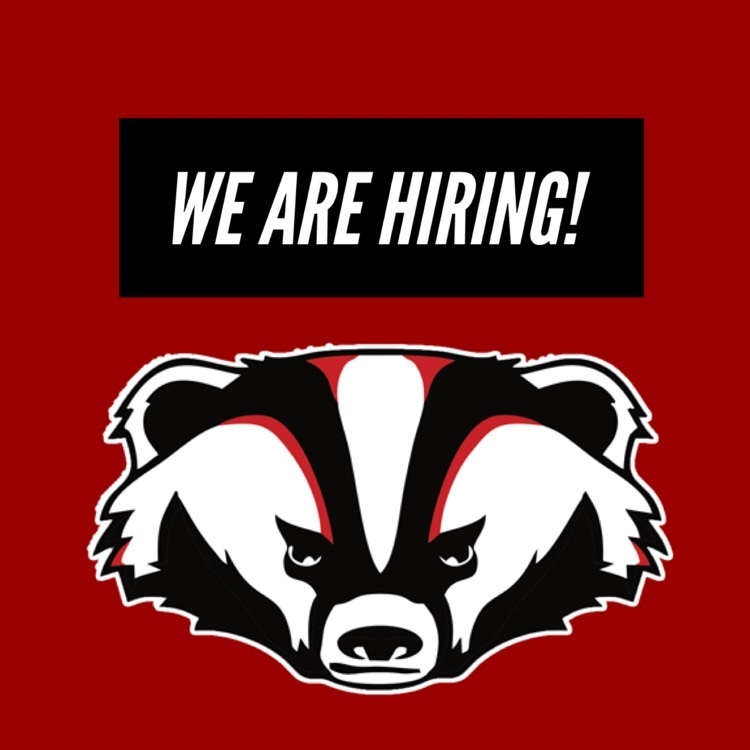 Today is Speech Language Pathologist Day and May is Better Hearing and Speech Month! We have an awesome team at BEC! Jamie Jenkins is the K-12 Deaf Education Hearing Specialist and the Speech Lanuage Pathologist are Haylynn Moore, SLP and Paige Brown SLP Assistant. Lisa Corbit, SLP and Moesha Williams, SLP also come weekly to work with our students. Early identification and intervention for hearing loss is important. Checking one's hearing at an early age is the first step in addressing the issue. Thank you for all that you do for our students!
Beebe Early Childhood Celebration Day will be tomorrow, Wednesday, May 18th, for KINDERGARTEN! We look forward to a fun filled day.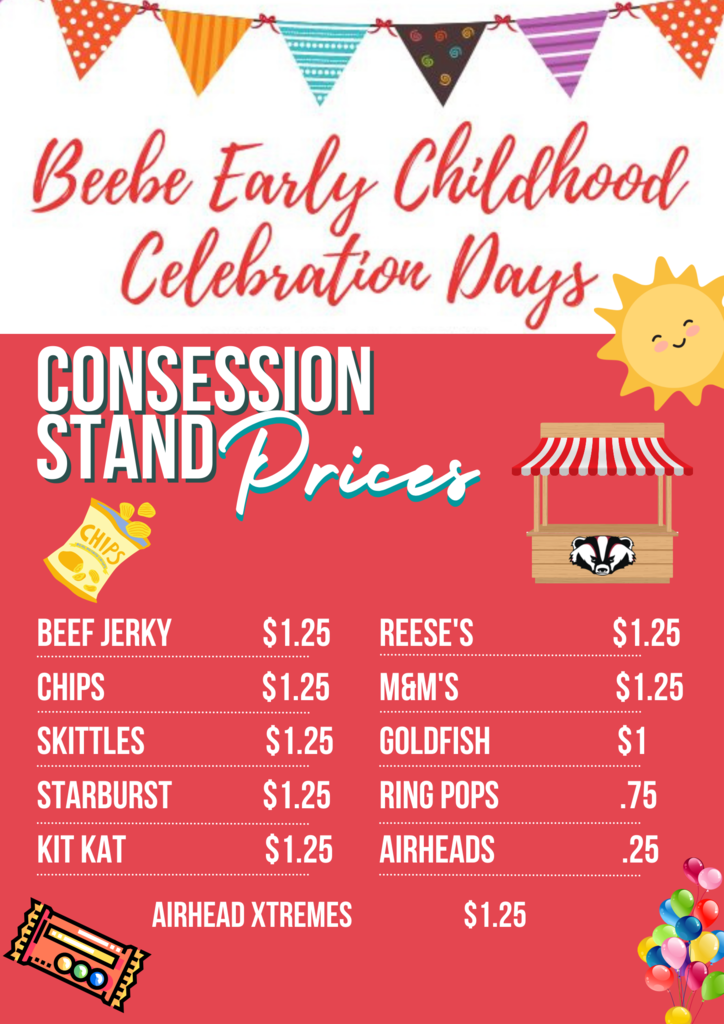 As the year comes to an end, we are excited to announce special days have been set aside to celebrate the hard work, determination and growth that has taken place this school year at Beebe Early Childhood! Please return your child's permission slip soon. Thank you!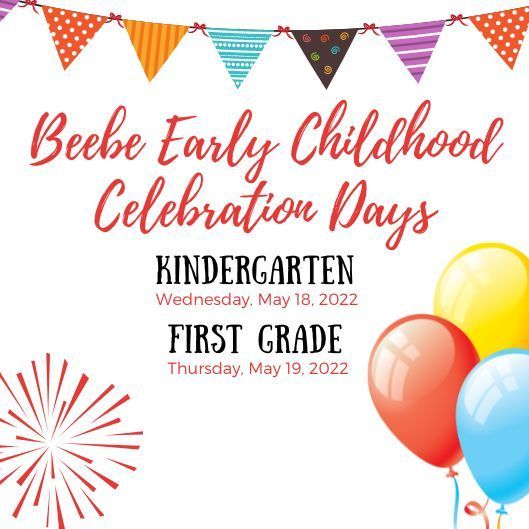 The first grade will be tomorrow for Adair, Smith, Anible, Mitchell and Hillman.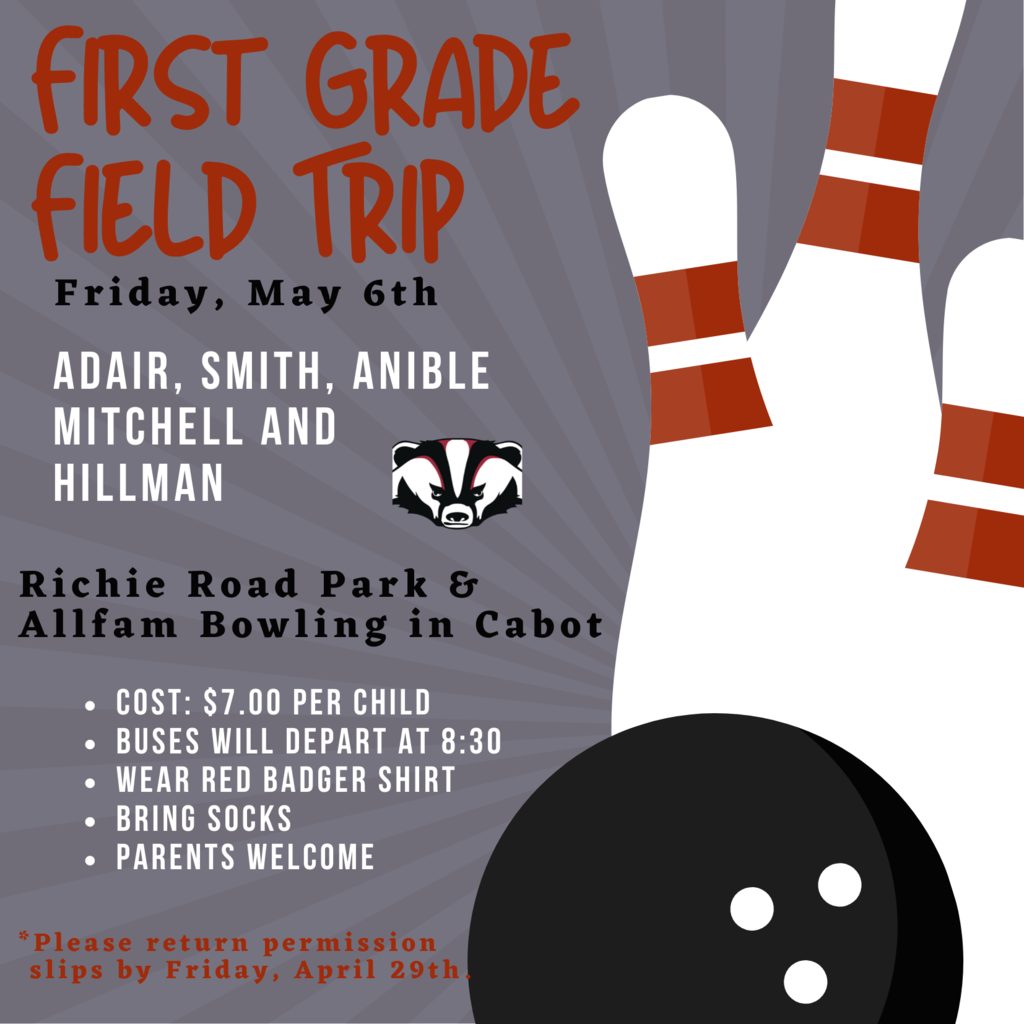 Top scoring students in Reading and Math on the NWEA Map Growth Assessment! FUNdations Teacher of the Day for Reading! Calendar Math Teacher of the day for Math! 📚🧮🧑‍💻👩🏽‍💻~Ms. Mitchell #BEC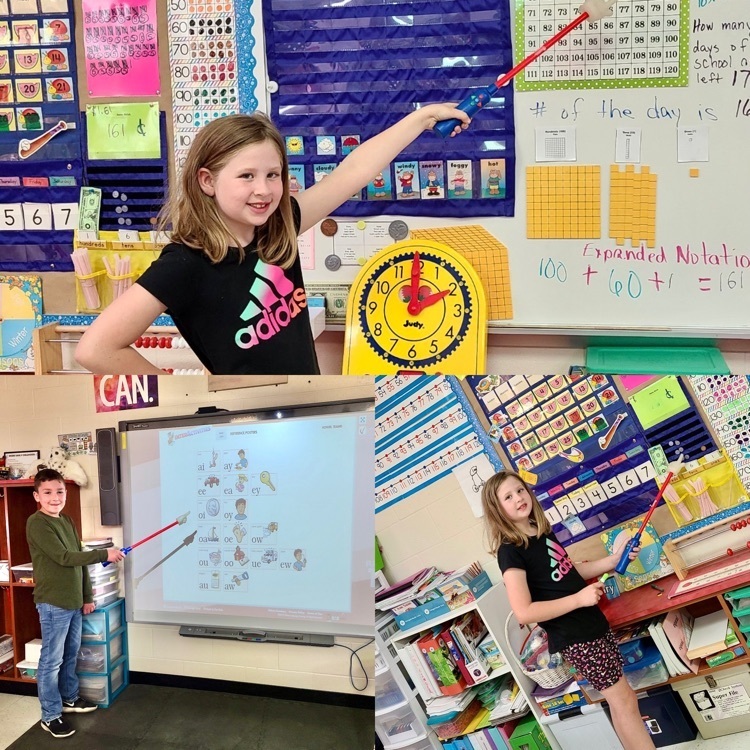 Please join us TONIGHT for the Kindergarten Music Program. We look forward to seeing our Kindergarteners shine on stage!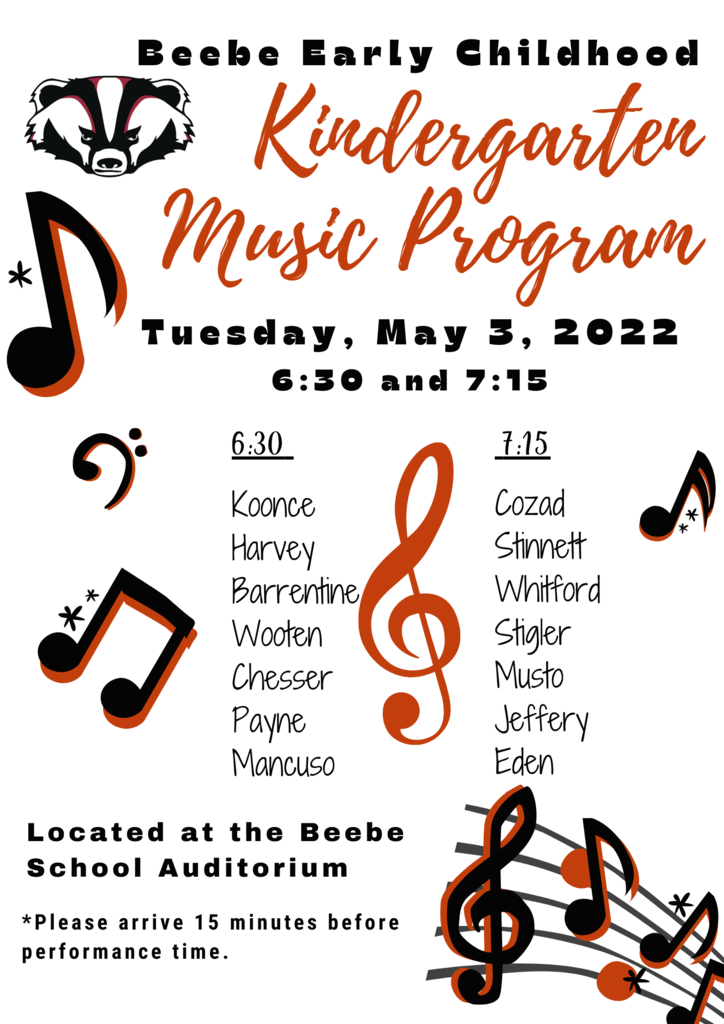 Happy Administrative Professionals Day to our favorite, Ms. Ashley Thrift! She keeps students and staff safe and organized while keeping up with everyone's busy schedule. Thank you for everything you do for us, Ms. Ashley! We appreciate you!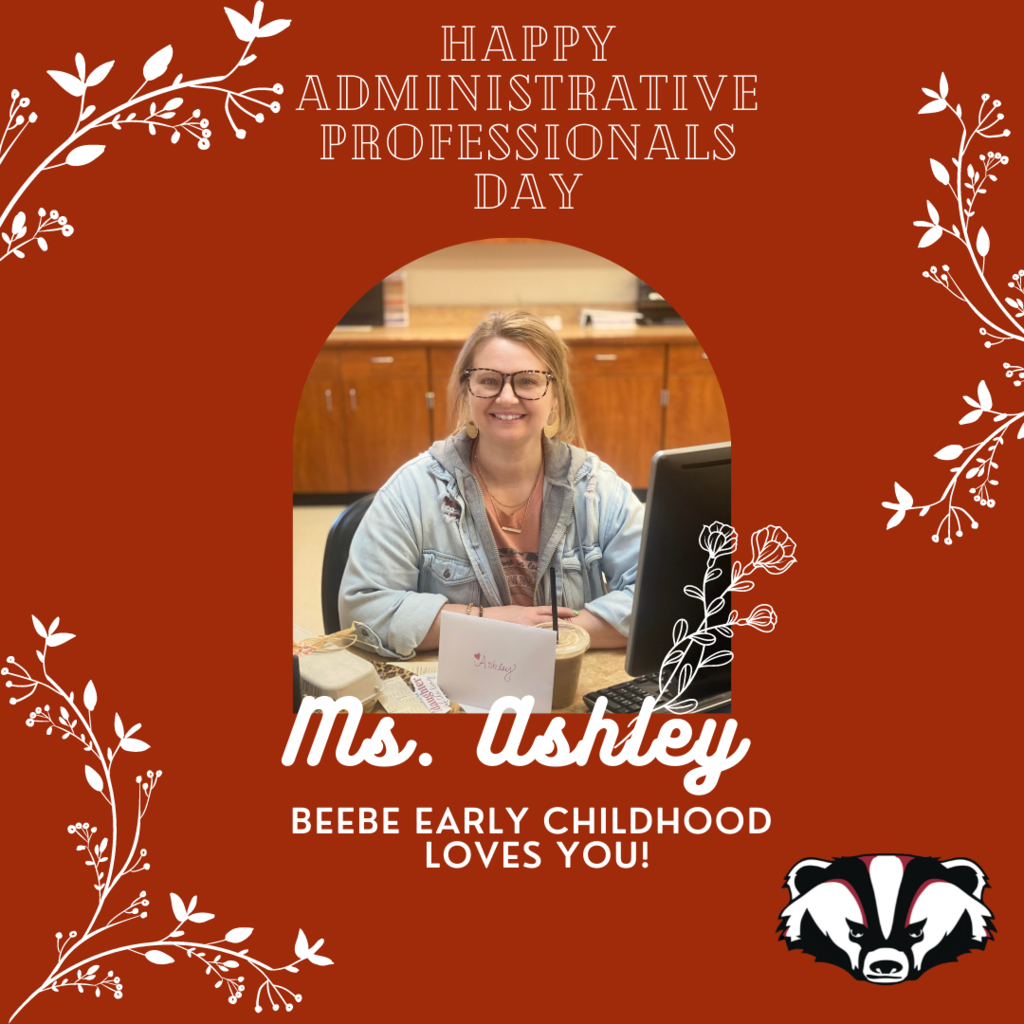 The Kindergarten Field Trip to the Little Rock Zoo will be Thursday, May 19, 2022. Please sign and return the permission slip and payment by Monday, May 9th.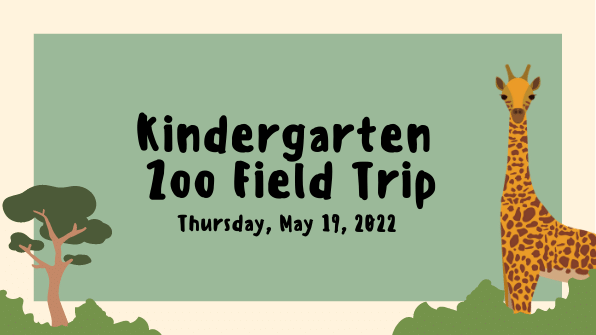 Badgers "Purple Up" for Military Kids!
STEM students experimented with different ways of moving a balloon across a room without using their hands! They showed amazing teamwork! ~Ms. Pruitt #BEC #BPRD #steminscience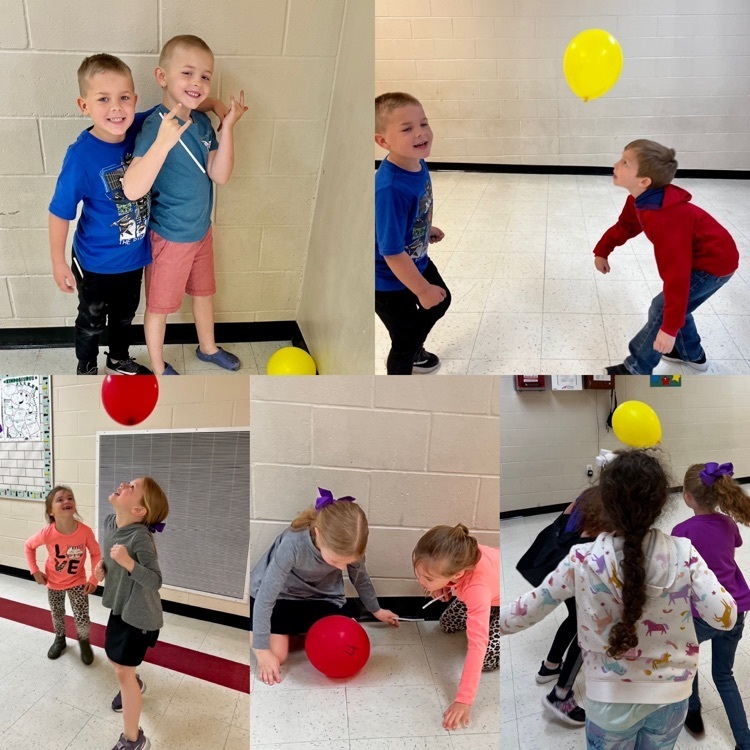 STEM students learned about surface tension by testing how many drops of water they could fit on a penny! ~Mrs. Pruitt #BEC #BPRD #STEMinscience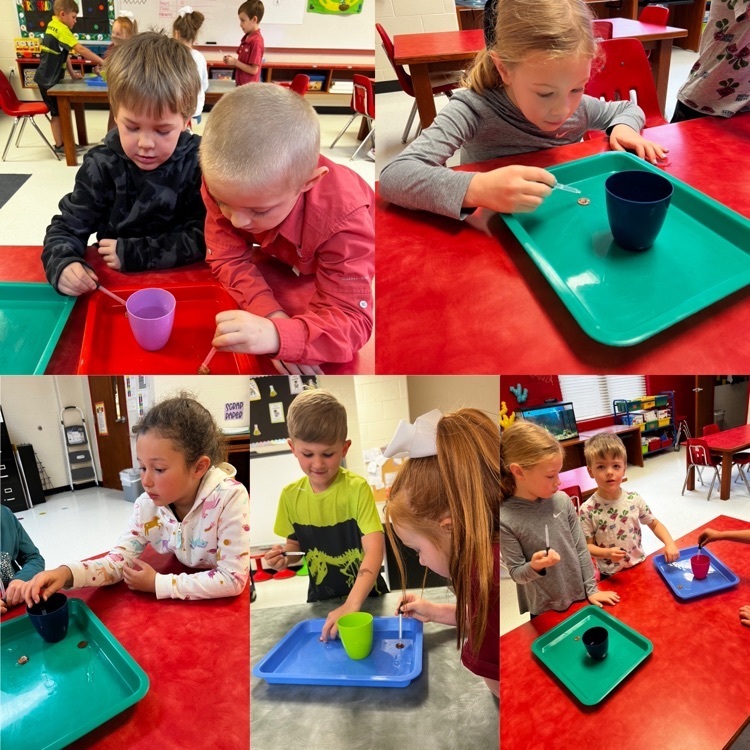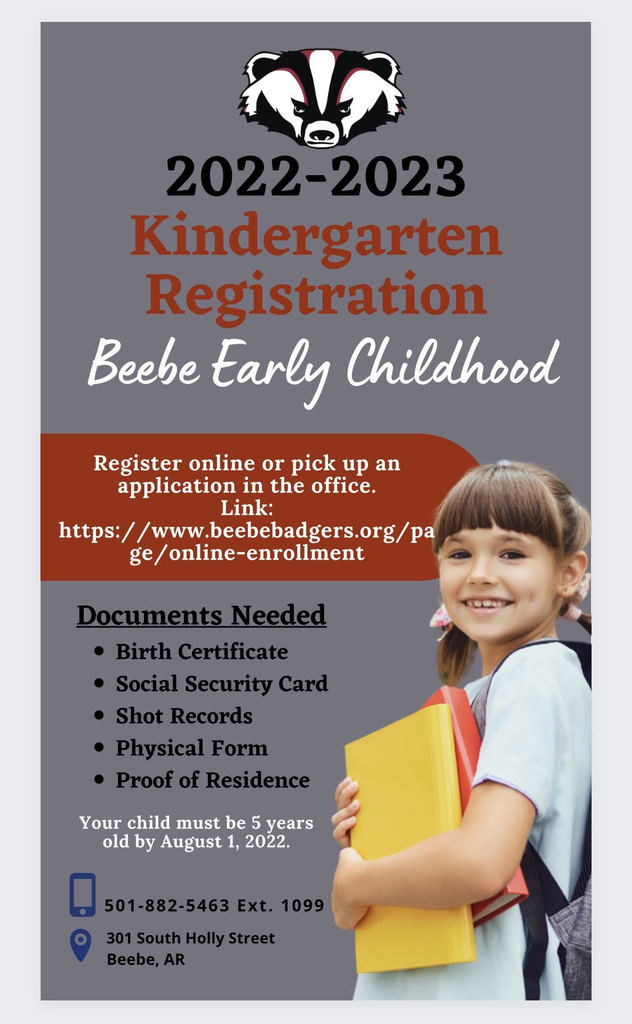 April is the Month of the Military Child! Our school will celebrating "Purple Up! for Military Kids" on April 15, 2022. Please join us in supporting the strengths and sacrifices of our wonderful military kids by wearing purple on this day. 💜 #BEC #BPRD #PurpleUpForMilitaryKids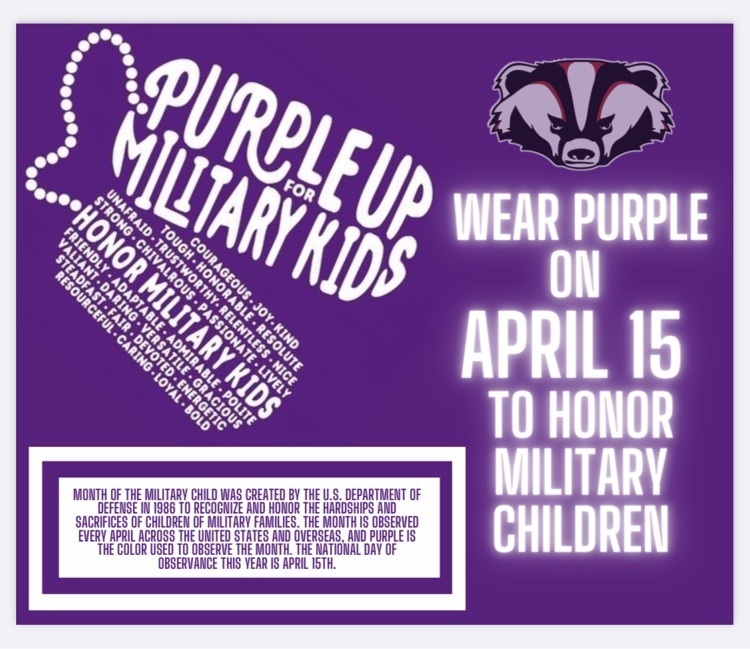 It's National Principal Week and we have the best at BEC! Mrs. Vogl is always there for our students and staff. You can find her up and down the halls, in the classrooms, car pick up and even reporting for lunch duty when we need her. Thanks for all you do, Mrs. Vogl!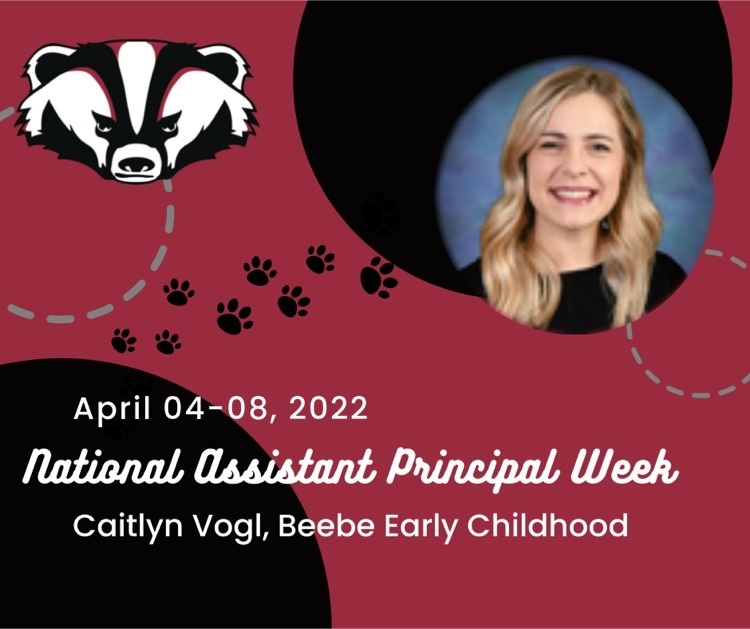 Tomorrow at BEC! Your child may wear blue or green to represent their favorite book. Which book book will be the winner? 📚🥇🏆
Mrs.Stinnett's class has been learning about 2D/3D shapes. Today we used ORIGAMI paper and talked about how a square can turn into a rectangle and a triangle, depending on how you fold it. Then we made cats & dogs! ~Mrs. Stinnett #BEC #BPRD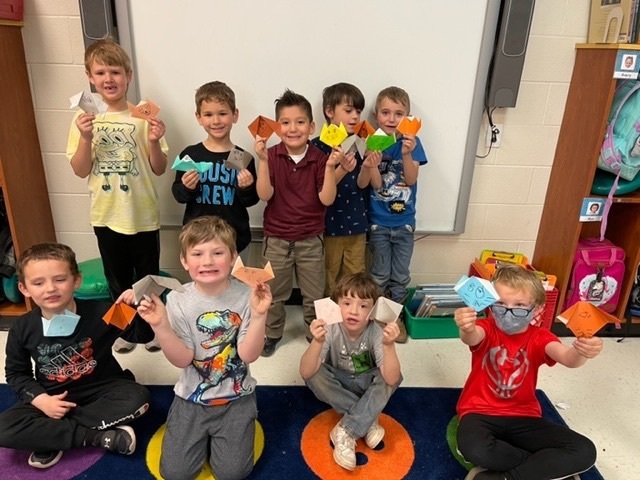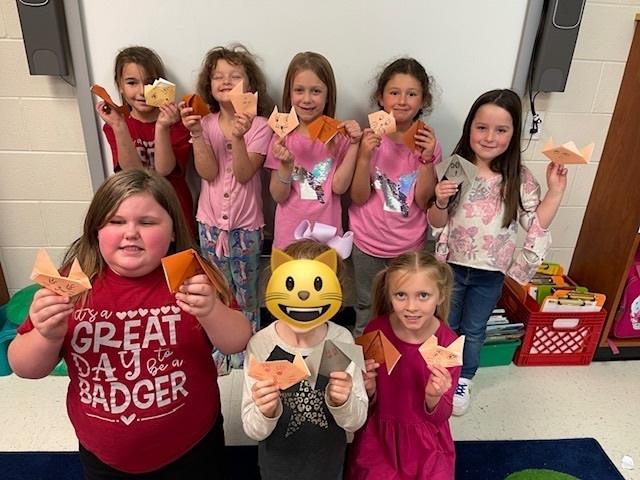 These students met our class reading challenge and read 24 books in the month of February! They got to celebrate with lunch in the classroom and ice cream! 📚📖 ~Stroupe #BEC #BPRD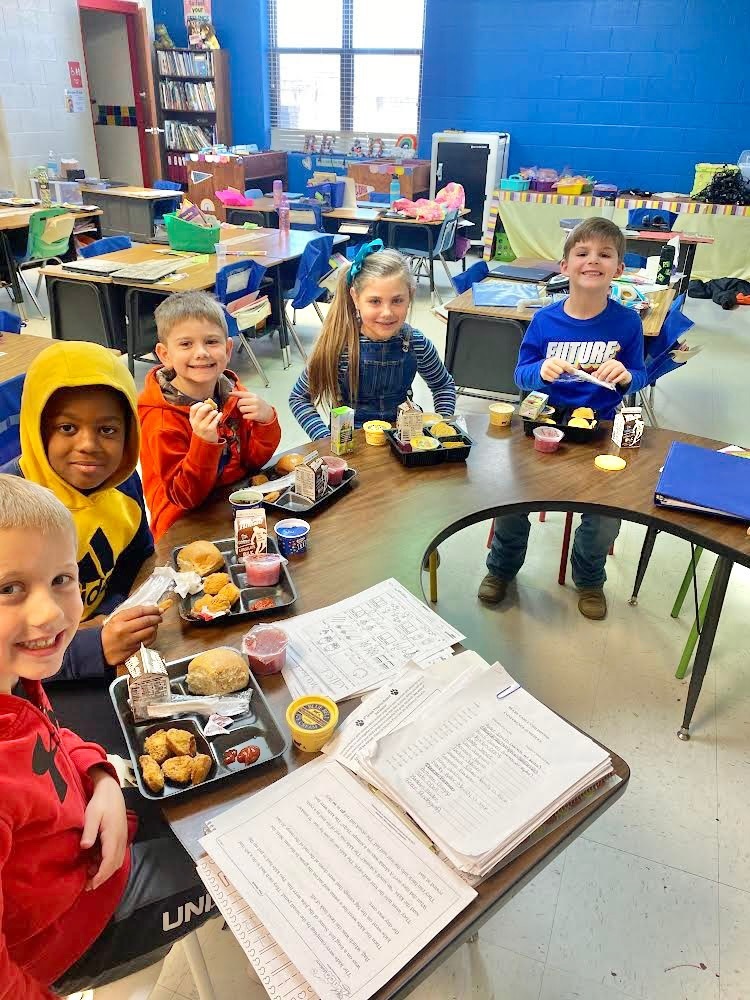 The student work highest score in Literacy and Math taught each lesson today! 📚🧮👩🏼‍💻🧑‍💻 ~Ms. Mitchell #BEC