Sweet Science
Johnny Belew
Thursday, September 08, 2016
The young scientists in Mr. Belew's 5th grade science classes had the chance last Friday to explore the inner workings of our amazing planet Earth. Using a Milky Way candy bar as a model, the young explorers journeyed all the way to the center of the Earth discovering a layer of chocolate crust, caramel mantle and a nougat core. The solid inner core of our planet had to be left to the imagination for fear of peanut allergies!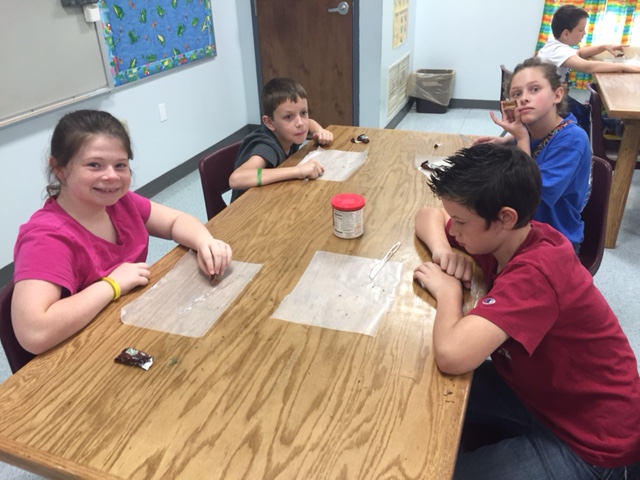 Next our scientific explorers modeled the theory of plate tectonics using vanilla frosting to represent the mantle of the Earth and graham crackers as the plates. By sliding the graham crackers over a thin layer of icing they discovered what happens when these massive pieces of the planet converge or push together, and diverge or pull apart. They even discovered that some earthquakes are a result of plates sliding past one another very suddenly. As a result of this discovery, the explorers experienced a quick lesson in Earthquake safety as they took shelter under their classroom tables.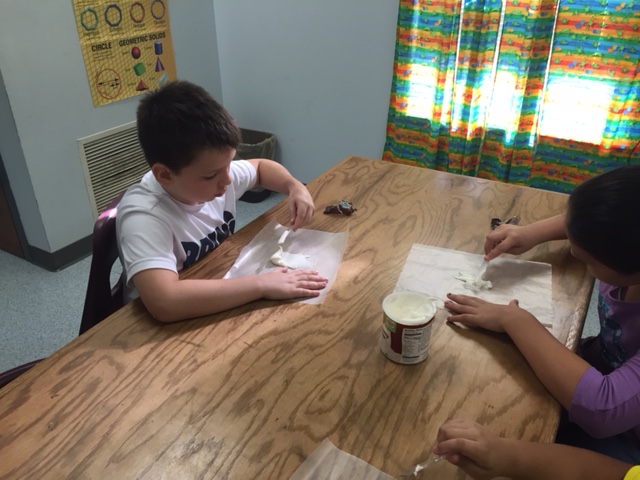 Finally as a reward for all their hard work, the young scientists were allowed to eat all their scientific study materials, (the candy bar, crackers and frosting) before continuing with their explorations by completing a lab report and summary.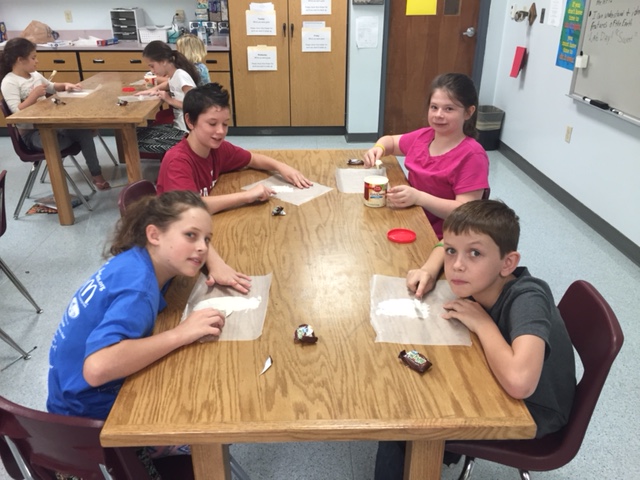 Mr. Belew would like to thank all the parents for their generous donations of cake frosting and graham crackers that made this activity possible.