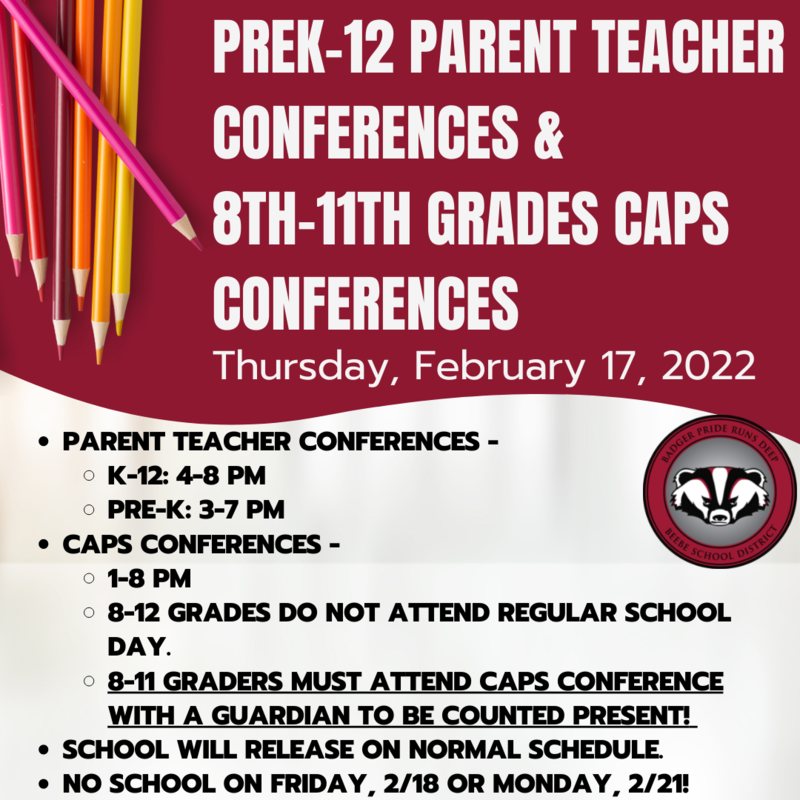 Beebe School District will hold Parent Teacher Conferences for Grades Pre-K through 12 on Thursday, February 17th, 2022.
• K-12 Conferences will be from 4-8 pm.
• PreK Conferences will be from 3-7 pm.
School will release on the normal schedule.
There will be NO SCHOOL on Friday, February 18th or Monday, February 21st.
For students in 8th-12th Grades:
• 8th through 11th Grades will also hold CAPS Conferences on 2/17 from 1-8 pm.
• Conferences are not scheduled - students may attend with their parent/guardian anytime between 1-8 pm (Teachers will be at dinner from 4-4:30).
• Students in Grades 8-12 will NOT attend the regular school day on Thursday.
• Students in Grades 8-11 MUST attend their CAPS Conference with a guardian to be counted present for the day.