Today, it was our Classified staff's turn to be recognized! Our district could not operate without them, and we are so thankful for the service of all of these dedicated employees. Employee of the Year nominees and winners from each of the district's six Classified departments were honored today. All winners will move on to be considered for the district-level Classified Employee of the Year, to be announced in April. The nominees and winners are...
Administrative Assistants -

Nominees: Leslie Curry, Kelli Faith, Margie Lercher, Patti Mathis
And the winner is Margie Lercher!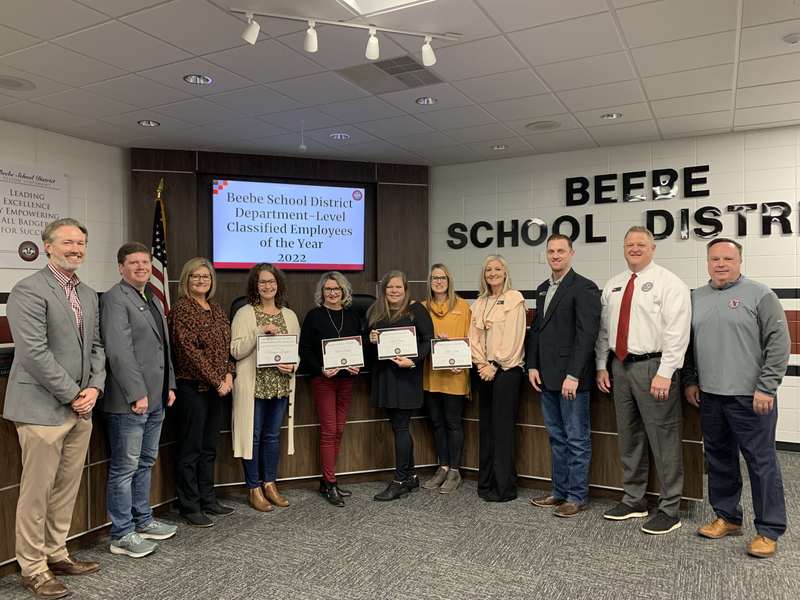 Food Service -

Nominees: Icy Lumpkin, Theresa Vaughan
And the winner is Theresa Vaughan!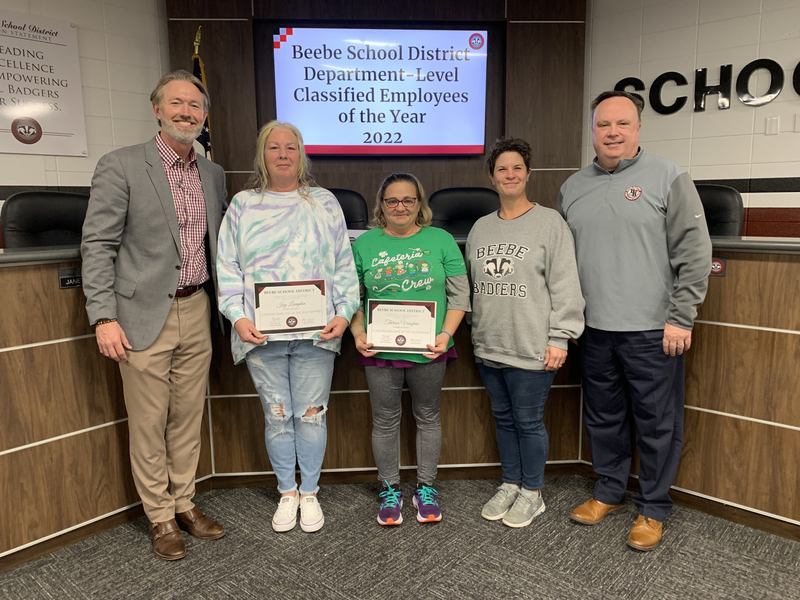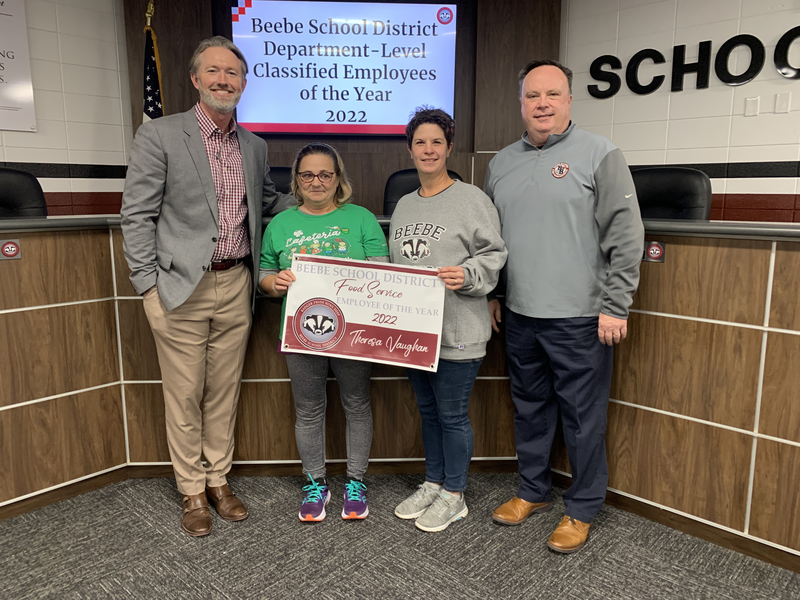 Health Services -

Nominees: Paige Brown, Amber Vanaman
And the winner is Amber Vanaman!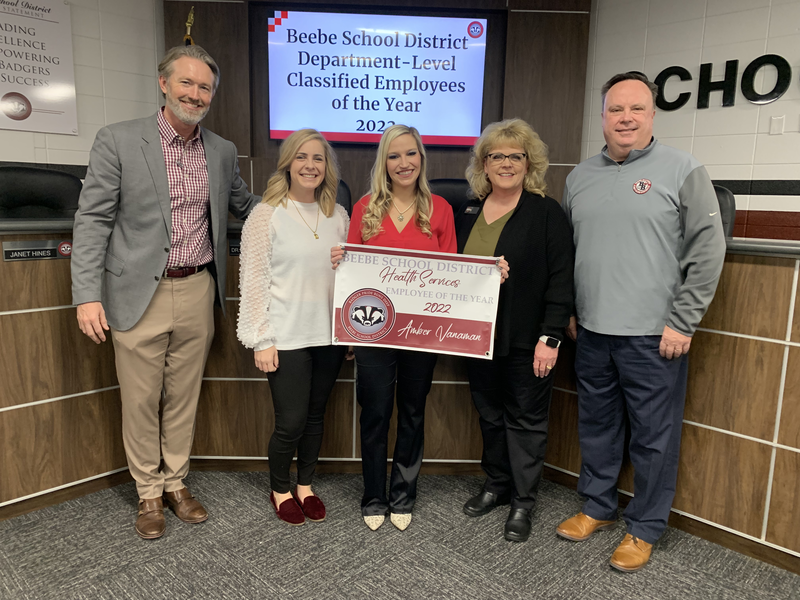 Instructors & Instructional Assistants -

Nominees: Dennis Collier, Chief Marcus Marsh, Valerie Stevens, Jennifer Tipton
And the winner is Chief Marcus Marsh!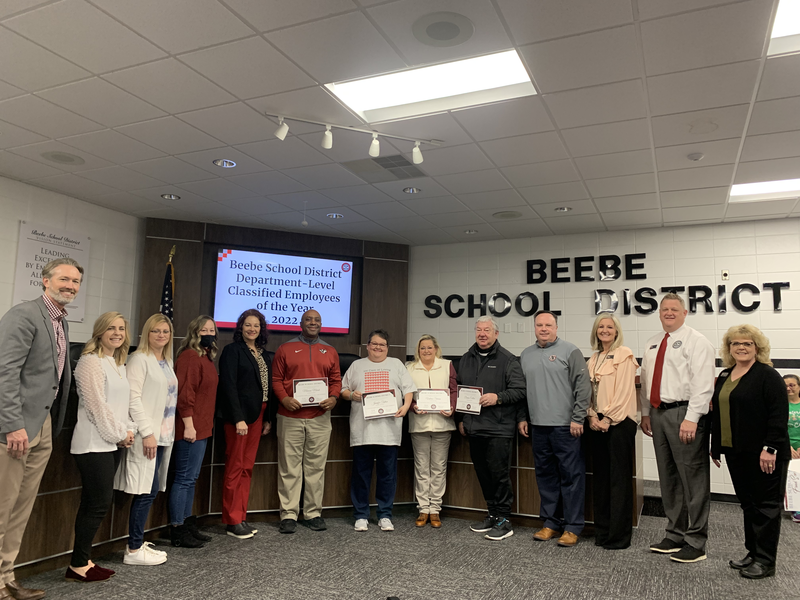 Maintenance & Operations -

Nominees: Barry Baldridge, Kevin Watson
And the winner is Barry Baldridge!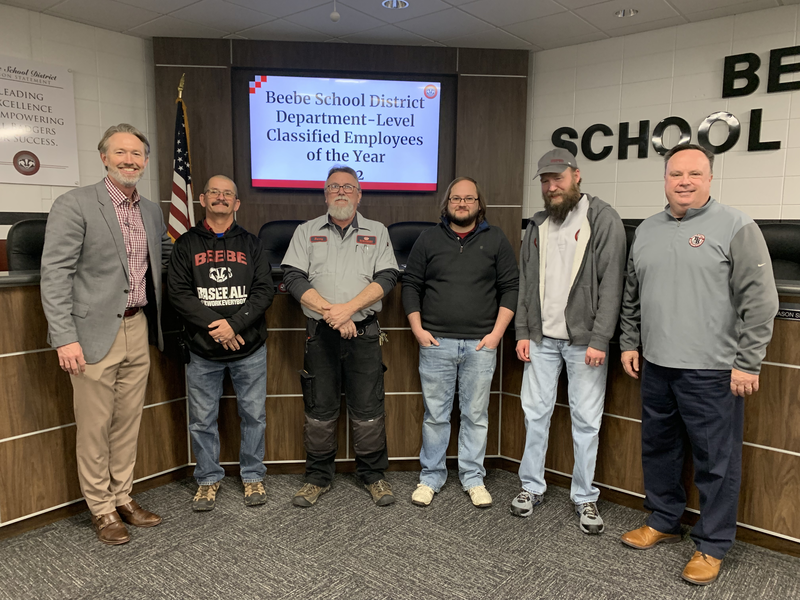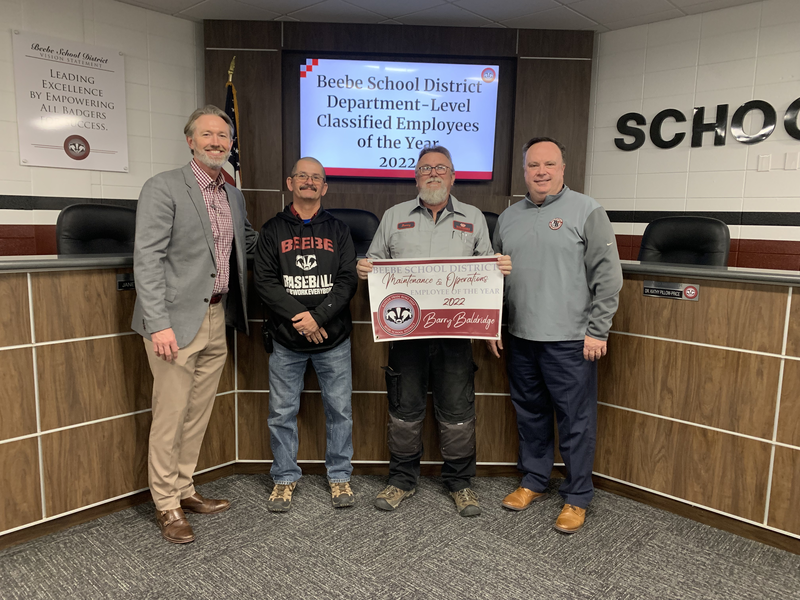 Transportation -

Nominee: Leslie St. Andrie
And the winner is Leslie St. Andrie!