EDIT MAIN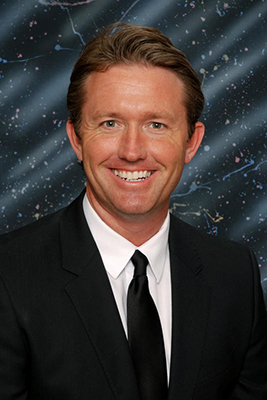 Thank you for taking the time to visit our website. Beebe School District aims to use this website as a way to better communicate with our students, parents, and community. Our hope is that this site will be a seamless experience and great resource for all who visit.
There are several ways you can contact me if you have a question or concern. You can reach me through email at chris.nail@badger.k12.ar.us. You can also follow me on Twitter @SuptChrisNail for school updates. Furthermore, you may reach our office by calling 501-882-5463.
Mr. Chris Nail
Superintendent of Beebe School District
Mr. Nail's Bio
Mr. Chris Nail, Superintendent of Beebe School District, was born in Batesville, Arkansas, and graduated from Southside High School in 1994. He received a Bachelor of Science Degree from Hendrix College in 1998. He then went on to receive a master's and specialist degree in Educational Leadership at Arkansas State University. He is currently pursuing a Doctorate in Educational Leadership from Arkansas Tech University. He plans to complete his doctoral work in May 2019.
Mr. Nail has worked in the field of public education for the past 20 years, beginning in 1998 as a Social Studies teacher and coach at Fountain Hill School District. From there, Mr. Nail went on to work at Caddo Hills as a coach and teacher, Yellville-Summit as a coach and teacher, Southside Batesville as a coach and teacher, Benton as a teacher, coach, athletic director, and assistant principal, Mount Vernon-Enola as a high school principal and district curriculum coordinator, and at Rose Bud as the superintendent.
Mr. Nail was named Superintendent of Beebe School District in December 2017. In July 2018, he began his service at Beebe Schools, where he oversees a student population of approximately 3,390 students and 440 employees. Mr. Nail currently serves as a member of the Facilities/Finance committee for Legislative Biennium. He is an active member in the AAEA, AAA, and AASA.
Mr. Nail has been married for 20 years. His wife Caroline is the principal of Sidney Deener Elementary School in the Searcy Public School District. They have two sons, Brooks and Bo, who both attend Beebe School District. Brooks is currently in 9th grade, and Bo is in 8th grade.