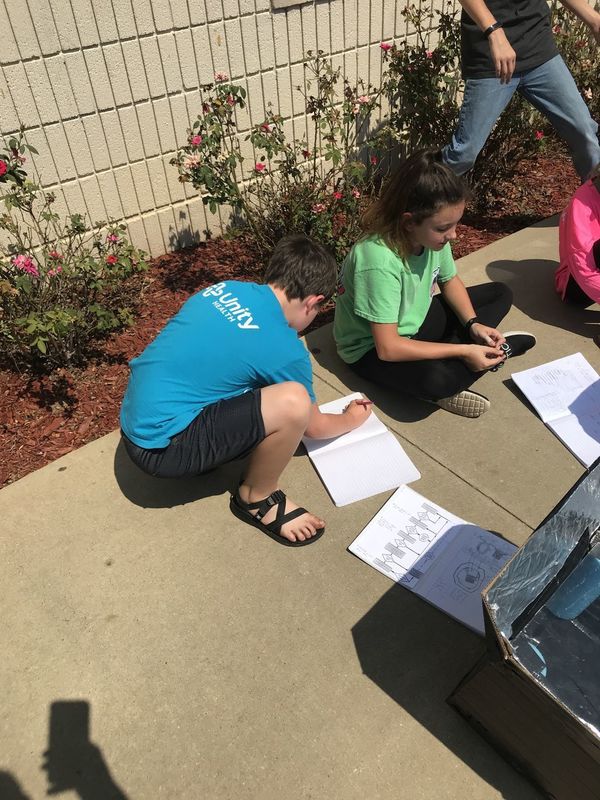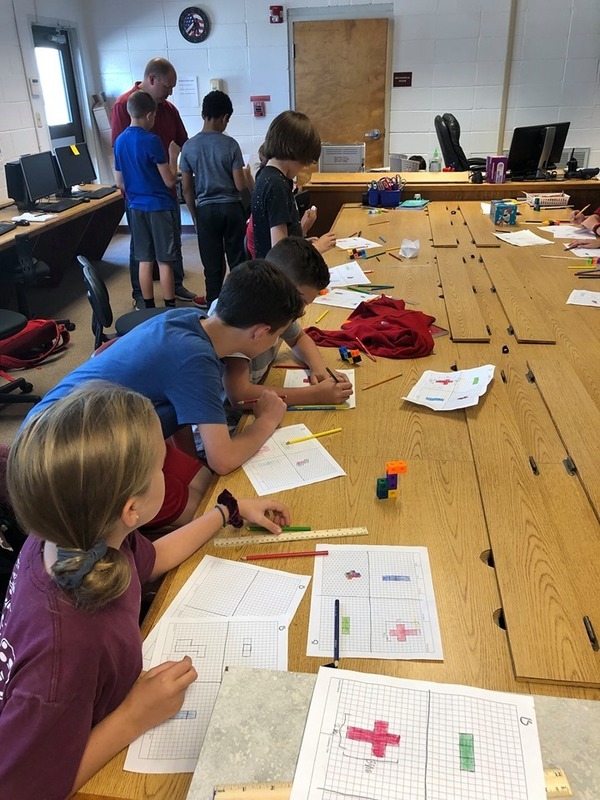 Automation and Robotics, Flight and Space, Medical Detectives, Civil Engineering and Architecture. These are just a few of the diverse list of Engineering courses offered at Beebe Schools. Whether you want to create your own app, program robots, or just hone in on your problem solving skills, there is a class for that. 
       Beebe Schools is fortunate enough to offer Engineering courses starting in 5th Grade all the way through High School. Engineering and STEM are even incorporated into student projects as early as 2nd Grade. Courses offered in 5th and 6th Grades include Design and Modeling, Automation and Robotics, and 5th grade Introduction to Engineering. At the Junior High level, Design and Modeling, Automation and Robotics, Flight and Space, Computer Science, App Inventors, and Medical Detectives are all available for students to take. By having the chance to sample classes in Middle School and Junior High, students are able to make informed decisions about what types of Engineering interest them most and what they will continue to pursue. Beebe Junior High 8th Grade student Avery Mills is in her second year of Engineering courses. She shared that she loves the hands-on aspects of the program and plans to continue taking the classes in high school.   
       When students reach High School, they can enroll in four different courses that become more advanced each year. Beebe High School Science and Engineering instructor Jeff Wisdom explained, "The first [course] is Introduction to Engineering Design, which is all about learning to think and design like an engineer. The second is Principles of Engineering, which is more focused on mechanical engineering and some basic physics principles. The third is Civil Engineering and Architecture, which is all about designing structures. The fourth class is Engineering Design and Development. It's a senior capstone course where students choose a problem, and spend the whole year on one project working through developing a solution." 
       Students' learning and innovation through these courses does not end when the school day is over. 5th through 8th Grade Engineering students have the opportunity to compete in several competitions, including Samsung Solve for Tomorrow, VEX Robotics Competition, VEX IQ Robotics Competition, Congressional App Challenge, and Vernier Engineering Challenge. And they don't just compete - they win! "We were top 10 in the nation for Samsung Solve for Tomorrow 3 years ago and have been a state finalist 3 times. We have won the Vernier Engineering Challenge 3 times. And we have been 2nd in the VEX robotics tournament once," shared Beebe Junior High Engineering instructor Tate Rector.
       The benefits of enrolling and being involved in Engineering classes are far reaching. Mr. Rector pointed out, "Other than the financial benefits of taking Engineering classes and pursuing that career, we talk about skills that are learned and how to apply them. We spend time learning the Engineering Design Process to help us solve problems. Problem solving is crucial for any job no matter what career you go into." 8th Grader Sam Moore's favorite project came last year when he and other group members designed a playground. He also enjoys getting to use 3-D printers to produce items such as cookie cutters, key chains, and fidget spinners.   
       And if you are interested in pursuing a career in Engineering, you can likely find a specialized field that fits your passion. "Everything man made was designed by someone, and an engineer somewhere had a hand in making it," Mr. Wisdom explained. "Engineers make good money, and they are a high needs field, so there are a lot of jobs available, especially for women and minorities," he added. Beebe High School Senior Christian Burkett is currently enrolled in Civil Engineering and Architecture after having completed Introduction to Engineering Design and Principles of Engineering. He is not sure yet if he will pursue Engineering as a career, but he feels confident that the math, science, and problem solving skills he has learned will be an asset to him no matter what path he takes. Currently, at least five Beebe High School alumni are pursuing Engineering or STEM related majors in college.  
       We look forward to seeing our Engineering students of today become the world's problem solvers of tomorrow!