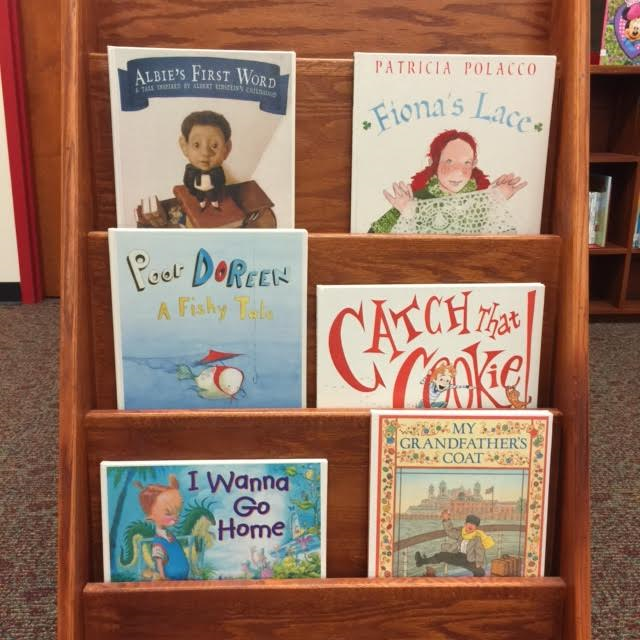 ​Arkansas Diamond Primary Book Award
Nona Richey
Tuesday, October 18, 2016
The Arkansas Diamond Primary Book Award was established by the Arkansas Elementary School Council in 1998 to encourage reading for students in Grades K-3. The name of the award was chosen because Arkansas is the only diamond producing state. The Arkansas Diamond Award is selected by an annual vote. Children in Grades K-3 must have read at least three of the titles from the annual reading list and may vote for one title. Student voting is done in April each year and Beebe Early Childhood first grade students will participate this year. The nominees are available for checkout by students at the Early Childhood Library. Also, you can check them out at the Goff Public Library in Beebe.
Arkansas Diamond Primary Book Award 2016-2017 Reading List
Applegate, Katherine. IVAN: THE REMARKABLE TRUE STORY OF THE SHOPPING MALL GORILLA. Illus. by Brian G. Karas.
Aylesworth, Jim. MY GRANDFATHER'S COAT. Illus. by Barbara McClintock.
Brown, Peter. MY TEACHER IS A MONSTER! (NO, I AM NOT.)
Cox, Lynne. ELIZABEH, QUEEN OF THE SEAS. Illus. by Brian Floca.
Donofrio, Beverly. WHERE'S MOMMY? Illus. by Barbara McClintock.
Durand, Hallie. CATCH THAT COOKIE! Illus. by David Small
Isaacs, Anne. MEANWHILE, BACK AT THE RANCH. Illus. by Kevin Hawkes.
Johnston, Tony. SEQUOIA. Illus. by Wendell Minor.
Lee, H. Chuku, Reteller. BEAUTY AND THE BEAST. Illus. by Pat Cummings.
Lloyd-Jones, Sally. POOR DOREEN: A FISHY TALE. Illus. by Alexandra Boiger.
Orloff, Karen Kaufman. I WANNA GO HOME. Illus. by David Catrow.
Polacco, Patricia. FIONA'S LACE.
Rocco, John. BLIZZARD.
Tourville, Jacqueline. ALBIE'S FIRST WORD: A TALE INSPIRED BY ALBERT EINSTEIN'S CHILDHOOD. Illus. by Wynne Evans.